Will China Still Be a Second Home for Apple?
Apple (AAPL) is a premium smartphone maker that's designed in Califonia and assembled in China. The company has left footprints all across the world.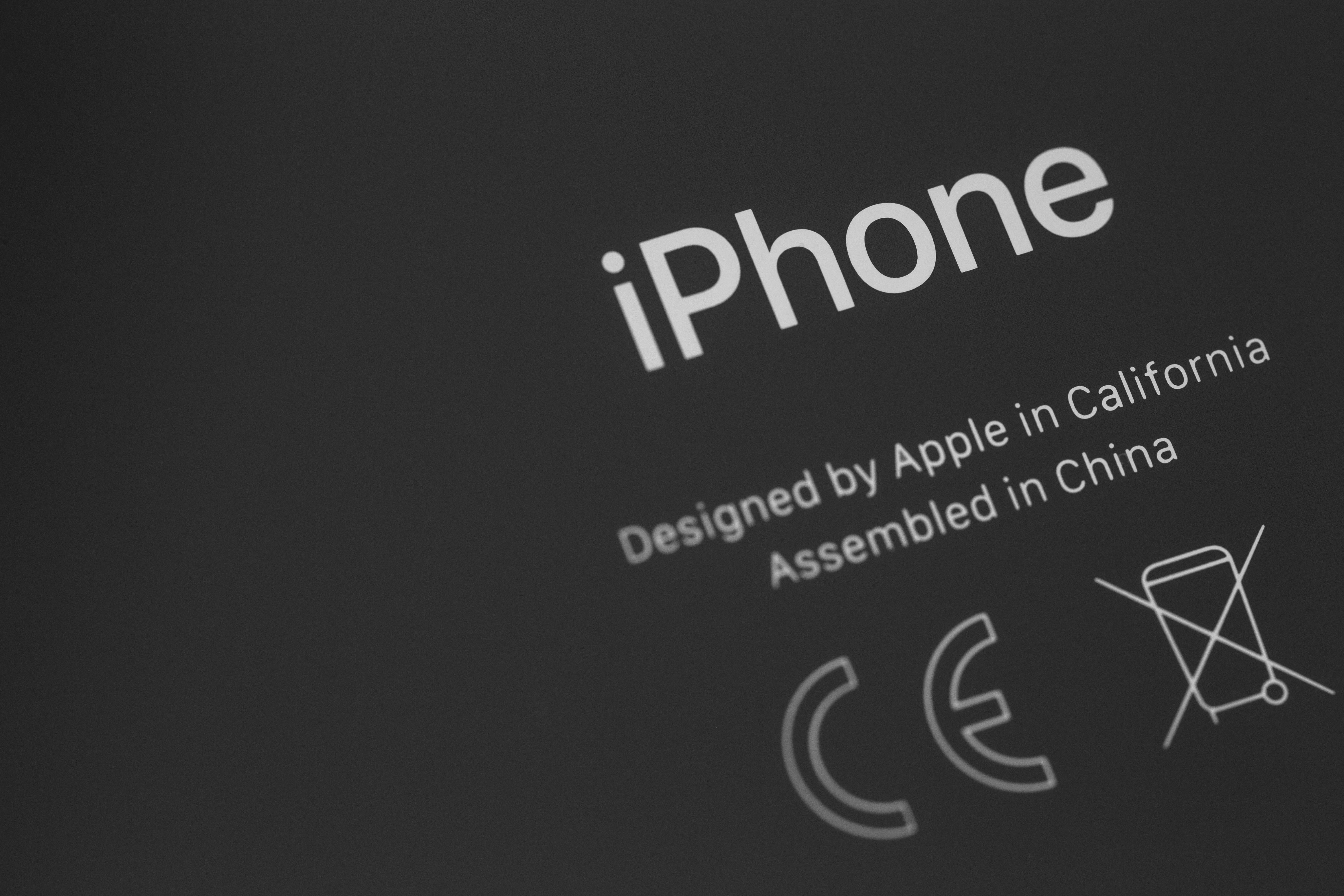 Apple (AAPL) is a premium smartphone maker that's designed in Califonia and assembled in China. The company has left footprints all across the world. The way that Apple has done business in different world economies has made it as a compatible game player. However, the company still has a long way to go. Apple capitalized on products and services in the west. Users largely absorbed the company's iPhones, MacBooks, and iPads. The strategies to establish sales were successful. Apple's services platforms were also widely acknowledged and accepted with great ease. The US and Europe have been well-structured markets. Both countries have a strong demand for the company's products. Apple just had to make consumers understand its differentiated offerings including:
Apple has a revolutionary user interface.
The company offers supportive software updates.
Apple is known for its products and service quality.
Apple has a classic operating system.
The company's technology offers a premium user experience.
Article continues below advertisement
Article continues below advertisement
Today, Apple products are near saturation in the US and European markets. The firm can only sustain itself in these regions. As a result, exponential growth is hard to imagine. Apple needs to sustain itself and find bigger growth opportunities. Currently, the company shifted its focus to the Asian market. Apple has been present in the Asian market since 2009. Now, Apple is focused on the region for future growth.
Apple landed in China
Apple landed in China with its top-secret phone project, code-named "Purple 2." A Cnet article in January of 2012 noted that in 2007 Steve Jobs, Apple's then CEO, discovered a serious display flaw a month before the iPhone launch. Cnet noted that according to a Wall Street Journal article, the device screen was made from hard plastic and could get scratched. Jobs had been using the prototype for weeks. He said, "People will carry this phone in their pocket, people also carry their keys in their pocket. I won't sell a product that gets scratched. I want a glass screen, and I want it perfect in six weeks."
Article continues below advertisement
The new development drew Apple's attention to the famed Chinese manufacturing segment. Cnet reported that a former Apple executive described how the Chinese factory executed new changes. Apple's new smartphone screen was designed at the last minute, which forced an assembly line overhaul. When the new screens started arriving at the factory near midnight, a supervisor directed 8,000 workers in the factory. Within 96 hours, the factory was producing more than 10,000 iPhones a day. The executive said, "The speed and flexibility is breathtaking." He also said, "There's no American plant that can match that."
Apple makes market space in China
The Chinese market has been an active consumer of Apple's products. An article on The Verge in October 2015 discussed Apple's entry into China's consumer market. The premium product segment was appealing to high-end consumers. In this part of the world, Apple products are considered to be a symbol of luxury and a treat for the mass market. Banking on China's huge smartphone consumer base, Apple made its space in China's smartphone market. Today, China is Apple's third-largest revenue contributor. Greater China, which includes Mainland China, Hong Kong, Macao, and Taiwan, generated $44 billion in revenues for fiscal 2019, according to Apple's 2019 press release. The amount equates to 17% of the company's total revenues.
Article continues below advertisement
Article continues below advertisement
Generally, in the Chinese market, there's a belief that Apple products are some of the best products that money can buy. The products will always be the first choice for consumers who can afford them. Meanwhile, budget-range consumers purchase the products during discount seasons. At times, they also purchase refurbished products. According to a 2014 article on iPhone in Canada, China has a very huge market for refurbished tech products. These factors have been running the business in the region. However, the road to China has been rocky for Apple in the last few years. Now, with the western market being saturated, Apple can't afford to lose its hold in the Asian market.
Apple's hiccups in China
Although China has been generating decent revenues for Apple, the company's market share in China was just 8% in the third quarter, according to a report from Counterpoint Research. Despite the growth, Apple's sales have fallen due to two major criteria. The first hiccup was the US-China trade war—a geo-political bazooka. The second hiccup was Apple's understanding of the Chinese market, which stagnated the company in China as well.
Article continues below advertisement
US-China trade war
The trade war started nearly 18 months ago. The US and China imposed tariffs on $34 billion worth of goods. President Trump has accused China of intellectual property theft and unfair trade practices. According to BBC News, "So far, the US has imposed tariffs on more than $360bn (£268bn) of Chinese goods, and China has retaliated with tariffs on more than $110bn of US products." The objective behind the tariffs is to support US-made goods and encourage consumers to buy the products. The intent is good for home manufacturers. However, Apple has been hit the worst.
Article continues below advertisement
More than half of Apple's products are manufactured in China. The company made China its manufacturing hub due to its specialization is mass manufacturing and cost-effective labor market. However, if the tariffs get imposed, Apple would lose its cushion of low production cost, which would eventually impact its pricing strategy. According to an estimate by Morgan Stanley analyst Kate Huberty, a 25% tariff on the iPhone would add an extra cap of $160 on the iPhone XS's base price, according to a CNBC report in May.
Article continues below advertisement
What if Apple decides to leave China?
If Apple decides to move its manufacturing division out of China, it will face bigger problems than the trade war. Foxconn, Apple's biggest manufacturer, stated that it could move Apple's production unit from China, but it would be too expensive and complex. In a June report by Fortune, Wedbush analyst Dan Ives said, "Apple has made a big bet on Foxconn and China and in our estimation, can only move 5% to 7% of iPhone production to India in a best-case scenario over the next year." India is a viable option. However, the setup of such a large unit would take time, which would impact iPhone production. India's labor market excels in a different domain than China. As a result, comparing China's manufacturing ability with India isn't practical.
The other major issue in moving the production unit outside China is that most of the manufacturing components are made locally and close to Apple's production plant. If Apple moves out of its Chinese manufacturing facility, importing the components would be an additional cost. Also, if Apple's manufacturing unit leaves China, it would compromise a potential consumer base of more than a billion people, which would burn a deep hole in the company's pocket. Considering the US for the production shift would put a big smile on President Trump's face. However, shifting the production to the US would add to Apple's production cost. The company might pass the higher costs on to consumers, which would impact the product pricing.
Article continues below advertisement
Article continues below advertisement
Clouded understanding of the Chinese market
As we discussed earlier, Apple's sales in China have been driven by premium-tech consumers. There's still a huge market that Apple could have previously afforded to ignore. Now, the company will have to focus on this market. In terms of Apple's services, the company didn't understand that China runs on an all-in-one app platform "WeChat." The app provides calling, texting, hiring cabs, social media, and business-related services. As a result, services like iMessage and Apple Pay wouldn't churn out much.
Apple is a premium smartphone player. However, the company's Chinese competitors, after covering a major market share in the budget segments, are competing in the premium smartphone category too. The shift decreased Apple's market share to 8% by the third quarter, according to the report from Counterpoint Research.
Impacting users' psychology, Apple introduced a cost-effective battery replacement option. The move implied that consumers can use high-priced technology for a longer period of time. However, the expanded device upgrade cycle slowed the pace of new purchases. China's refurbished market has also dented Apple sales in the region. The segment allows the "below budget" consumer base to feel the Apple iPhone's premium experience.
Today, Apple has balanced its revenue generation from products to products and services. The services are part of Apple's ecosystem that would only run on the company's products. So, Apple will have to sell its products to see the growth in services.
Future in China
In the midst of the US-China trade war and western market saturation, Apple needs to formulate strong strategies to bounce back in the Chinese market. The company will have to launch more user-centric products and have better pricing. Apple needs to discuss a trade war solution with the Trump administration. Apple contributes to the US economy. In order for the company to grow its product and services segment, it will have to renovate China, which is its second home.