Why FedEx Stock Fell More than 4% Yesterday
FedEx stock fell 4.4% yesterday following an earnings estimate reduction and fears that a trade deal between the US and China could be delayed.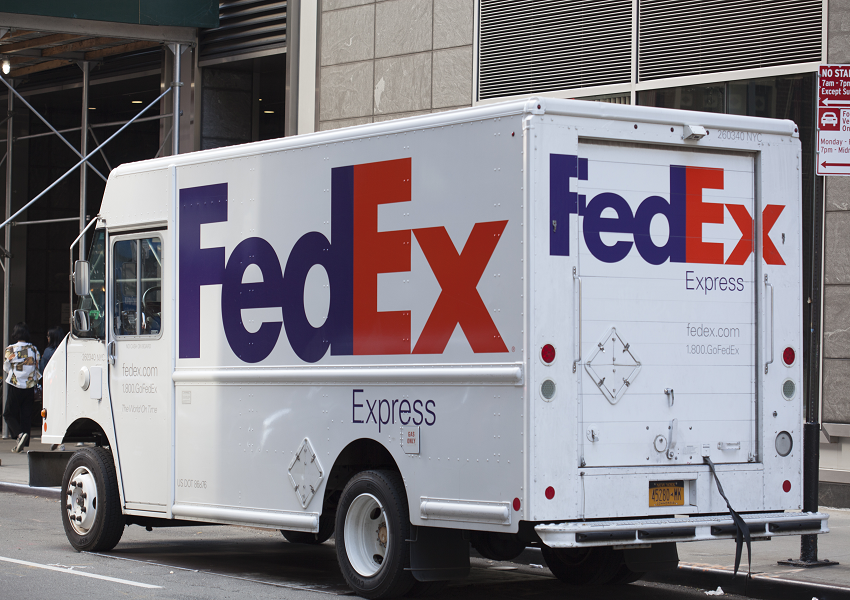 FedEx (FDX) stock fell 4.4% yesterday following an earnings estimate reduction by a prominent analyst. Furthermore, recent comments by Donald Trump sparked fears that a trade deal with China could be delayed. Ahead of meeting with NATO leaders in London, Trump told reporters, "I have no deadline," according to Reuters. "In some ways, I like the idea of waiting until after the election for the China deal," he added.
Trump's latest comments dented investors' hopes of a quick resolution to the strained US-China trade relations. Investors have been hoping the two countries could agree to the first phase of a trade deal before December 15, when US tariffs on $156 billion in Chinese goods are set to take effect.
Article continues below advertisement
Article continues below advertisement
KeyBanc trims FedEx earnings estimates
FedEx stock was also hit hard after KeyBanc Capital analyst Todd Fowler lowered his second-quarter and fiscal 2020 earnings estimates, forecasting that "ongoing macro weakness" could impact its sales mix. MarketWatch reports Fowler warned that increased integration and investment costs could hurt the company's bottom line as well. According to MarketWatch, Fowler wrote in a note to clients, "Broadly, we don't expect F2Q20 to be a positive inflection, with cost actions expected to more fully materialize late FY20/21."
Therefore, Fowler trimmed his second-quarter EPS estimate by $0.19 to $2.75 and reduced his fiscal 2020 EPS estimate to $13.75 from $14.25. The revisions have come just a couple of weeks ahead of FedEx's second-quarter results announcement. For the company's Q2 and fiscal 2020 EPS, analysts' average estimates are $2.85 and $12.18, respectively.
Article continues below advertisement
Trade war hurting FedEx's financials
FedEx stock had been gaining since mid-October on hopes of a trade deal between the world's two largest economies. The logistics company has suffered significantly because of the US-China tensions, with sluggish package volumes hurting its financial results.
On September 18, the logistics giant reported lower-than-expected fiscal 2020 first-quarter results, blaming a global production and trade slowdown. The company stated that business was soft in Asia because of the US-China trade uncertainties. Negative manufacturing output in Germany hampered its European business.
Analysts turn cautious on FedEx stock
Several analysts have downgraded FedEx stock this year. Its back-to-back dismal quarterly performance and US-China trade war uncertainties have made analysts cautious about its near-term growth prospects. Following its weak first-quarter earnings release, Stifel Nicolaus, Edward Jones, Bernstein, and BMO Capital analysts lowered their ratings and cut their target prices for FedEx stock.
At the start of the year, 80% of analysts covering FedEx were bullish. However, that proportion has reduced to 52%. Additionally, their average target price for the stock has fallen from $231.37 to $171.81, which implies a 13.7% gain over the next year.
FedEx, one of the weakest logistics stocks this year, has fallen 6.3% year-to-date. At its closing price of $151.14 yesterday, FedEx stock was trading near its 52-week low of $137.78, and 34% below its 52-week high of $230.04.
FedEx stock has underperformed the broader market and the iShares Transportation Average ETF (IYT). The S&P 500, Dow Jones, and IYT are up 17.9%, 23.4%, and 14.5% this year, respectively. Moreover, the stock's peers have made significant gains year-to-date. Old Dominion Freight Line (ODFL), United Parcel Service (UPS), and XPO Logistics (XPO) stocks have returned 47.2%, 19.9%, and 40.2%, respectively.