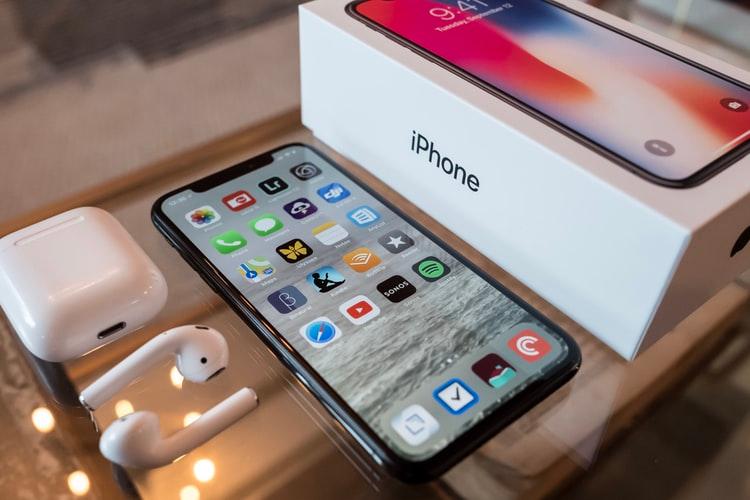 Apple Has Two Bold Strategies for iPhones in 2020
Yesterday, JPMorgan Chase analyst Samik Chatterjee raised his price target for Apple stock (AAPL) to $296 from $290, reports MarketWatch. He has rated the stock as "overweight." Chatterjee has grown more optimistic about Apple's new range of iPhones set to be released next year, according to MarketWatch, and predicts the company will launch four 5G-backed iPhones in September 2020.
Article continues below advertisement
Various analyst reports regarding 2020 iPhones
Chatterjee's prediction contrasts slightly with a story last week in The Electronic Times. The report estimated that "more than four" iPhones would launch in 2020, with one featuring 5G.
CNN, reporting on JPMorgan's forecast, wrote, "According to analysts at JPMorgan, the new iPhones will likely roll out in the second half of 2020 and come in a number of sizes, including one measuring 5.4 inches, another at 6.7 inches and two at 6.1 inches." The sizes are close to those given by The Electronic Times. However, Apple analyst Ming-Chi Kuo had previously estimated the iPhone SE2 would be smaller, with a screen size of 4.7 inches.
The timing of the release of the new iPhones also differs across reports. The Electronic Times predicts all iPhones will launch in September 2020. However, Kuo expects one of the models, the iPhone SE2, to launch in the first quarter of 2020. JPMorgan expects Apple to release a low-cost iPhone in the spring of 2020, stated CNBC.
Article continues below advertisement
Apple to change the iPhone launch cycle from 2021
CNBC also quoted an interesting point from Chatterjee's research note. He revealed, "Based on our supply chain checks, we are expecting a strategic change in the launch cadence with the release of two new iPhone models in 1H21 followed by another two in 2H21, which will serve to smooth seasonality around the launch."
If this happens, it will mark a significant shift in Apple's strategy. The company has been launching iPhones in September for a decade. Launching iPhones within six months will help to reduce its upgrade cycle. The longer upgrade cycle of the iPhones has impacted its sales, and Apple may want to change that. Moreover, it faces stiff competition from companies that release smartphones at shorter intervals throughout the year. Companies such as Samsung (SSNLF) also launch new phones across price points.
AirPods could be bundled with new iPhones
MacRumors, citing a November report by DigiTimes, indicates that Apple could include TWS (truly wireless stereo) with its iPhones in 2020, as AirPods or Samsung Galaxy Buds. The report also hints that other device makers, such as Samsung and Xiaomi, could ship wireless earphones with their phones.
This news marks another major shakeup in Apple's iPhone shipment strategy. The company may now resort to bundling to push its iPhone sales in 2020. AirPods have become immensely popular in a short period. Wedbush analyst Daniel Ives has predicted AirPods sales will reach 15 million in the holiday season. Therefore, Apple may be aiming to capitalize on AirPods' popularity by bundling them with new iPhones in 2020. Whereas the market was expecting bundling in Apple's services, shipping AirPods with the iPhone would be a unique move.
Article continues below advertisement
MacRumors' Joe Rossignol suggests that Apple may bundle AirPods only with its top-notch iPhone 12. Meanwhile, Ewan Spence from Forbes believes that packaging AirPods with the iPhone could enhance its premium image. He also suggests that, as the iPhone 12 could be expensive, shipping AirPods with it may help justify its pricing. Spence wrote, "Yes, the initial costs are higher, but the long-term benefit could easily outweigh the drawbacks."
Apple has big plans for the iPhone 2020
Analysts' estimates may vary regarding the number of new iPhones Apple will launch. However, we believe the entire line-up will be exclusive. And one thing is clear: Apple is not leaving the iPhone on snooze mode. While it's focusing on services and wearables, it may be gearing up for bold iPhone strategies in 2020.
Launching iPhones twice a year from 2021 and bundling them with AirPods in 2020 sound like exciting plans. AirPods, Apple Watches, and iPhones could all factor into Apple stock's upward move in the next few months. It will be interesting to see if the company can pull iPhones from their slump. Stay tuned for more updates.