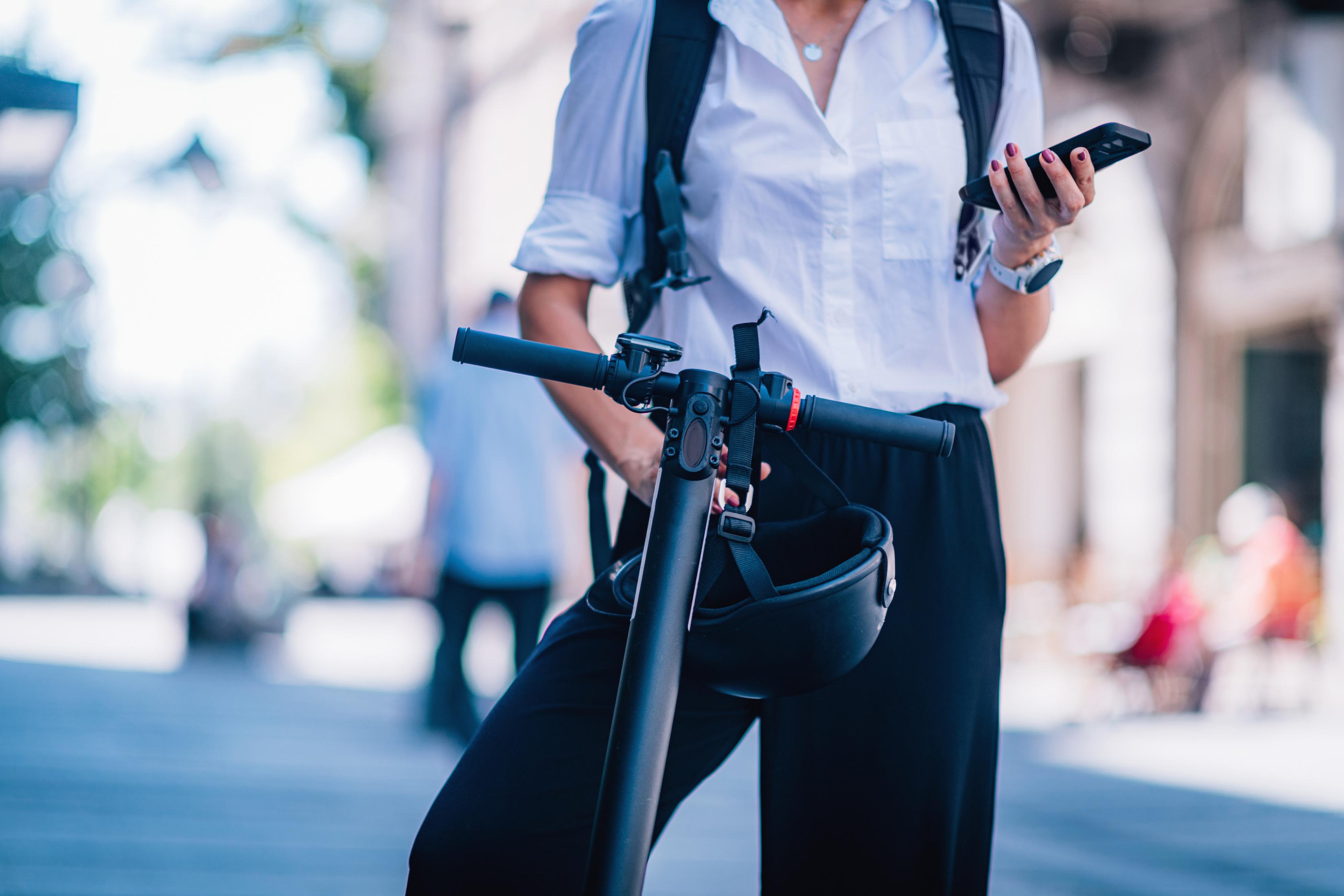 An App for that Electric Scooter at #CES2019
Article continues below advertisement
Etergo's electric scooter solutions
Etergo's AppScooter solves these problems by:
Having an estimated 240-kilometer range, which allows it to serve an entire city and doesn't necessarily require daily charging.
Extending range by swapping out of its modular batteries.
Sprinting from 0 to 45 kilometers an hour in 3.9 seconds. (That's three times faster than a typical 50 CC class, petrol motor scooter! This acceleration allows the AppScooter to drive in regular traffic.
Featuring tight integration between a rider's smartphone and the handlebar-integrated screen and easily accessible controls. As a result, the rider doesn't have to take her eyes off the road while controlling apps on her smartphone.
Offering 50-liter-volume, in-seat storage—which is enough to store a helmet or a regular-size backpack. See the video above. Or, as Etergo suggests, you could store a full beer crate.
A different micro-mobility business model
Etergo's micro-mobility business model is slightly different. The ridesharing app Etergo is developing allows an owner to rent out a scooter when it would otherwise be idle. And investors might note some differences between Etergo's products and Lyft's (LYFT) ongoing investment in scooters.
Although Etergo showed the AppScooter at CES2019, it looks like those of us in the United States will have to wait a while. Their first market is the scooter-rich Netherlands, and the first production run is anticipated for Q1 of 2020.
In many ways, Etergo's approach to mobility via a better scooter is similar to Gogoro's path with its electric scooter. Gogoro's scooter originated in Taiwan, and I profiled it in another must-watch video.