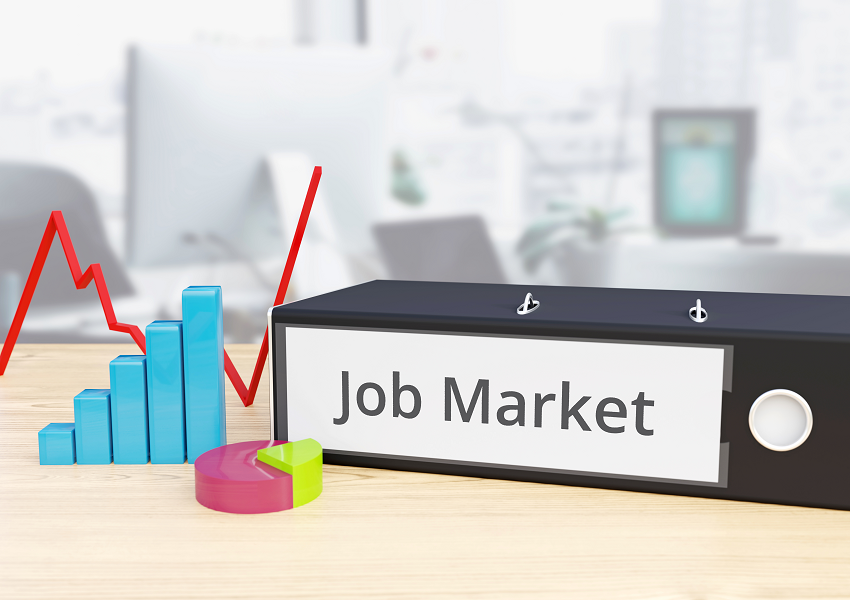 Airline Stocks Soar on Strong Job Market Report
Almost every US airline stock soared last Friday after the US Department of Labor reported stronger-than-expected job market data. According to data compiled by the Labor Department, non-farm payrolls increased by 266,000 in November, the largest addition since January's 312,000.
Also, the unemployment rate fell to 3.5%, the lowest since 1969, according to The Wall Street Journal. November's unemployment rate also depicts a ten-basis-point improvement from 3.6% in October. According to Labor Department data, wages have also increased by 3.1% in the last 12 months.
Article continues below advertisement
Job market improved in November
November's job data also beat economists' expectations. Economists were anticipating employers to add 187,000 new jobs in November, according to CNBC. They were also projecting an unemployment rate of 3.6% in November.
The significant boost in November's non-farm payrolls came due to a surge in employment in the manufacturing sector. The sector employed 54,000 new workers in November following a decline of 43,000 in October. Of the total, 41,000 represent the return of General Motors (GM) workers, who were on strike in October.
The healthcare sector added 45,000 jobs in November. Ambulatory healthcare services saw over 34,000 new job additions, while hospitals contributed more than 10,000 jobs. Employment in leisure and hospitality increased by 45,000, and in professional and technical services, jobs grew by 31,000. Moreover, the financial sector added more than 13,000 jobs last month.
Other sectors, including government, retail, construction, and information, saw little positive change from October. On the other hand, wholesale trade and the mining and logging industries saw a slight month-over-month decline.
Article continues below advertisement
Strengthened job market boosts airline stocks
Although the improved job market does not impact the airline industry directly, it has a long-term effect. A stronger job market depicts economic expansion and enhances people's disposable income. People tend to spend more on traveling and vacations when their income rises, thereby driving passenger traffic for airlines.
Therefore, every US air carrier stock closed higher on December 6 after the robust job data release. Spirit Airlines (SAVE) gained the most, rising 3% last Friday. American Airlines (AAL), Hawaiian Holdings (HA), and Alaska Air (ALK) stocks rose 1.7%, 1.6%, and 1.5%, respectively. United Airlines (UAL), Southwest Airlines (LUV), and Delta Air Lines (DAL) gained 0.8%, 0.7%, and 0.5%.
The better-than-expected job report brought some relief for investors, who are concerned about global economic growth and the ongoing US-China trade war. Therefore, all major US indexes closed trading higher on December 6. The Dow Jones, the Nasdaq, and the S&P 500 gained 1.2%, 1%, 0.9%, respectively.
Article continues below advertisement
How have airline stocks fared year-to-date?
Airline stocks had a rough ride this year, with the majority of them underperforming the broader market. Spirit Airlines is the worst performer, with a YTD (year-to-date) decline of 32.3%, followed by American Airlines (AAL), which has fallen 13.6%. Hawaiian Holdings, Delta Air, Alaska Air, and United Airlines stocks have gained 13.3%, 12.5%, 12.3%, 5.3%, respectively. With YTD return of 20.4%, Southwest Airlines is the only stock that has surpassed the Dow Jones's gain of 20.1%.
Several factors have been responsible for these stocks' dismal performance this year. Investors have been increasingly cautious about airlines' growth prospects due to US-China trade uncertainties and concerns over a global economic slowdown. Furthermore, airline stocks were hit hard in mid-September due to intensified geopolitics following attacks on a Saudi Arabian oil refinery.
While geopolitical and trade war issues do not impact airlines directly, they could hurt passenger traffic in the long run. Geopolitical tensions, along with strained trade relations, could trigger a slowdown in the global economy. An economic slowdown situation impacts the job market, leading people to postpone or cancel their vacations.
Article continues below advertisement
Additional problems, including the partial government shutdown and unfavorable weather, disrupted the business operations of US carriers in the first quarter. Furthermore, the global flying ban on Boeing's (BA) 737 MAX is causing thousands of flight cancellations for three major US airlines. Southwest, American, and United together own 72 Boeing 737 MAX aircraft. The cancellations have caused a reduction in seating capacity and higher operating expenses for these carriers.
Analysts' ratings and target prices
Most US airline stocks have received bullish recommendations from Reuters-polled analysts. They mostly recommend "buy" for Alaska, Delta, United, and Southwest stocks. Their target prices for these stocks imply gains of 13.8%, 16.8%, 24.5%, and 7.5%, respectively.
On the contrary, analysts mostly recommend "hold" for Spirit Airlines and Hawaiian Holdings. Their target price for Spirit implies an upside of 17.7%, while their target for Hawaiian implies a downside of 6.8%.