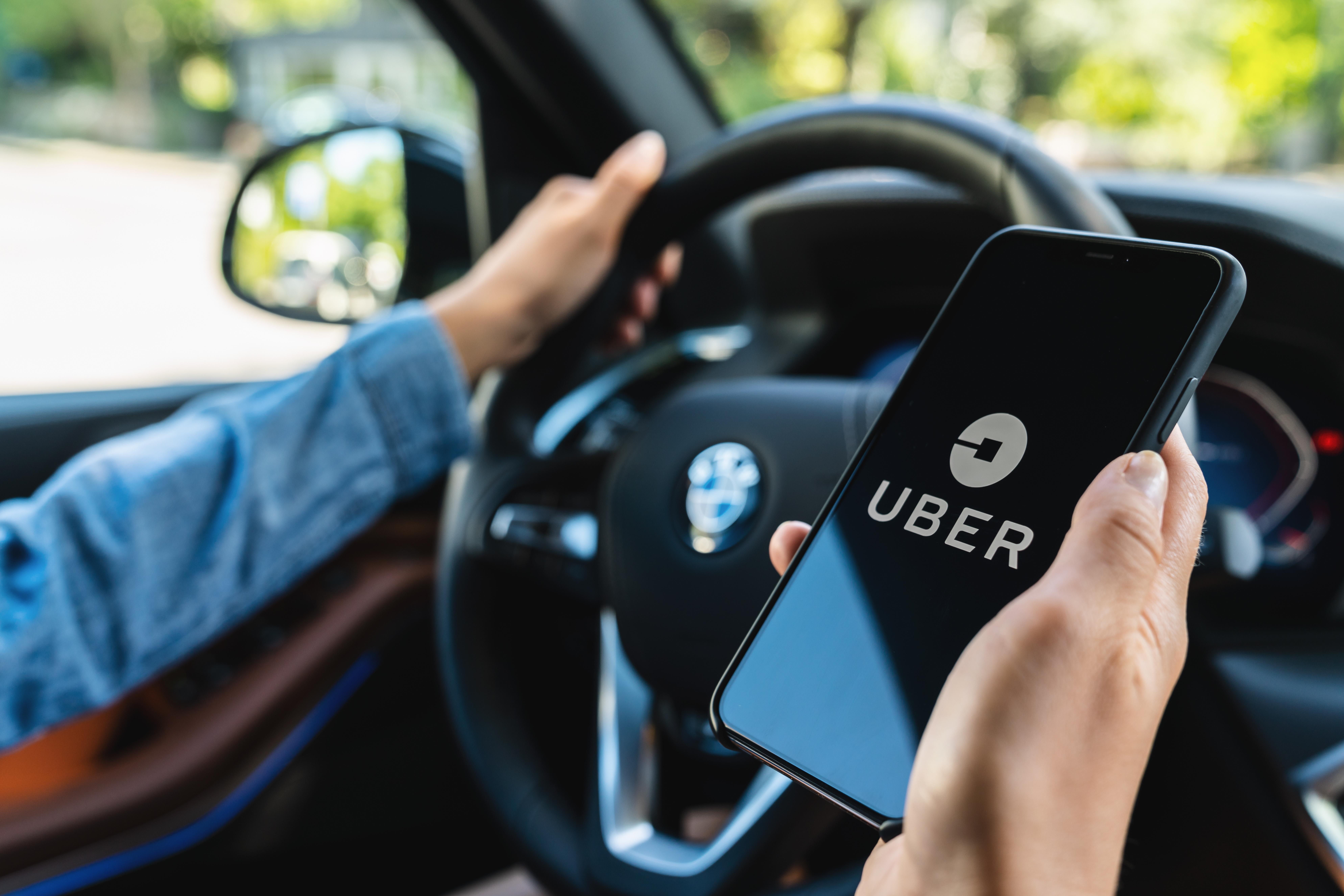 Will Uber Stock Fall to $25 on Earnings and Lockup Expiry?
Ride-sharing giant Uber (UBER) released its third-quarter earnings on Monday during after-market hours. The company's revenues rose 30% during the quarter to $3.8 billion. The revenues were also higher than the expectation of $3.7 billion. Uber surprised the market by posting losses of $1.16 billion—lower than the expectation of $1.45 billion.
Article continues below advertisement
Article continues below advertisement
Uber stock took a hit
However, the stock still got hammered in pre-market trading. Uber stock, which lost 0.92% on Monday, fell 5.7% in pre-market trading at 5:33 AM ET today. Notably, Lyft (LYFT) lost 0.35% on Monday. The broader market's mood was upbeat. The S&P 500 (SPY) rose 0.37% and closed at an all-time high. Meanwhile, the Nasdaq closed 0.56% higher on Monday.
Higher Q3 revenues
Uber added 21 million active consumers during the quarter, which translated to 26% growth. In the second quarter, the company's consumer numbers rose 30%—a sign of slowing user growth. However, the average revenue per active platform consumer grew slightly, which indicates that the company was able to derive more revenues from each active consumer. The revenues-to-gross bookings ratio also remained largely unchanged from the third quarter of 2018 but rose compared to the second quarter.
The ride segment's revenues rose 19% to $2.9 billion, while Uber Eats' revenues grew 64% to $645 million. Freight, although a minuscule part of Uber's operations, also saw healthy revenue growth. Most of the revenue growth was seen in the US and Canada.
Article continues below advertisement
Uber Eats contributed to operating losses
The highlight of Uber's 3Q earnings was the performance of the Uber Eats segment. While the segment saw healthy revenue growth, its EBITDA losses widened to $316 million, which caused the segment to lose money.
However, the rides segment saw a 52% increase in its EBITDA to $631 million, which indicates improved segment margins. The freights segment saw its EBITDA losses widen by $50 million. Corporate costs continued to weigh on the company's profitability and rose 24% to $623 million. However, Uber CEO Dara Khosrowshahi pointed out that the rides segment covered corporate costs.
Uber CFO Nelson Chai warned that a lot of money will flow into Uber Eats. While talking about the strategy for Uber Eats, Khosrowshahi said, "Our strategy for Eats is simple; invest aggressively into markets where we're confident we can establish or defend a number one or number two position over the next 18 months."
Article continues below advertisement
Article continues below advertisement
Sound cash position might help Uber stock
During the first nine months of 2019, Uber burned $2.5 billion from operations. However, the company boosted its cash and cash equivalents to $12.7 billion as of September 30 from $6.4 billion at the end of 2018. The cash balances got an $8 billion boost from the company's IPO in May.
Assuming that the cash burn stabilizes and there aren't any major investments and repayments, Uber could use the cash for years to come to fund its operations. The cash would help the company play the waiting game. However, Uber's operating cash burn almost tripled in the first nine months of 2019 compared to the same period last year.
During the earnings call, Khosrowshahi said, "Our current target with a ton of hard work from all of our teams is to get to total company EBITDA profitability for the full year 2021." If the company achieves EBITDA profitability by 2021 and the cash flow profile moves accordingly, Uber could eye world domination.
Article continues below advertisement
Market's appetite for loss-making companies 
Although Uber posted lower-than-expected losses, the market didn't seem to celebrate in pre-market trading. After WeWork's IPO fiasco and Uber's own troubles in showing a clear path to profitability, the market seems to have lost its appetite for loss-making companies' stocks.
In the first few months of 2019, there was chatter about loss-making disruptors hitting the bourses. Markets were mostly positive. The S&P 500 (SPY) rose 13% during the first quarter. The trade war hadn't escalated yet. While there were questions about these companies' profitability. However, optimism kept the voices low.
Article continues below advertisement
Fast forward to September and the unicorn stocks were deep in the red. Uber stock has fallen more than 30% since its IPO in May. Meanwhile, Slack stock (WORK) has lost more than 40% since its epic public debut in June. Lyft stock (LYFT) has lost more than 45% since its IPO in March. The key factors in the downfall seem to be inflated pre-IPO valuations, a lack of a clear path to profitability, and overreliance on revenue growth. Uber and Slack are both in Softbank's portfolio. Softbank will announce its second-quarter earnings on Wednesday. The company will likely post heavy losses due to the downfall in Slack and Uber stock during the quarter.
Uber stock's lockup period will expire 
For Uber stock, investors' plight might not end with the pre-market hammering. The lockup period for early Uber stock investors expires tomorrow. A lot of Uber shares will be sold for the first time to be cash-rich. Softbank, which has reported a billion in unrealized losses on investment in Uber stock, might also offload some stock. Jim Cramer, CNBC's Mad Money host, thinks that Uber's lockup expiration "could hobble the entire market."
Last week, Beyond Meat (BYND) saw its lockup period expire, which coincided with the company's earnings. The stock closed more than 20% down on October 29. If Uber stock follows Beyond Meat's trajectory, the stock could fall below $25.
Analysts are still bullish on Uber stock with a target price of $47.88. The target price translates to more than 50% upside. Among the 38 analysts, 24 recommend a "buy," while 13 recommend a "hold." Only one analyst is bearish on the stock.