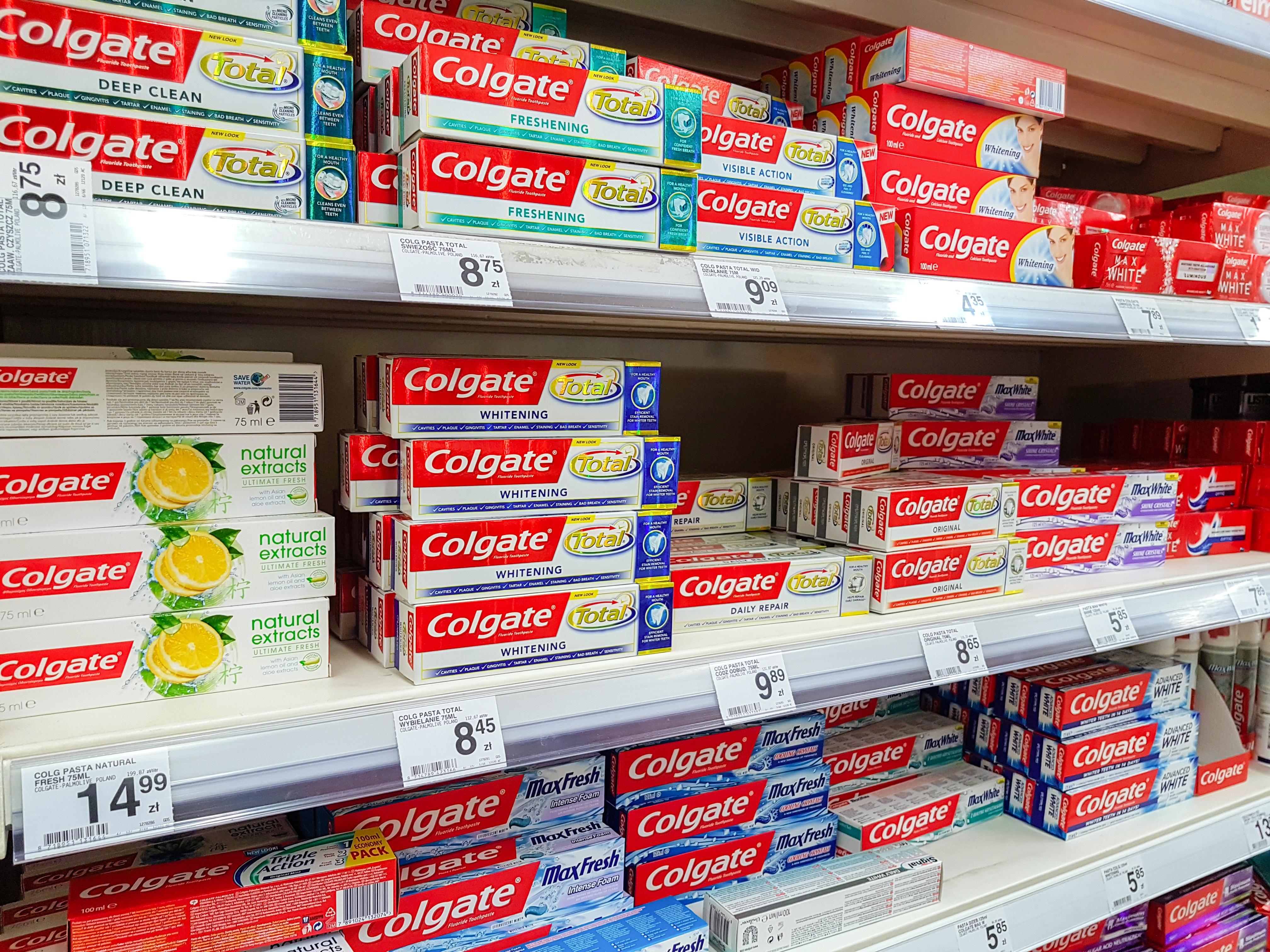 Why Colgate-Palmolive's Q3 Earnings Failed to Impress
<p>Colgate-Palmolive released its third-quarter earnings results today. The company&#8217;s performance was mixed, irking investors.</p>
Colgate-Palmolive released its third-quarter earnings results today.
The company's performance was mixed, irking investors. CL stock was down in early-morning trading.
Colgate-Palmolive (CL) posted its third-quarter earnings results today. Its top line rose YoY (year-over-year) but missed Wall Street's expectations because of currency volatility. Meanwhile, Colgate-Palmolive's organic sales grew healthily, led by balanced growth in volumes and pricing. However, its weak margins didn't impress, particularly considering that peers Procter & Gamble (PG), Kimberly-Clark (KMB), and Church & Dwight (CHD) managed to expand their margins.
Article continues below advertisement
Article continues below advertisement
Colgate-Palmolive's weak margins pressured its bottom line. Although its adjusted EPS beat analysts' average estimate thanks to a lower adjusted effective tax rate and outstanding share count, they fell for a fifth straight quarter. CL's abovementioned peers all grew their bottom lines, with PG putting on an exceptional show. CL stock was down more than 2% this morning.
Colgate-Palmolive's earnings in detail
In the third quarter, Colgate-Palmolive's revenue rose 2% YoY to $3.93 billion but missed analysts' average estimate of $3.94 billion. Currency fluctuations impacted its top line by 2.5%.
The company's organic sales improved by 4.5%, reflecting balanced growth in pricing and volumes. Colgate-Palmolive's global unit volumes increased by 3.0%, while its pricing rose 1.5%.
Colgate-Palmolive's adjusted gross margin contracted by 20 basis points to 59.0%, reflecting higher raw and packaging material costs. However, higher pricing and cost savings supported the company's margins. Colgate-Palmolive's adjusted operating margin contracted by 50 basis points to 22.9%, reflecting its narrower gross margins and higher selling, general, and administrative expenses.
Colgate-Palmolive's EPS fell about 1% YoY to $0.71, slightly ahead of analysts' forecast of $0.70. Its lower tax and share count gave some cushioning to its bottom line but were more than offset by margin contraction.
Peers did better
While Colgate-Palmolive's quarterly performance underwhelmed investors, Procter & Gamble's impressed them. PG's organic sales grew 7%, outpacing those of peers. Furthermore, the company's core EPS soared 22% YoY to $1.37 and crushed analysts' estimate. With its recent earnings beat, PG has now surpassed Wall Street's expectations in the last 18 quarters.
In comparison, Church & Dwight's high valuation and moderating sales growth took a toll on its stock. However, the company still did fairly well financially. Its revenue rose 5%, slightly missing analysts' estimate, and its organic sales rose 3.6%. Its international business continued to shine, with organic sales growing 8.7%. CHD's gross and operating margins expanded by 230 and 130 basis points, respectively, outgrowing Colgate-Palmolive's. And Church & Dwight's adjusted EPS rose by 13.8% YoY, beating analysts' forecast.
Kimberly-Clark's third-quarter revenue was roughly in line with analysts' forecast, and its earnings beat it. Also, Kimberly-Clark's underlying gross and operating profit margins expanded by 260 and 110 basis points, respectively. Its adjusted EPS rose 7.6%, led by margin expansion.