What's the Market Potential for CBD?
The FDA has issued warning letters to 15 companies involved in illegal sales of non-psychoactive CBD products. What's the legal market's potential?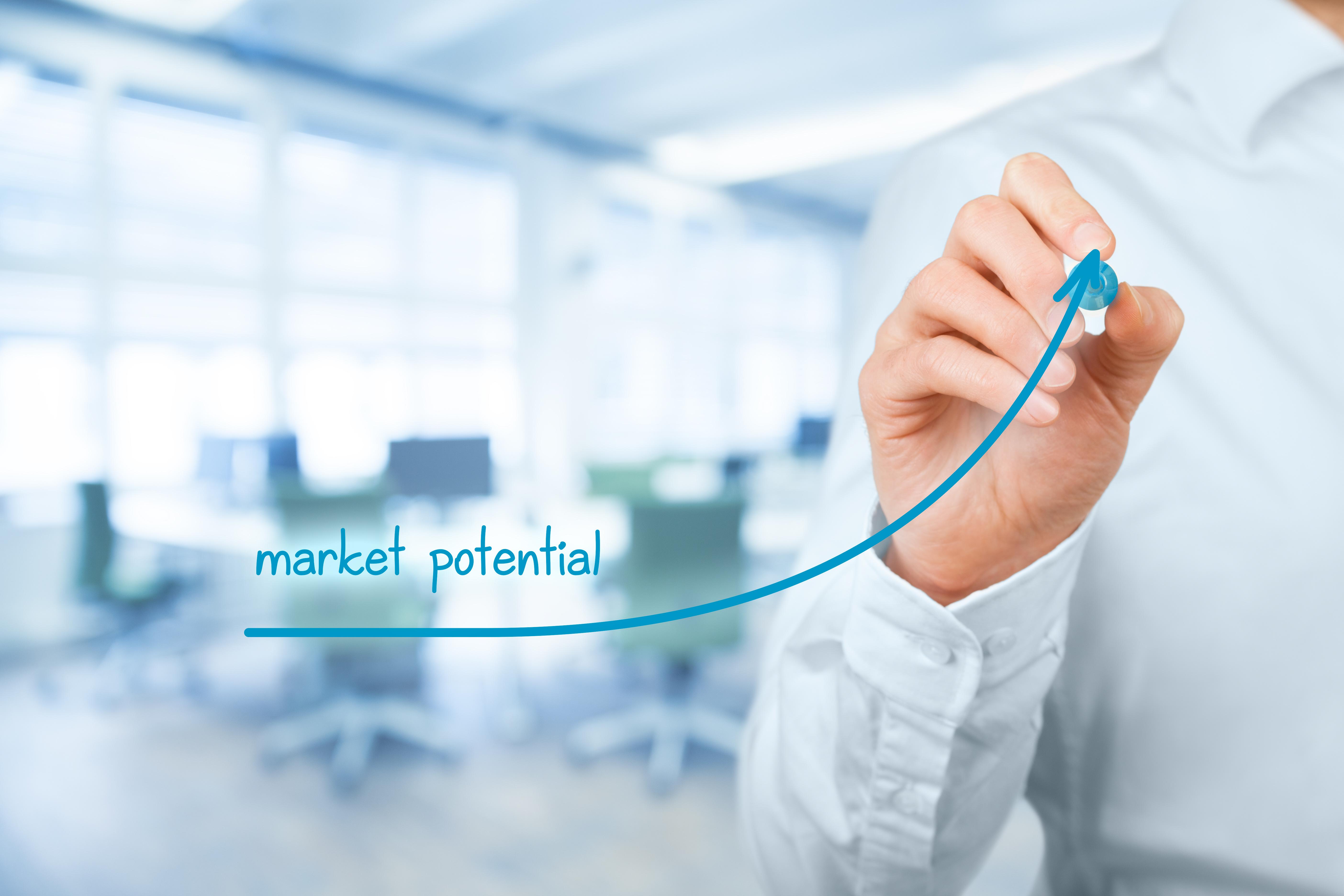 On November 25, the FDA issued warning letters to 15 companies involved in illegal sales of non-psychoactive CBD (cannabidiol) products, for not complying with the requirements of the Federal Food, Drug, and Cosmetic Act. The agency also expressed concerns about CBD's safety in a consumer update.
The FDA has listed liver injury, diarrhea, drug-drug interactions, drowsiness, and mood fluctuations as potential adverse events for CBD consumption. Clinical tests on animals also demonstrated impaired sexual behavior in males. Additionally, the health agency is concerned about CBD's long-term impact on vulnerable populations such as pregnant women and children. Therefore, the agency does not recognize CBD as safe for human or animal consumption.
Article continues below advertisement
Article continues below advertisement
The agency is concerned about the wide array of CBD-containing products on the market. Some of these products are tainted with heavy metals and pesticides. However, many people believe the products are FDA-approved, and therefore safe for consumption. The FDA is striving to clear this misconception. To date, the agency has only approved one cannabis-based drug, GW Pharmaceuticals' (GWPH) Epidiolex, in treating two rare forms of childhood-onset epilepsy.
This news comes as a big shock to Canadian licensed producers eager to leverage the growing CBD market. Yesterday, the ETFMG Alternative Harvest ETF (MJ) and the Horizons Marijuana Life Sciences Index ETF (HMMJ) closed 1.74% and 2.27% lower, respectively. This year, MJ and HMMJ have fallen 28.05% and 40.20%.
Article continues below advertisement
CBD market opportunity
BDS Analytics and Arcview expect global legal cannabis spending to grow from $15.3 billion in 2019 to $29.5 billion in 2022. The research companies have identified the US as the world's biggest cannabis market, and foresee legal cannabis spending there growing from $13.1 billion in 2019 to $22.1 billion in 2022.
BDS Analytics and Arcview also expect US cannabinoid spending to grow from $11 billion in 2018 to $44 billion in 2024. In licensed dispensaries, they foresee US spending on THC (tetrahydrocannabinol) cannabinoids growing from $9 billion in 2018 to $24 billion in 2024, and US spending on other cannabinoids growing from $2.0 billion to $5.0 billion. By 2024, they expect US spending on non-THC cannabinoids in general retail to reach $13.0 billion. The research companies expect US spending on prescription cannabinoids to be $2.0 billion by 2024.
Canaccord Genuity, however, expects US CBD sales to grow 45% compounded annually between 2018 and 2024, from $1.9 billion to $18.4 billion. The company also highlighted that point-of-sale data shows CBD dominant formulations' share of dispensary sales grew from 2.5% in 2014 to more than 11% as of September 9, 2019.
Meanwhile, Brightfield Group has some of the highest growth estimates for the US CBD market. The market and consumer intelligence company expects the market's value to grow 706% year-over-year this year to $5.0 billion, according to MarketWatch. Furthermore, Brightfield expects US CBD sales to grow 107% compounded annually to $23.7 billion in 2023.
Article continues below advertisement
Article continues below advertisement
CBD market is facing regulatory uncertainty
The passage of the 2018 farm bill paved the way for the US hemp-based CBD market's expansion. However, according to Canaccord Genuity, the FDA's lack of regulations on CBD as a food additive or supplement is restricting the market. Many companies have had to limit their CBD offerings to topicals.
In its third-quarter earnings call, Charlotte's Web Holdings (CWEB) (CWBHF) also highlighted these concerns. The company anticipates preliminary FDA guidance about ingestible CBD products by the end of next year's first quarter, and final regulations by mid-2020 to mid-2021.
Major cannabis companies focusing on the opportunity
Yesterday, Charlotte's Web stock fell 2.08% to 12.70 Canadian dollars on the Toronto Stock Exchange. It fell 4.51% to $9.31 on OTC (over-the-counter) markets. Meanwhile, CBD pharmaceutical and consumer product stock CV Sciences (CVSI) fell 12.50% to $1.19 on OTC markets. New Age Beverages (NBEV) fell 4.52% to $2.11 on the Nasdaq.
As reported by MarketWatch, Aurora Cannabis (ACB), Cronos Group (CRON), Tilray, and Canopy Growth (CGC) (WEED) were down 5.16%, 2.32%, 3.56%, and 1.84%, respectively, on US exchanges yesterday. In Canada, ACB, CRON, and CGC were down 3.60%, 1.96%, and 1.80%. The FDA's warning seems to have affected stocks of cannabis companies with significant interest in the US CBD space.
On July 24, Aurora partnered with Ultimate Fighting Championship to research hemp-derived CBD as a treatment for inflammation and pain in mixed martial arts athletes. The company aims to use this research to launch products under a new US sports performance brand, ROAR Sports.
On January 14, CGC announced that it had secured a license to produce and process hemp in New York State. The company also announced plans to invest $100 million–$150 million in New York hemp production. In August, as reported by Bloomberg, Cronos also entered the US CBD space by acquiring Redwood Holding Group for $300 million. In February, Tilray closed its $317 million acquisition of the world's largest hemp food company, Manitoba Harvest.