Kroger versus Walmart: Which Grocery Stock Is Best?
Despite some impressive signs of Kroger's (K) success, Walmart stock (WMT) is the better pick for the grocery sector. Here's why.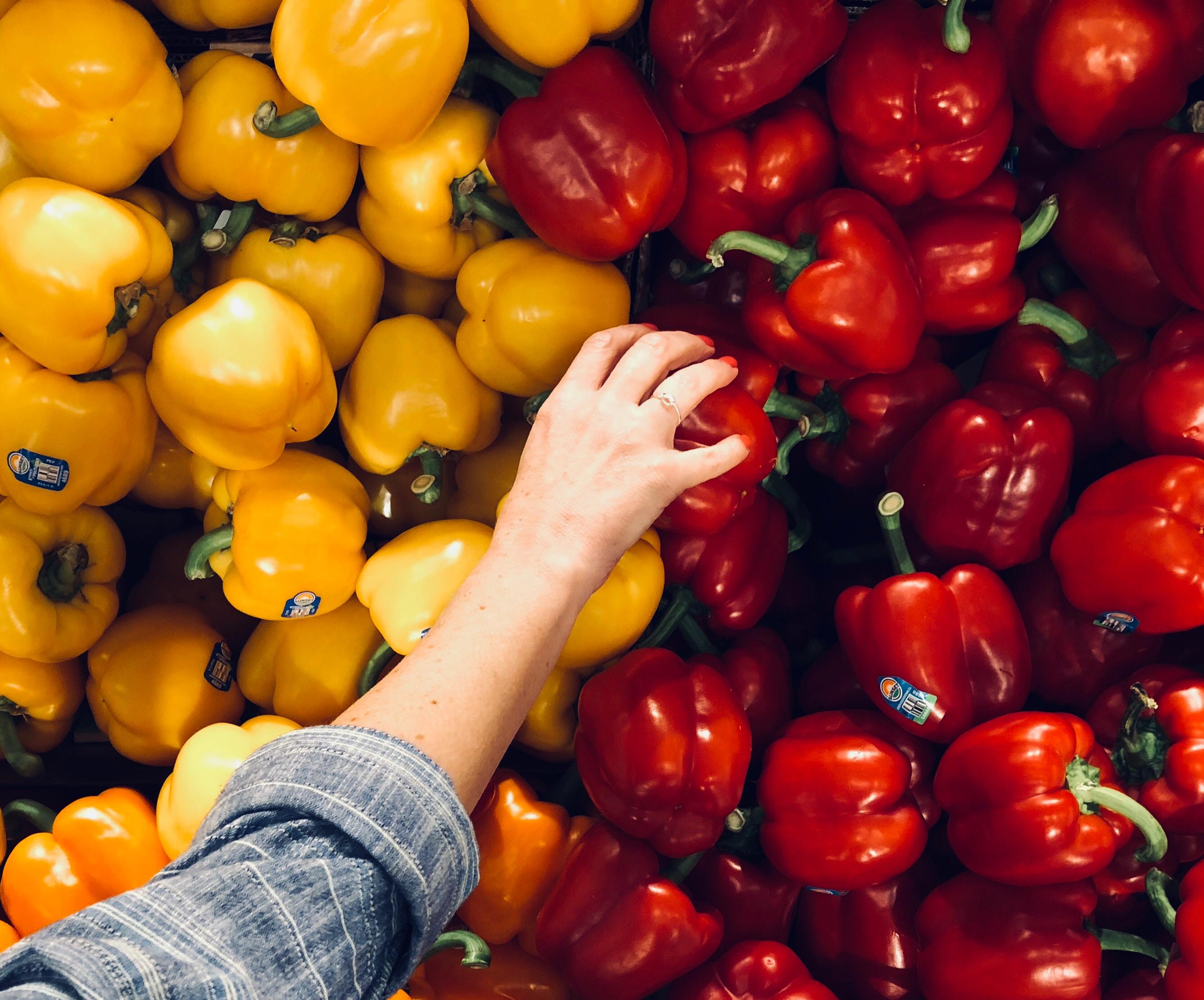 How is a traditional grocer like Kroger (KR) fighting to survive in the competitive grocery industry and hold its own against the growing power of Walmart (WMT)? In this article, we'll take a look at how the grocery sector has changed and how Kroger is adapting. We'll also take a closer look at some of Kroger's data to see if it's on the right track. Finally, we'll see whether Kroger's progress is enough to make KR a better pick than WMT.
Article continues below advertisement
Article continues below advertisement
Walmart versus traditional grocers
The face of the grocery industry began to change in 1988, when Walmart opened it first Supercenters in the US. These Supercenters combined discounts with fully stocked grocery store. The model took off. And, by 2001, Walmart became the biggest grocer in the US when its sales of food and grocery items reached $56 billion.
Today, Walmart competitors' grocery sales still trail by a wide margin. For example, in fiscal 2019, Walmart's US grocery sales amounted to $184 billion, compared to $121 billion for Kroger.
In response to this competition, Kroger has been on an aggressive plan to grow and maintain its position in the grocery space. In 2017, it launched its "Restock Kroger" strategy. The plan was to improve the consumer experience by combining a digital platform with traditional brick-and-mortar locations. And the program also aimed to enhance the company's pick-up and delivery system.
Article continues below advertisement
Restock Kroger takes a cue from Apple
With the Restock Kroger program, the company is also attempting to develop an "Apple-like" ecosystem for groceries. Its vision is to create an experience that integrates digital retail with physical stores. Kroger then aims to build out this system by monetizing customer data and insights to fuel the growth of alternative profit streams.
One of these profit streams is Kroger Personal Finance. This new arm of the company offers home equity loans, first mortgages, credit cards, and ID theft protection. With the introduction of Kroger Personal Finance, the company hopes to add a higher-margin business to its portfolio and build its ecosystem so that its stores become a one-stop shopping destination while increasing customer stickiness and loyalty.
Building on a traditional retail approach
Besides the new approach to developing an ecosystem experience in the grocery space, Kroger is also attempting to drive growth using traditional methods. The company has been developing private-label brands. And in 2018, it introduced 1,022 new items into stores under private-label banners.
Especially noteworthy is the Simple Truth brand, which attempts to meet consumers' demand for more organic food options. According to the company, Simple Truth "is free of 101 ingredients that customers said they do not want." And as of 2018, Simple Truth is a 2.3 billion brand, according to the company's annual report. Kroger has developed distribution partnerships for its private label with Walgreens (WBA) in the US and with Alibaba's (BABA) Tmall in China.
Finally, in 2018, Kroger entered into a partnership with Ocado to develop and expand its investment in digital and robotics. And its also finalized its merger with Home Chef to facilitate its expansion into the meal kit business.
Article continues below advertisement
Article continues below advertisement
How is the Restock Kroger strategy working for the company?
According to Kroger's 2018 financial report, its digital sales have grown 58%. Also, the company has reached delivery coverage for 91% of its customers' geographic range. The goal is to have delivery possible for 100% of customers by 2019.
I looked at financial data for Kroger and some of its peers in the grocery business. I wanted to compare some key metrics to measure the efficiency, liquidity, and profitability of the retail grocery business.
Given the low margins inherent in grocery, I started with the inventory turnover ratio. A grocery store needs to compensate for thin margins by selling a large volume of inventory. So this ratio should be high or improving, and it shows how efficiently the company is moving its inventory. I broke out the inventory turnover for KR for the last three years.
| | | | |
| --- | --- | --- | --- |
| KR Inventory T/O | | | |
| | 2016 | 2017 | 2018 |
| COGS | 89,502 | 95,662 | 94,894 |
| Average Inventory | 6364.5 | 6547 | 6689.5 |
| | 14.06 | 14.61 | 14.18 |
This breakdown shows that KR's inventory turnover is consistent. It's stood at 14 times per year since 2016. And the company has improved this ratio slightly, by 44 basis points annualized since then.
Article continues below advertisement
KR versus ADRNY and Loblaws
Next, I looked at Koninklijke Ahold Delhaize NZ (ADRNY). It owns grocery stores in the US and Europe and trades as an ADR in the US.
| | | | |
| --- | --- | --- | --- |
| ADRNY Inventory T/O | | | |
| | 2016 | 2017 | 2018 |
| COGS | 36,317 | 46,121 | 45,839 |
| Average Inventory | 2,482 | 3,182.5 | 3,136.5 |
| | 14.63 | 14.49 | 14.61 |
At first glance, ADRNY's inventory turnover looks comparable to KR's. But ADRNY's ratio has actually declined by about six basis points annualized since 2016.
Finally, I compared the Canadian grocery store Loblaws' (L) turnover ratio, and it came in at seven times per year. Loblaws' ratio has also declined by 4% annualized in the last two years.
So KR appears to be improving its inventory turnover relative to these peers for the last two years.
| | | | |
| --- | --- | --- | --- |
| L Inventory T/O | | | |
| | 2016 | 2017 | 2018 |
| COGS | 33,213 | 32,913 | 32,537 |
| Average Inventory | 4,346.5 | 4,404.5 | 4,620.5 |
| | 7.64 | 7.47 | 7.04 |
Next, I wanted to assess how well the companies are using their physical retail space. I measured their sales per square foot.
Sales per square foot

KR

ADRNY

T

2018

2018

2018

Sales

$121.162

$62,791

$46.693

Square feet

179

101,181

70.4

$0.68

$0.62

$0.66
Kroger comes out on top here. Its sales of $0.68 per square foot of retail space imply that it's using its properties the most efficiently of these three grocery companies.
Article continues below advertisement
As a test of liquidity, I measured the current ratio (current assets / current liabilities) for Kroger, ADRNY, and Loblaws. Here, KR averaged $0.78, ADRNY $0.91, and L $1.41. Since 2016, all three companies have shown a weakening current ratio. ADRNY has weakened the most at -7%, and KR has weakening the least, by only -2%.
To measure how well the companies are managing their costs of inventory, I then looked at gross profit. Here, Kroger scored the lowest gross profit margin for 2018 at 22%. Loblaws is the strongest, at 30%. And ADRNY is at 27%. These numbers suggest that ADRNY and Loblaws have lower costs related to their inventory.
Article continues below advertisement
Despite signs of Kroger's success, Walmart is the better pick
Overall, these ratios suggest that Kroger's strategy to develop a grocery ecosystem is showing signs of success. And KR's business appears to be strengthening compared to similar pure-play grocers ADRNY and Loblaw. Most likely, Kroger will continue to survive in this very competitive field.
It seems that Kroger got a late start in its revitalization. Its digital and Restock Kroger programs are still in the early stages. And Kroger still lags behind Walmart by a wide margin.
Walmart doesn't report detailed numbers for its grocery business in its financial reports. But it does break out the percentage of revenue for the US segment. For the last five years, grocery has accounted for an unwavering 56% of all of Walmart's US sales. And if you consider that Walmart's revenue is beginning to grow again, I expect the grocery business to remain a strong growth driver. Plus, Walmart is a leader in technology, digital, and retail innovation. And it has performed very well in the last two recessions.
Kroger forecast same-store sales growth higher than 2.25% and adjusted earnings per share of $2.30–$2.40 per share in 2020 at an investor presentation yesterday. But I'd be inclined to keep your grocery-sector investment on Walmart for the long term.