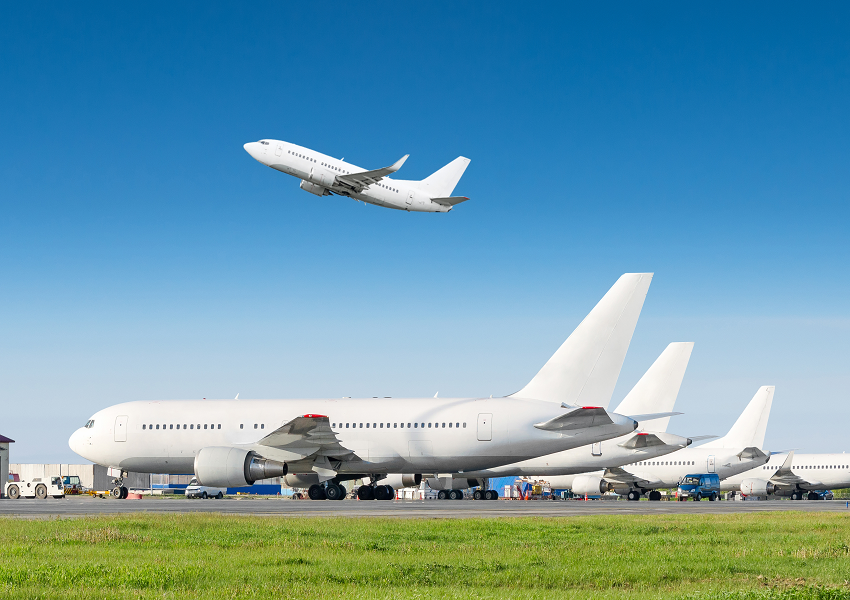 Boeing Loses Huge Aircraft Order to Airbus
Article continues below advertisement
Boeing's declining 787 order backlog
Reuters gave no clarification about the value of the deal but did mention that the order includes 12 Airbus A330neo jets. If the story is correct, Boeing's 787 Dreamliner program could be dealt a big blow. Since its 787 Dreamliner program started in 2007, Boeing has received 1,450 orders for the aircraft. As of September 20, it had delivered 894 planes and had 556 unfilled orders.
The Boeing 787 Dreamliner and Airbus A330neo, with seating capacities of 242–330 and 250–300, respectively, compete in the midrange wide-body aircraft market. Demand for Boeing's wide-body 787 Dreamliner has softened over the last year, and with its latest quarterly release, Boeing said US-China trade tensions are impacting its aircraft orders.
China once accounted for one in four of Boeing's orders. However, due to trade tensions between the world's two largest economies, Boeing hadn't received a single request from China since November 2017. The aircraft manufacturer was dealt another blow in September when Russia-based Aeroflot canceled a $5.5 billion order for 22 Dreamliners.
Article continues below advertisement
Boeing's orders lag behind Airbus's
Boeing's 787 Dreamliner order decline isn't its only problem. Its 737 MAX aircraft have been banned from flying since mid-March following two deadly crashes. Since then, global carriers are neither taking deliveries nor placing orders for 737 MAXs. The MAX was once Boeing's fastest-selling aircraft, accounting for nearly 70% of its overall requests.
In September, Boeing recorded 25 net commercial jet orders, compared with -84 from January to September. The difference was mainly due to Jet Airways' 200-aircraft order cancelation.
Meanwhile, Airbus booked 41 net orders in September and 127 from January to September. And in October, Airbus received 415 aircraft orders. The figure includes a record 300-plane order from IndiGo. That substantial order brought Airbus's January–October order tally to 718 aircraft, and to 542 after adjusting for cancelations.
The ongoing Boeing MAX crisis is proving to be a boon for Airbus. Last month, the European planemaker received 100 orders for its narrow-body aircraft from low-cost US carrier Spirit Airlines (SAVE).
Stock performance
Boeing's MAX troubles have hit its stock hard. Since the Ethiopian Airlines crash on March 10, the stock has lost 15.4% or $37 billion of its market capitalization. Before the accident, Boeing stock was the top Dow Jones 30 component, with a year-to-date return of 31%. Its gain this year has now eroded to 10.8%, and the stock has slipped to 19th place among Dow Jones components.
The stock has underperformed the Dow Jones and S&P 500, which are up 18.6% and 23.1% this year, respectively. The iShares US Aerospace & Defense ETF (ITA) has also outperformed Boeing this year, rising 20.7%.