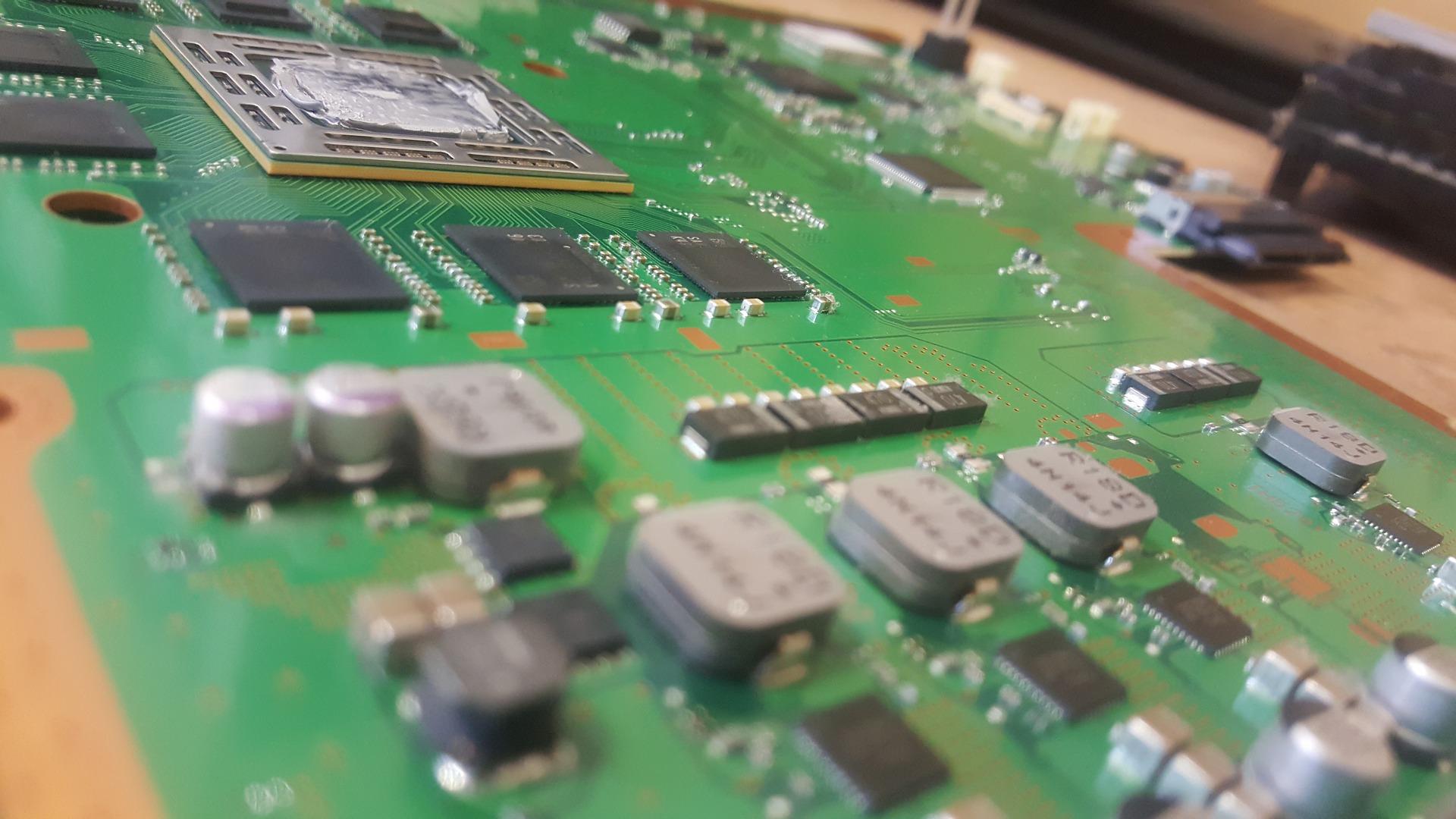 Semiconductor Players INTC, LRCX, and TER Rally
Last week, five major semiconductor companies reported their third-quarter earnings results. Three of these five reported upbeat earnings. Amid the current economic slowdown, chip companies with diversified customer bases have reported weak earnings. Demand has been weak in the industrial and communications infrastructure markets but strong in the NAND (negative-AND), PC, and data center markets.
Intel (INTC), with its high exposure to the PC and data center spaces, has performed well. Texas Instruments, with its diversified market exposure, has underperformed.
Article continues below advertisement
Article continues below advertisement
Semiconductor suppliers outperformed
One group that outperformed? Semiconductor equipment suppliers. Both Teradyne (TER) and Lam Research (LRCX) reported upbeat earnings, which sent their stocks to a new 52-week high. Their upbeat earnings also drove peers KLA Corporation (KLAC) and Applied Materials stocks to new 52-week highs.
Intel sees the return of data center demand
In the third quarter, Intel's revenue was flat YoY (year-over-year) at $19.2 billion. It surpassed analysts' estimate of $18 billion by 7%. This $1.2 billion extra revenue came as the company saw an uptick in data center and PC demand. It admitted that $200 million worth of data center revenue from China came as a result of stockpiling by Chinese customers ahead of tariffs. It also saw 20% growth in its Flash memory and Mobileye businesses.
Article continues below advertisement
Intel is tapping its $300 billion total addressable market. CEO Bob Swan expects strong demand in its data-centric businesses as the world moves toward 5G infrastructure, AI, and edge computing. The company has guided for revenue of $19.2 billion for the fourth quarter, higher than analysts' estimate of $18.83 billion. Its PC business growth will be constrained by the CPU supply shortage.
Intel increased its 2019 capital spending by $1 billion to $15.5 billion to increase its 14 nm (nanometer) capacity and ramp up its 10 nm capacity. In comparison, its foundry rival TSMC increased its 2019 capital budget to $14 billion–$15 billion from its initial budget of $11 billion to ramp its 7 nm and 5 nm capacities. This move increased capital spending by foundries helped semiconductor equipment suppliers mitigate the reduction in memory capital spending and report upbeat earnings.
Semiconductor supplier Lam benefits from increased foundry, logic spending
Lam Research supplies wafer fabrication equipment to memory, foundry, and logic chip makers. In the first quarter of fiscal 2020, its revenue fell 7% YoY to $2.17 billion, beating analysts' estimate of $2.16 billion. A fall in memory capital spending also reduced Lam's NAND and DRAM (dynamic random-access memory) revenue by 30.7% and 7.0% YoY, respectively. Lam's Foundry and Logic revenue rose 36.7% and 70.4% YoY, respectively, driven by increased spending on the 7 nm and 5 nm nodes.
Article continues below advertisement
Article continues below advertisement
This was its fifth straight quarter of YoY and sequential declines. From here onward, the company expects its revenue to rise driven by increasing foundry, logic, and NAND spending. For the second quarter of fiscal 2020, Lam expects its revenue to rise 15.4% sequentially to $2.5 billion, in line with analysts' estimates. Lam expects its NAND and DRAM inventory to normalize in the first and second halves of 2020, respectively.
Lam's guidance drove its stock up 14% to its all-time high of $270.63. The stock rose 120% YTD (year-to-date). Its guidance also drove rival KLA Corporation stock to an all-time high of $170.29, up 87% YTD. KLAC is set to report its latest earnings results on October 30. Like Lam, KLAC is also expected to report upbeat earnings and send the stock up in the high single digits.
Article continues below advertisement
5G and Flash behind Teradyne's upbeat earnings
Teradyne supplies automatic test equipment to semiconductors and smart device companies to help them bring their products to market faster. In the third quarter, its revenue rose 2.7% YoY to $582 million, beating analysts' estimate of $565 million. As with Intel and Lam, strong demand for 5G infrastructure and a Flash memory test drove Teradyne's revenue. The company expects its fourth-quarter revenue to rise 17.4% YoY to $610 million, beating analysts' estimate of $532 million.
Article continues below advertisement
Teradyne is diversifying in the fast-growing market of industrial automation via collaboration with Universal Robots and Mobile Industrial Robots. Teradyne is also acquiring AutoGuide Mobile Robots for $165 million and expects to complete the deal by the fourth quarter. Autoguide supplies autonomous industrial forklifts to the manufacturing, warehouse, and logistics markets. It will add ~$8 billion to Teradyne's annual revenue.
Looking at the last week's earnings, we expect another week of mixed semiconductor earnings. Intel's rival Advanced Micro Devices, Lam's rival KLAC, and Apple's suppliers Qorvo and Cirrus Logic might report upbeat earnings. Hard-disk drive and solid-state drive duo Western Digital and Seagate might also report earnings beats because of strong NAND and PC demand. However, Texas Instruments' rival Maxim Integrated and automotive chip giant NXP Semiconductors might report weak earnings due to demand weakness in their end markets.