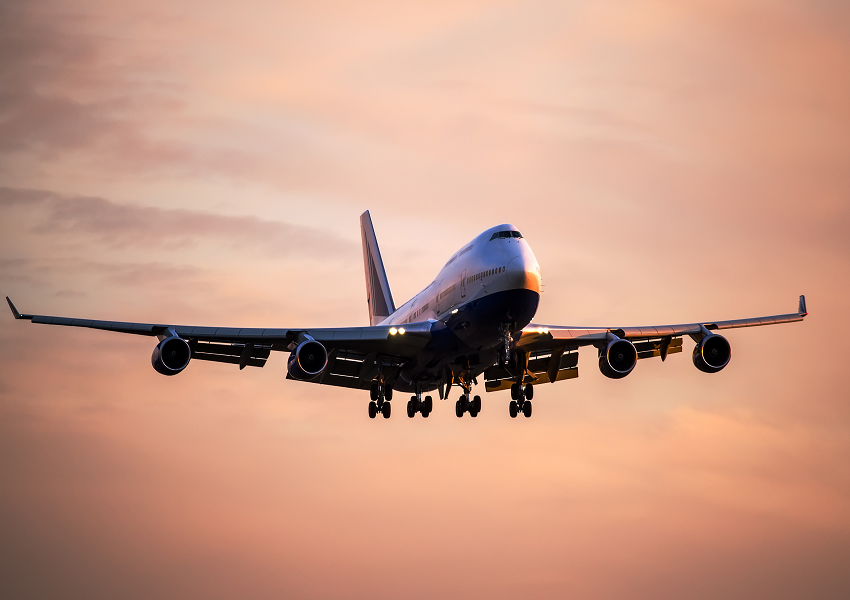 Is the Boeing 777X Launch Likely to Delay Further?
Boeing (BA) aims to launch its ultra-wide-body long-range 777X jet next year. However, launch customer Emirates suspects that this timeline might not be possible for the aircraft manufacturer.
Boeing wants to initiate its 777X flight test program in early 2020 and then launch it commercially in the same year. However, Emirates' president, Tim Clark, doesn't see this happening due to various challenges Boeing is currently facing with the 777X program. During an aviation conference, Clark said, "By the end of next year we were to have eight of them. Now it doesn't look like we will have any," Reuters reported on October 14. Clark also revealed that he had insisted Boeing conduct 13–16 months of flying tests on the new jets.
Article continues below advertisement
Article continues below advertisement
The 777X is a wide-body long-range aircraft and is the world's biggest twin-aisle passenger jet. Boeing is building two variants of 777X: the smaller 777-8 and the larger 777-9. According to Boeing's website, the 777-8 model has a seating capacity of 365 passengers, while the 777-9 accommodates 414.
Emirates was the first customer to place an order for 150 Boeing 777X planes during the 2013 Dubai Air Show. Emirates' total order included 35 smaller 777-8 models and 115 larger 777-9 models. Being the first customer, Emirates gained the privilege of commercially launching the Boeing 777X plane.
Delays pile up for Boeing 777X launch
Boeing initially planned the first test flight of 777X in 2018. However, the ultra-long-range program has faced multiple delays recently due to several factors. Boeing first postponed it to March 2019 and then to June 2019. Now, the aircraft manufacturer hopes to test it in early 2020 and make the first delivery to Emirates in the same year.
The most crucial drivers of the delay in the launch were the operational issues with the aircraft's GE9X engines. The General Electric–made (GE) GE9X engine is the most crucial part of the 777X airliner. According to a Simple Flying report, GE9X is 10% more economical than General Electric's GE90 engine, which currently powers Boeing's older 777 series planes. The report also states that passengers will enjoy a quieter ride with the Boeing 777X, as the GE9X engine runs within Stage 5 noise limits.
GE is still working on fixing the operational flaws in its GE9X engines. The company hasn't set a timeline for resolving the problem. Once GE fixes the issue, Boeing will need several months to test run the aircraft before launching it commercially.
Additionally, the Boeing 777X program met another setback last month after it failed a heavy-load test. The high-pressure test was the last one the program had to clear for certification by the Federal Aviation Administration.
Article continues below advertisement
Considering ongoing troubles with the 777X program, there's very little chance that Boeing will be able to launch next year. The delay in the 777X's launch could cost Boeing billions of dollars in the form of lost orders. Australia-based Qantas Airways is looking for planes that can fly nonstop from Sydney and Melbourne to London and New York. Airbus is also building a long-range A350-1000ULR model aimed at Qantas. Therefore, a further Boeing 777X program delay could drive Qantas to opt for Airbus.
Boeing 777X delays could hurt airlines
Further delay in launching the 777X could jeopardize the long-term plans of several international airlines. On September 30, Boeing received orders for 344 777X series planes from nine customers. Emirates is the largest buyer, with contracts for 150 Boeing 777X plane orders. The Dubai-based carrier intends to replace all of its older 777s with new fuel-efficient, wide-body long-range 777X variants.
Article continues below advertisement
Article continues below advertisement
Qatar Airways has placed orders for ten 777-8s and 50 777-9s. Another Middle Eastern carrier, Etihad Airways, has agreed to buy eight 777-8s and 17 777-9s. European airline operator Lufthansa has ordered 20 Boeing 777-9s. Cathay Pacific, British Airways, and Singapore Airlines have placed orders for 21, 18, and 20 Boeing 777X planes, respectively.
Most 777X customers have planned to replace their older long-haul airplanes with fuel-efficient Boeing 777X jets. Additionally, the inclusion of 777X planes in their fleets would also help them expand their operations across long-distance routes.
Troubles add up amid MAX crisis
Further delay in the Boeing 777X program will only add to the challenges the company is facing with its 737 MAX planes. Boeing MAX aircraft has been facing a global flying ban since mid-March following two fatal accidents within five months of one another. According to an August 20 Reuters report, the estimated cost of the MAX fiasco has crossed $8 billion for Boeing.
The uncertainty over MAX's return to service still looms, and therefore, we expect the company to lose more money. Boeing recorded a 54% YoY (year-over-year) decline in its second-quarter aircraft deliveries, causing a 35% YoY plunge in its quarterly revenue. The aircraft manufacturer also reported a net loss for the first time in the last 12 quarters. We believe Boeing's third-quarter results could be even worse, as its total aircraft shipments fell 67% YoY in the quarter.
Boeing's 777X program has already been delayed by over a year, which is causing opportunity losses in the form of foregone revenues, profits, and cash flows. The delay would also increase production and other costs associated with the model. Therefore, the commercial launch of the 777X and the return of the 737 MAX to service are of the utmost necessity for Boeing's growth.
Boeing stock has lost 11.7%, or $27 billion, in market cap since the Ethiopian Airlines crash on March 10. It was the top performer among Dow Jones 30 Component stocks, with a YTD (year-to-date) return of 31% as of March 8. However, the stock's YTD gain has eroded to 15.7%, and it's slipped to 17th place. Boeing stock has also underperformed the iShares U.S. Aerospace & Defense ETF (ITA), which has risen 28.6% YTD.