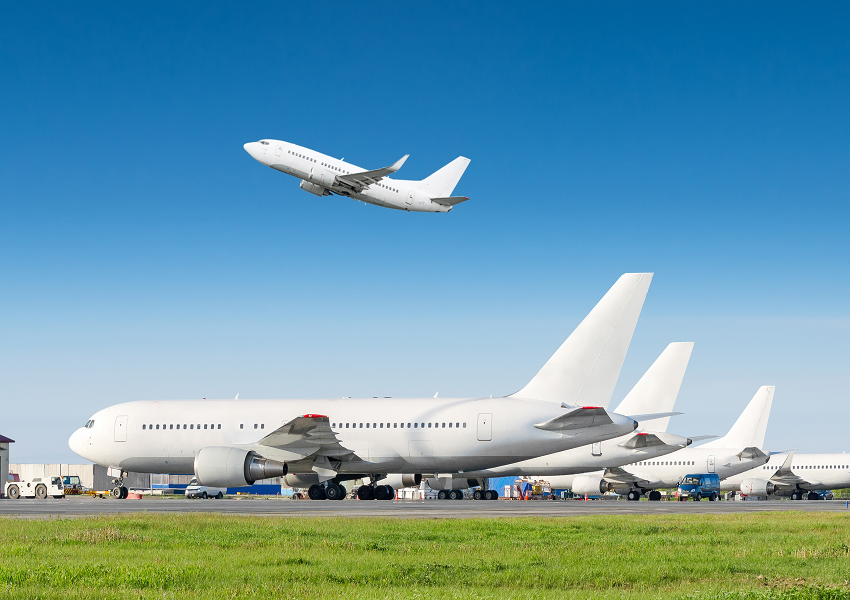 Boeing to Miss Aircraft Delivery Aim by 50% on MAX Woes
Boeing (BA) will fall short of its 2019 aircraft delivery target by over 50%, according to a Jefferies analyst. On October 1, Sheila Kahyaoglu trimmed her forecast for Boeing's overall commercial airplane shipments, according to TheStreet.
She now expects Boeing to deliver 438 jets this year, down from her previous projection of 508 airplanes. For 2019, the airplane manufacturer expected to ship 895–905 planes. Last year, Boeing delivered a record 806 airplanes, 580 of which were its 737 MAX series aircraft.
Article continues below advertisement
The analyst cut her delivery forecast primarily due to the ongoing troubles with Boeing's 737 MAX aircraft. Boeing's 737 MAX planes have been facing a global flying ban since mid-March following two deadly accidents within five months of each other. Following the flying ban, air carriers around the world have denied taking deliveries of Boeing's fast-selling MAX jets.
Several other investment research companies have also cut their 737 MAX delivery forecasts for 2019. In April, Cowen and Company trimmed its MAX delivery projection to 500 aircraft from the 630 it had projected earlier. In April, Bank of America (BAC) analyst Ronald Epstein forecast that 737 MAX deliveries would remain disrupted for six to eight months.
Boeing aircraft delivery to rebound next year
Kahyaoglu thinks Boeing's aircraft deliveries will strongly rebound next year once it secures recertification for its MAX aircraft from the FAA (Federal Aviation Administration). Boeing is working on fixing the software problem related to 737 MAX flight-control systems, which would require the FAA's approval. The aircraft manufacturer expects to receive regulatory certification in the fourth quarter.
Therefore, Kahyaoglu expects the company's aircraft deliveries to accelerate after its regulatory approval. She expects it to deliver 1,507 commercial jets next year and 931 in 2021. The company will be able to accommodate next year's deliveries from the inventory pileup of its MAX planes.
As per Kahyaoglu's estimates, Boeing will end 2019 with an inventory of 300 MAX planes. Despite its frozen shipments, Boeing hasn't halted the production of its 737 MAX aircraft. However, it's lowered its monthly output by 19% to 42 units from 52 units.
Citing a brighter outlook for next year, Kahyaoglu raised her target price on the stock by $10 to $430 per share. Her revised target price indicates a potential upside of 14.7% for Boeing in the near term. The analyst has retained her "buy" rating on the stock as well.
Article continues below advertisement
The majority of Wall Street analysts are still bullish on Boeing stock, as they expect a robust recovery post-MAX safety approval. Reuters-polled analysts have provided a consensus "buy" rating on the stock. About 62% of the 26 analysts covering Boeing are bullish, 31% give it a "hold" rating, and the remaining 7% are bearish. Analysts' average target price of $412.33 reflects a potential return of 10% over the next year.
Boeing's growth intact with MAX's return
The 737 MAX accounts for nearly 70% of Boeing's overall commercial plane shipments and contributes 30% to its total operating profit. Therefore, Boeing's total aircraft delivery growth is intact with MAX's return to service.
Due to frozen shipments for MAX, Boeing's overall commercial aircraft deliveries have fallen significantly this year. From January to August, Boeing delivered 276 jets compared to the 481 aircraft it shipped in the same period of 2018. Moreover, the company's overall commercial aircraft deliveries plunged 54% YoY in the second quarter. Its second-quarter revenue fell 35% YoY, and it posted a net loss for the first time in the last 12 quarters.
Article continues below advertisement
Boeing's growth prospects look bright once it secures the recertification of its 737 MAX airplanes. In June, the company raised its 20-year outlook for commercial airplane demand. Per the company, the world will need 44,040 new planes worth $6.8 trillion over the next year. Its updated forecast is higher than its previous projection of 43,000 jets worth $6.3 trillion.
Boeing has also stated that single-aisle jets will dominate aircraft demand with a projection of nearly 32,420 units. The rising requirement for low-cost carriers, increasing replacement necessity, and high growth across the Asia-Pacific region will mainly drive demand.
Boeing and Airbus will be the two most prominent beneficiaries of robust demand for single-aisle planes. Boeing's 737 MAX and Airbus's A320 are currently considered the most fuel-efficient single-aisle aircraft.
Stock performance
Since the Ethiopian Airlines crash on March 10, Boeing stock has fallen significantly. Since the mishap, the stock has lost 11.3%, or approximately $27 billion of its market cap. On March 8, the stock was one of the top performers in the Dow Jones 30 component with a YTD (year-to-date) return of 31%. However, this YTD gain has reduced to 16.3% as of October 1. The stock has also fallen to the 16th spot on the Dow Jones 30 component list.
Boeing stock has underperformed the iShares US Aerospace & Defense ETF (ITA) and the S&P 500, which are up 27.1% and 17.3% YTD, respectively.