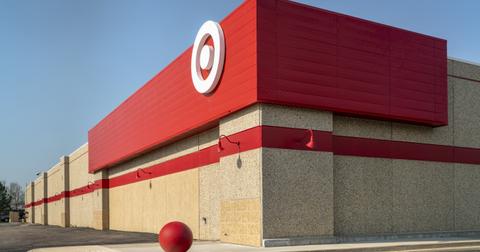 Target Stock Rose Due to New Share Repurchase Program
By Amit Singh

Updated
Target stock rose in the pre-market session today following the announcement of a new $5 billion share repurchase program.
Target returned $2.1 billion to shareholders in 2018 in the form of share buybacks. The company paid $1.3 billion in the form of dividends.
Target (TGT) shareholders are having a phenomenal year. So far, the steep appreciation in the stock price boosted shareholders' returns. Share buybacks and dividends also enhanced the returns.
Target announced a new $5 billion share repurchase program. The company will start repurchasing shares under the new program in 2020 after it completes the existing program.
The company has a strong history of boosting shareholders' returns with share repurchases and dividends. In 2018, Target returned $3.4 billion to shareholders in the form of $2.1 billion in share repurchases and $1.3 billion in dividends. Notably, the returns were higher than the $2.4 billion it returned in 2017.
Besides boosting shareholders' returns, Target also increased its capex spending in 2018. The company's capex rose to $3.52 billion in 2018 from $2.53 billion in 2017, which reflected increased investments in existing stores. Strong growth in comps and profitability drove Target's cash flows.
As of August 3, Target repurchased $4.0 billion worth of shares under its current $5 billion share buyback program. The company announced the program in September 2016.
In the first six months of the current fiscal year, Target repurchased $0.62 billion worth of shares. The company returned $0.66 billion in the form of dividends.
Target stock was trading 1.9% higher in the pre-market session. Meanwhile, the stock has increased 61.9% on a YTD (year-to-date) basis as of Wednesday. The company announced a quarterly dividend of $0.66.
Article continues below advertisement
How's the outlook for Target stock?
So far, Target stock has marked exceptional growth this year. The stock has outperformed the broader markets and its peers by a wide margin. In comparison, Costco (COST) and Walmart (WMT) shares have increased 43.6% and 25.8% on a YTD basis as of Wednesday. Meanwhile, the S&P 500 rose 19.9%.
Given the sharp rise in Target stock, the upside could be limited. However, we expect Target to continue to post healthy comps and earnings growth, which will likely support the stock. Also, early projections for holiday retail sales are bullish. We think that retailers like Target, Walmart, and Costco will gain the most.
Target's same-day delivery options and compelling brands will likely drive the traffic. The company's investments in stores and pricing should support its comps during the holiday season.
Analysts have a target price of $110.15 on Target stock, which implies upside of about 3% based on its closing price of $106.97 on Wednesday.