Does Apple TV+ Pose a Threat to Disney and Netflix?
Apple will offer Apple TV+ for $4.99 per month. This news sent Netflix (NFLX) and Disney's (DIS) stock prices down 2.16% and 2.19%, respectively.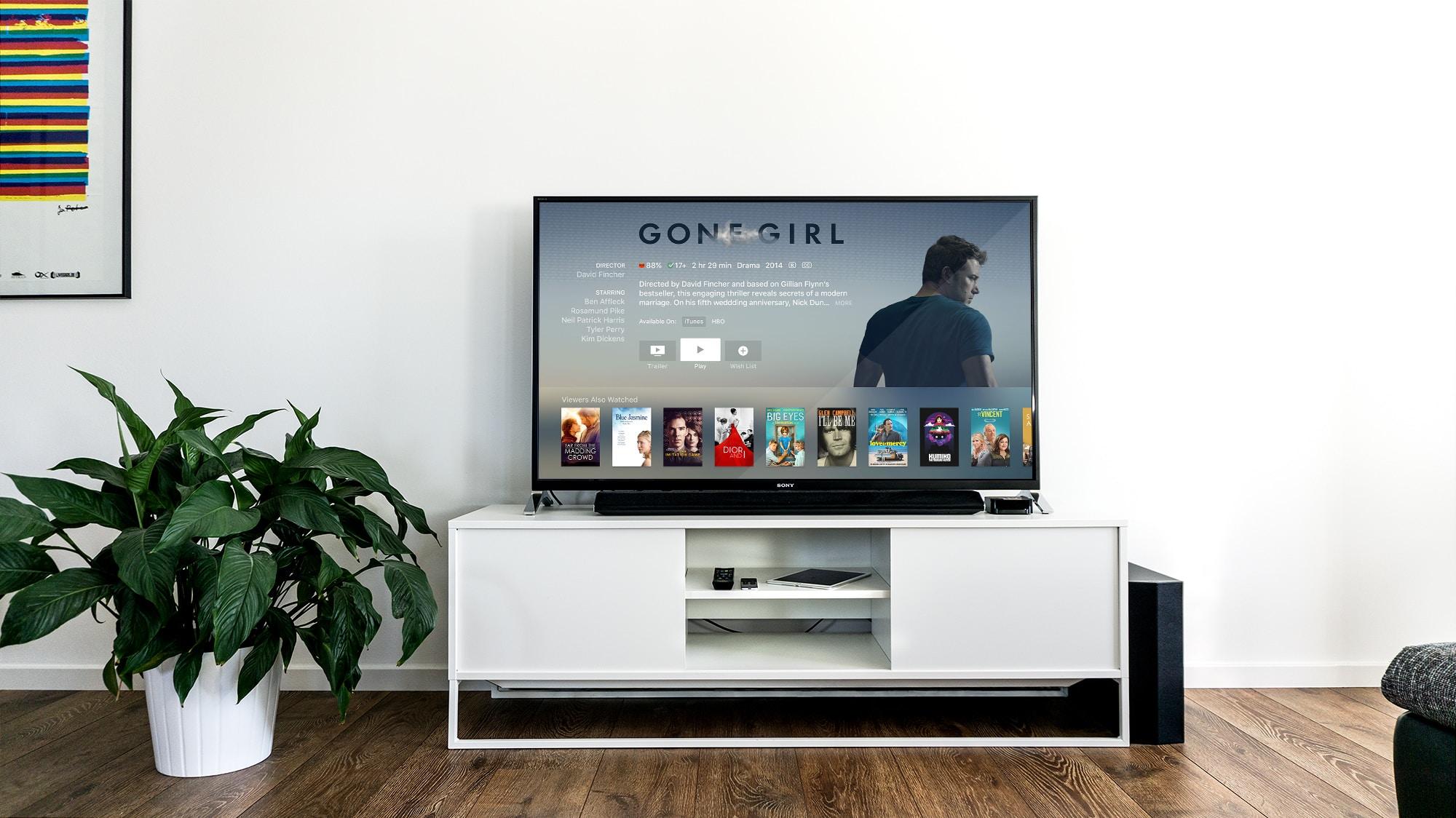 The star of Apple's (AAPL) September 10 event was Apple TV+. The company revealed that Apple TV+ will charge a monthly subscription fee of $4.99, which is significantly below analysts' expectations of $9.99.
This announcement sent the stocks of rival TV streaming services Netflix (NFLX) and Disney (DIS) down 2.16% and 2.19%, respectively, as Apple stock rose 1.8%. It's fairly unusual for Apple to compete in terms of price. This raises many questions, as a $4.99 monthly fee is well below the standard fee charged by other streaming services.
Article continues below advertisement
Article continues below advertisement
Netflix versus Apple TV+
Netflix is a leader in video streaming services. Its basic subscription starts at $8.99 and goes up to $13.99 per month. In the basic subscription, only one member can access Netflix at a time. On the other hand, Apple TV+ is offering its subscription for $4.99 in which a single subscription can be shared by six members of a family.
Netflix and Apple TV+ both are producing original content. Netflix also offers other third-party content, whereas Apple TV+ only offers all-original content exclusive to its users. This is where Apple is taking a risk.
Today, MarketWatch explained this risk by using Netflix as a case study. Apple has invested around $6 billion to develop original content. Netflix invests in creating content, which is impacting its margins. Netflix increased its subscription fee in January.
MarketWatch noted that Netflix has streaming obligations of $18.5 billion, which it's funding with debt. In the June quarter, its long term debt rose 52% year-over-year to $12.6 billion against $5 billion in cash reserves. However, Apple has over $50 billion in cash, which gives it more risk-taking capability than Netflix.
Article continues below advertisement
Disney+ versus Apple TV+
Apple TV+ could face strong competition from the upcoming Disney+ streaming service, which is scheduled to launch on November 12 for a monthly fee of $6.99. Disney is one of the largest movie studios in the industry after its acquisition of 21st Century Fox's media and entertainment assets. Investing in content is not a problem for Disney, as it earns 19% of its revenue from its Studio Entertainment segment and 33% from its Media Network segment.
Disney+ plans to stream original content from Disney, Pixar, Marvel, Star Wars, and National Geographic. As Disney+ will be a content-rich service, it could put up a tough fight against Apple TV+, even at a $6.99 monthly fee.
What does the Apple TV+ $4.99 price imply?
Unlike YouTube and Facebook, Apple TV+ is an advertising-free streaming service. The only way Apple TV+ can earn revenue is through subscriptions. It seems that Apple is trying to replicate the success of Apple Music with Apple TV+.
To make Apple TV+ a success, Apple needs a large subscriber base through which it can recoup its investment in creating content. Some Wall Street analysts believe that the firm is trying to gain a market share with lower pricing.
The $4.99 monthly fee could help the company reach its required subscriber base. Once the company hits the desired subscriber base, it can increase the fee. Apple TV+ might see some lost subscriptions, but it could increase its revenue per user.
Article continues below advertisement
Article continues below advertisement
If we look at the $4.99 price from another angle, it seems that Apple is acknowledging that it can't compete with Netflix and Disney's large content libraries. Apple TV+ is new and has limited original content to offer in the initial stages. So, it might be setting a low fee to encourage consumers to subscribe to its TV streaming services.
Apple is also offering a one-year free subscription with the purchase of any Apple device such as the iPhone and Mac. This offer would give the company a year to build its library of content. If it succeeds in creating popular content, Apple TV+ could start contributing materially to Apple's Services revenue.
Why did Disney and Netflix stocks fall?
There is no doubt that Apple TV+ is a serious competitor to Netflix and Disney+ in the subscription-based TV streaming service arena. Apple has the resources to become a larger player.
In our view, Netflix and Disney investors are overreacting to the $4.99 price tag. These services are already leaders in media content, and it could take Apple at least a year or two to create a rich library of content.
Disney stock is up 24% year-to-date. Analysts believe that DIS stock could reach a median price target of $155, which represents a 14% upside potential.
Netflix stock is up 7.5% year-to-date, and analysts believe the stock has the potential to rise 45% to a median price target of $420. Analysts have "buy" recommendations both stocks.