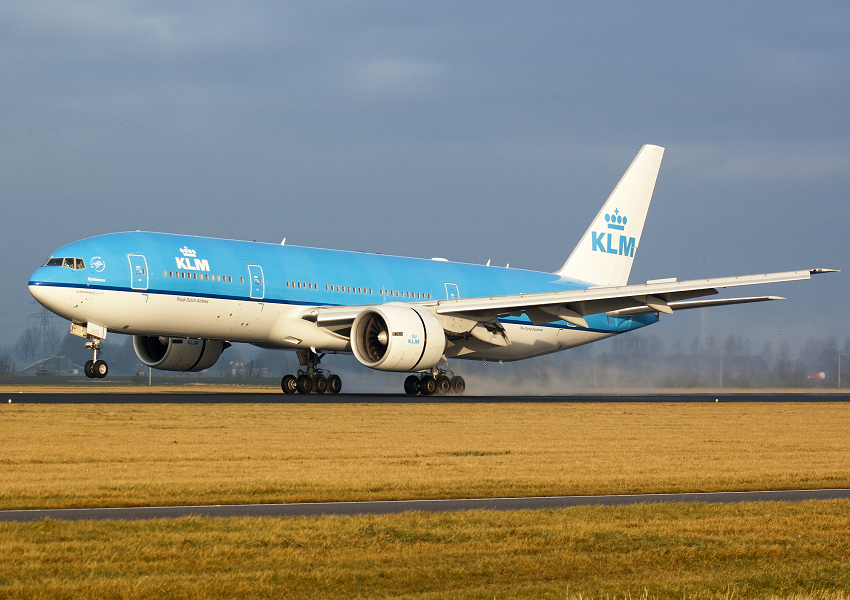 Boeing Gets New Orders for Its 777-300ER Aircraft
Amid the ongoing 737 MAX crisis, Boeing (BA) received positive news today. The aircraft manufacturer unveiled that it had received new orders for its twin-aisle wide-body 777-300ER (extended range) aircraft.
Article continues below advertisement
Article continues below advertisement
Boeing gets new orders for 700-300ER planes
Longtime Boeing customer KLM Royal Dutch Airlines has placed orders for two 777-300ER jets to strengthen its long-haul fleet. However, Boeing revealed that the order wasn't new, and KLM was previously recorded in its book as an unidentified customer. The transaction is worth approximately $751 million at the list price.
The 777-300ER is a variant of the world's largest and most fuel-efficient twin-aisle Boeing 777 aircraft. The 777-series planes are considered to be about 30% more fuel-economical than the 747-series aircraft.
The aircraft has a seating capacity of 396 people in a two-class configuration and is capable of flying up to 13,650 kilometers in a single takeoff. It's powered by General Electric's (GE) GE90-115B Turbofan engine. The GE90-115B Turbofan engine is currently the world's most powerful jet engine. It has a maximum thrust of 115,300 pounds of force.
The aircraft's long-range capacity will allow KLM to make fewer stops on long-haul routes. Fewer stops between destinations improves passenger-mile economics and reduces landing and trip costs. KLM currently operates 29 Boeing 777 model planes, of which 15 are 777-200 and 14 are 777-300ER.
Article continues below advertisement
New orders from KLM will increase Boeing's 777-300ER orders to 844. Boeing delivered its first 777-300ER jet to Air France in April 2004. As of July 31, the company has shipped 804 planes. With 114 aircraft, Emirates airline has the world's largest fleet of 777-300ER planes and has 120 more unfulfilled orders.
A much-needed boost for Boeing
Boeing needed new orders for its wide-body jets, as orders for its fast-selling narrow-body 737 MAX aircraft have entirely dried up since mid-March. The 737 MAX planes have been facing a global flying ban since mid-March following two fatal accidents that happened within five months of each other. Air carriers around the world are resisting placing new orders.
One customer has even sued Boeing to cancel orders for the troubled jets. Russian aircraft leasing company Avia Capital Services filed a lawsuit on August 27 to cancel its orders for 35 MAX 8 aircraft.
Article continues below advertisement
Article continues below advertisement
The 737 MAX planes account for nearly 70% of Boeing's overall commercial aircraft shipments and contribute approximately 30% to its total operating profit. However, since the Ethiopian Airlines crash on March 10, MAX deliveries have entirely dried up. Frozen shipments for MAX planes are severely hurting the aircraft manufacturer's financials. In the second quarter, Boeing's overall commercial jet deliveries fell 54% YoY (year-over-year) to 90 units. As a result, its second-quarter revenue plunged 35% YoY.
Further, the company will have to bear a massive compensation burden for MAX customers' foregone revenue and profits due to the grounding. According to an August 20 Reuters report, the total cost of the crisis has already crossed $8 billion.
Among major US airlines, Southwest Airlines (LUV), American Airlines (AAL), and United Airlines (UAL) own a combined 72 MAX aircraft. Southwest has recorded over 20,000 flight cancellations since mid-March. American and United faced 7,800 and 3,440 flight cancellations, respectively, in the second quarter. All three air carriers are in talks with Boeing for compensation.
Therefore, we believe that this new contract win for wide-body aircraft will increase Boeing's order backlog. A rise in the company's orderbook should ensure long-term cash flows.
Stock performance
Boeing stock has underperformed the iShares U.S. Aerospace & Defense ETF (ITA) YTD (year-to-date). The stock has gained 12.9% YTD, while ITA has returned 28.3%. The ETF has exposure in companies engaged in the assembling, manufacturing, and distribution of aerospace and defense equipment.