Boeing 777X Delay Could Block These Airlines' Plans
New regulatory problems may further delay Boeing's (BA) delivery of its first ultra-long-range 777X series plane, hindering some airlines' plans.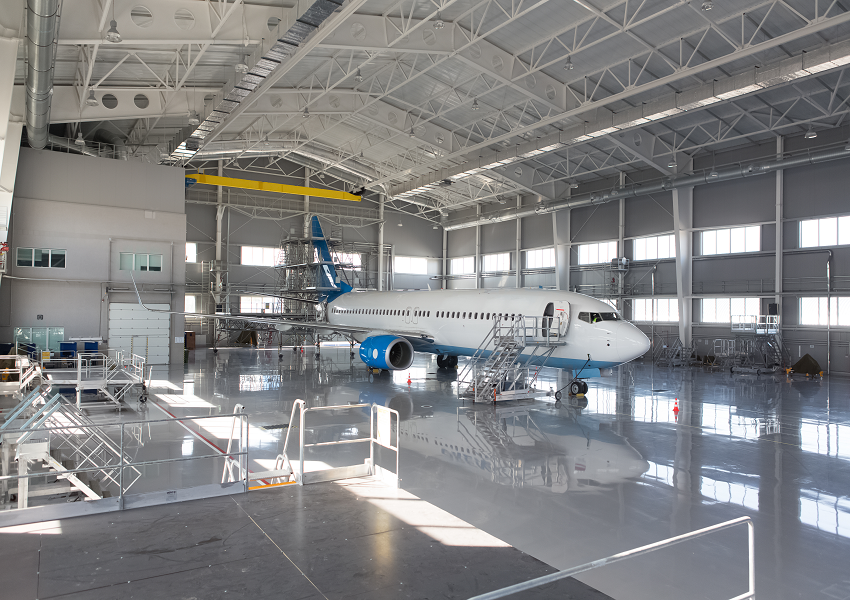 New regulatory problems may further delay Boeing's (BA) plans to deliver its first ultra-long-range 777X series plane. The 777X program met a setback last weekend after a cargo door blew out during a high-pressure load test. The test was the last one the 777X had to clear to get certified by the Federal Aviation Administration.
Boeing initiated its long-range twin-aisle wide-body 777X program in late 2013. The series has two variants: the 777-8 and the 777-9. The 777-8 model holds 365 passengers while the 777-9 holds 414.
Article continues below advertisement
Article continues below advertisement
Boeing 777X delay could hurt airlines
The suspension of the regulatory test could force Boeing to further delay the 777X's first flight, possibly jeopardizing long-term plans of airlines that have ordered the model. To date, Boeing's 777X series plane has attracted 344 orders from nine customers. One buyer is unidentified, and the other eight customers are Lufthansa, Etihad, Cathay Pacific, Emirates, Qatar, All Nippon, British Airways, and Singapore Airlines. Of the total orders, 53 are for the 777-8 model, and 273 are for the 777-9.
Lufthansa was the first company to order the 777-9, requesting 20 planes in November 2013. The orders reflect Lufthansa's strategy to replace its aging wide-body fleets.
Emirates Airlines is the largest buyer of the two models, ordering 150 planes in total. Of those, 35 are for 777-8s and 115 are for 777-9s. Emirates intends to replace all of its aging 777s with new wide-body long-range 777X variants.
Qatar Airways, the second-largest buyer, has placed ten orders for 777-8s and 50 for 777-9s. Etihad Airways has placed eight orders for 777-8s and 17 for 777-9s. However, due to ongoing financial problems, the two companies are planning to defer the deliveries.
The delay in the 777X launch could cost Qantas Airways billions of dollars in the form of lost orders. The Australia-based airline is looking for planes that can fly nonstop from Melbourne and Sydney to New York and London. As Boeing rival Airbus is already working on a long-range A350-1000ULR model aimed at Qantas, further Boeing delays could drive Qantas to opt for Airbus.
Article continues below advertisement
Delays pile up for Boeing's 777X series
Initially, the 777X series plane was scheduled to debut last year. However, several factors have delayed the ultra-long-range program. Its launch was first postponed to early 2019 and then July 2019. Now, Boeing expects the first flight in early 2020.
The primary reasons behind the postponements are operational issues with its General Electric (GE) GE9X engines, which GE claims is its most fuel-efficient engine ever made. Simple Flying reports that the GE9X is 10% more economical than the GE90 engine installed in Boeing's other 777 planes. It added that the GE9X would reduce fuel consumption by 5% overall when fitted into wider-body jets.
The engine features the largest fan built by GE, according to Simple Flying, and the GE9X has just 16 fan blades—the fewest among wide-body engines in service. Additionally, Boeing 777Xs may provide a quieter ride, as the GE9X engine runs within Stage 5 noise limits, reports Simple Flying.
GE is working on fixing the GE9X's operational flaws. We believe the company could fix the problem this year, allowing Boeing to meet its launch target date. However, even if the GE9X issues are resolved, Boeing's latest load test results could further delay its 777X launch plans.
More troubles for Boeing
Boeing's load test failure only adds to the challenges it's facing with its 737 MAX planes, which have been under a global flying ban since mid-March following two fatal accidents within five months. The crashes raised questions about Boeing's reliability and safety. Reuters estimated on August 20 that the MAX fiasco had cost the company over $8 billion so far.
MAX customers are also losing money due to the MAX grounding. Together, Southwest Airlines (LUV), American Airlines (AAL), and United Airlines (UAL) own 72 MAX planes. In their last quarterly results, Southwest and American reported that the MAX flying ban impacted their Q2 pretax income by $175 million.
Moreover, Southwest, American, and United could lose 6.3 million seats in capacity if MAX remains grounded until October, reported OAG on August 6. All three companies are demanding compensation from Boeing for their foregone revenue and operating profit due to the MAX crisis. In the second quarter, Boeing estimated that the compensation costs to MAX customers would total $4.9 billion in after-tax charges. Further delays would only heighten Boeing's compensation burden.
The failed 777X test may not bode well for Boeing's brand and perceived reliability. With an 11.3% return this year, Boeing stock has underperformed the iShares US Aerospace & Defense ETF (ITA), which is up 28.1% year-to-date.