Apomaya Is Helping Publishers Take Control of Cookies
Curious about browser cookies? Apomaya offers an innovative solution that puts publishers in the driving seat—without disturbing their online ecosystem.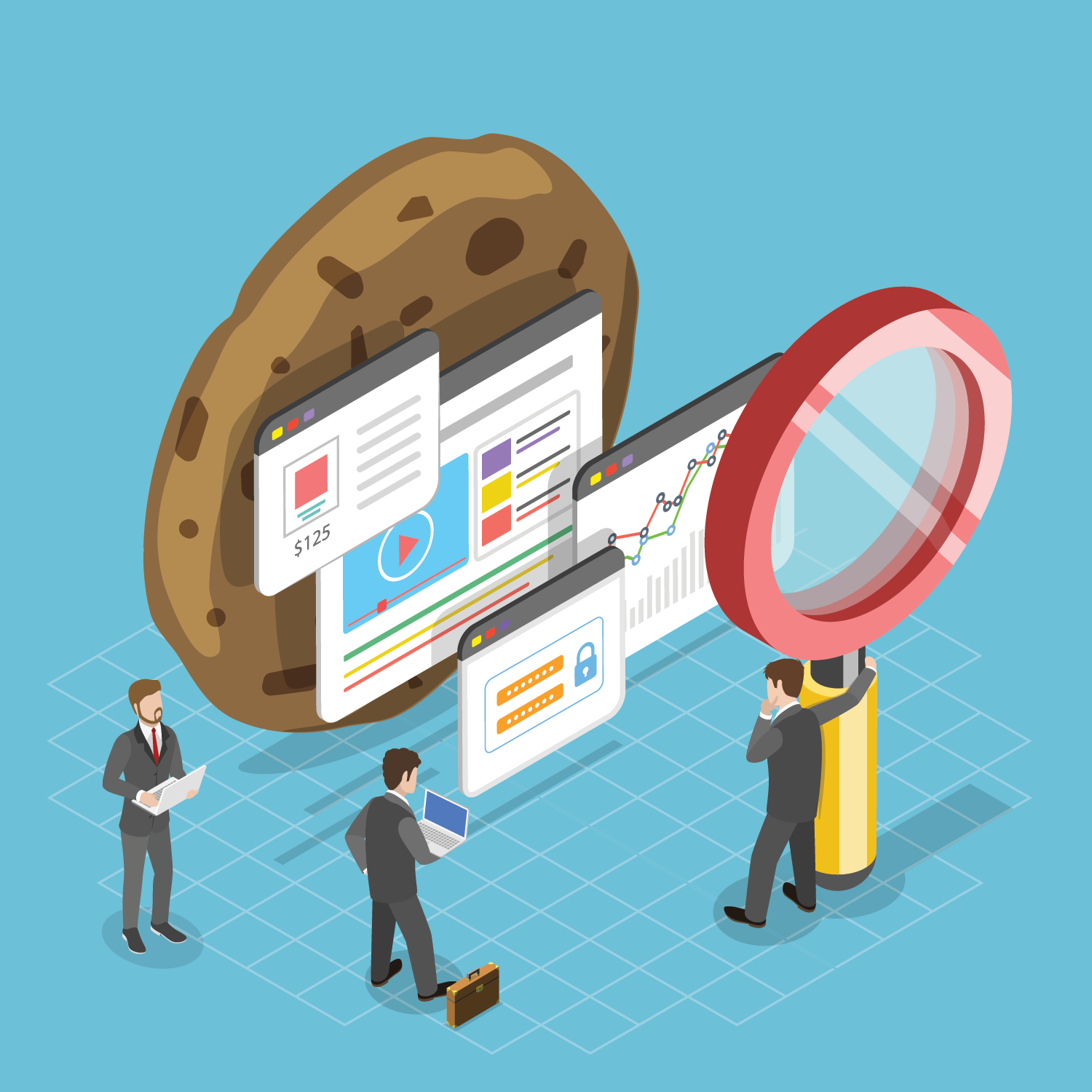 Apomaya offers an innovative solution that puts content owners in the driving seat without disturbing any existing elements of their online ecosystem. The company isn't just helping publishers take advantage of cookie tracking technology. It's also protecting them from a new risk to their business.
Cookies have changed the game
Remember the "good old days" of print media and broadcast television? Newspaper publishers, magazine publishers, and TV station owners had full editorial and financial control over their content as well as the ads they delivered to audiences. But in the digital age, things changed dramatically. Third parties came onto the scene, sharing previously proprietary data about users and allowing uncontrollable access to content. These days, this ongoing shift continues to cause unpredictable security breaches and privacy lawsuits. It's also devaluing the most important asset: content providers' audiences. That's where Apomaya comes in.
At the dawn of the Internet, the biggest way to deliver content and monetize online audiences was very similar to the pre-digital era. Publishers delivered information and ads from a single source—their own web servers. Back then, publishers had full control over their content and advertising revenue through direct relationships with advertisers. ​But today, websites' livelihood depends on myriad third parties and their cookies.
Here's an example of the long list of third-party cookies that Communities Digital News displays on its site​. Some of these entries are very hard to decipher. For example, you'd be hard-pressed to find any information about the origins and purpose of the "UID" cookie belonging to an entity called univide.com. For most content providers, keeping a list of third parties with access to users has become an insurmountable task.
Amazingly, there's a tech solution that offers complete control of which third parties can interact with end users and what information they can share. Apomaya's solution protects publishers with granular privacy policies that don't interrupt existing relationships with content management systems or advertising partners.
How Apomaya's solution works for publishers
Before publishers deliver a page to an end user's browser, their content funnels through a specialized module. This module delivers all external content via a first-party domain under the publisher's full control, including requests dynamically generated by client-side scripts. Apomaya's system processes all cookies properly, regardless of which party set them. It also makes sure browsers can access these cookies. Importantly, Apomaya doesn't classify cookies as third-party. That means they're not subject to restrictions on third-party cookies, like Apple's (AAPL) Intelligent Tracking Prevention and Firefox's ​Enhanced Tracking Protection.
Apomaya's technology also lets content providers prevent third parties like Google (GOOG) from tracking users across domains, which might include competing brands. Google explains, "We also use one or more cookies for advertising we serve across the web. One of the main advertising cookies on non-Google sites is named 'IDE' and is stored in browsers under the domain doubleclick.net. Another is stored in google.com and is called ANID. We use other cookies with names such as DSID, FLC, AID, TAID, and exchange_uid. Other Google properties, like YouTube, may also use these cookies to show you more relevant ads."
Using Apomaya's system, publishers can choose to limit how this tracking information is shared by restricting these cookies to their domain. And that's a huge advantage. It means users can now benefit when Google sets IDE cookies, which are unique to a publisher's site.
Why Apomaya's technology matters
Let's use an example to show how Apomaya's technology works and how it protects publishers.
When third-party A.com tries to set cookie "ABCD" for their domain, the system sets a special additional cookie "XXXX" for the first-party domain.

"XXXX" contains information about the domain, A.com, and the value of the original cookie, "ABCD."

At the same time, the system stores this information in a cloud database.

This cookie will then track consecutive visits by the same user to the same site to the third party, A.com.
This approach might seem straightforward, but it relies on some very intricate technologies and proprietary know-how of the underlying system. The cookie handling mechanism considers a browser's security model, limitations on cookie sizes for a domain (currently 4 KB for most browsers), latency optimizations, and other concerns.
How publishers can benefit from cookie tracking technology
More than ever, publishers need to take advantage of cookie tracking technology. Google principal engineer Deepak Ravichandran and senior staff research scientist Nitish Korula underscored third-party cookies' significance for publishers in an August 27 report. "We disabled access to cookies for a small fraction of randomly selected users (the treatment group)," they explained. The results? "We observed that for the top 5,001 global publishers, average revenue in the treatment group decreased by 52%, with a median per-publisher decline of 64%."
Reliance on cookies has become a lifeline for publishers. Cookies don't only ensure a seamless experience for readers—they also generate steady revenue for content development. Any disruption to this lifeline results in a dramatic impact on both revenues and business processes. Using Apomaya's solution, publishers can protect themselves from this huge risk.
Article continues below advertisement
Article continues below advertisement