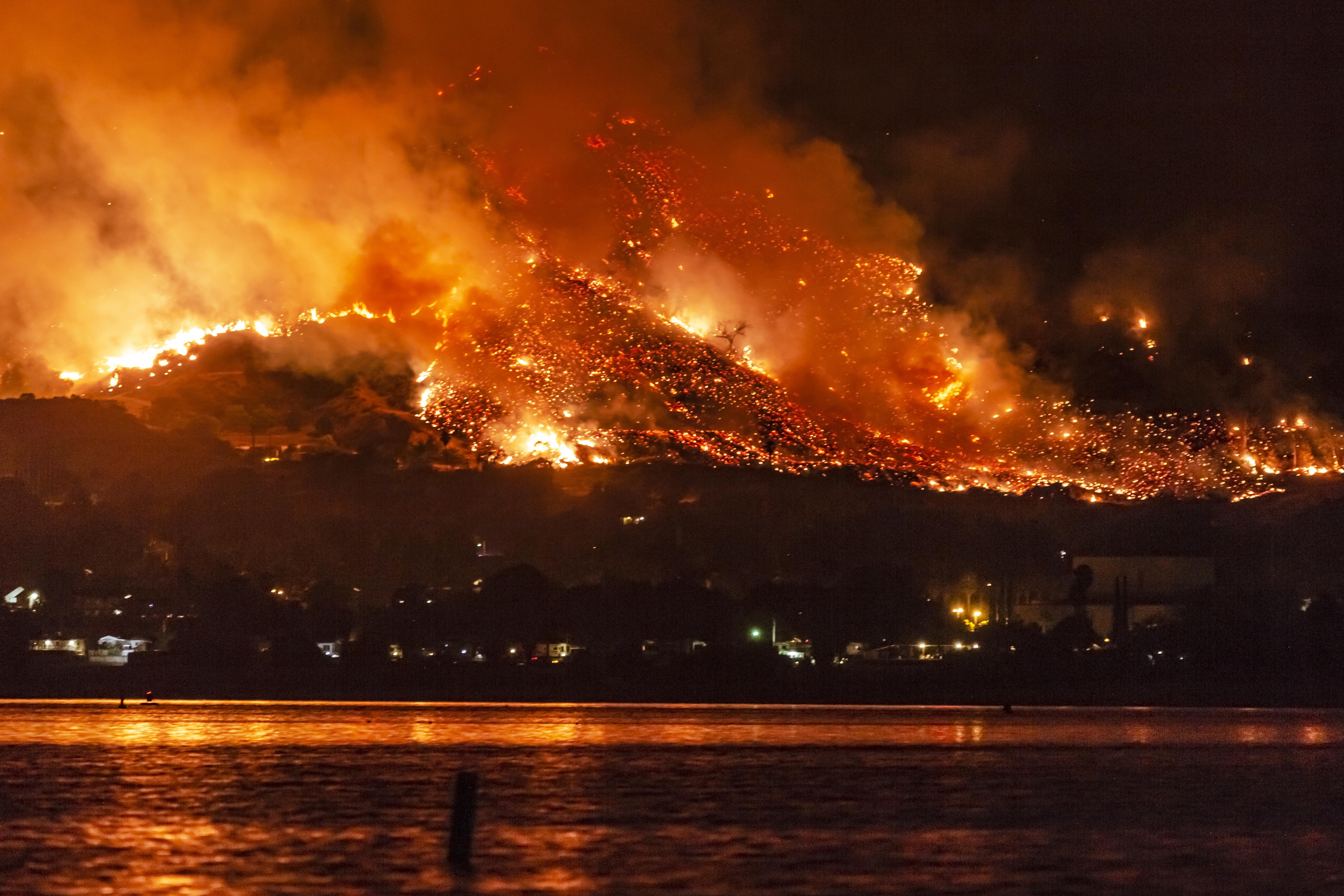 PG&E Stock Fell 25% on Higher Risks from Tubbs Fire
By Vineet Kulkarni

Aug. 19 2019, Published 1:03 p.m. ET
Article continues below advertisement
Wildfire liabilities could rise
Cal Fire, the state fire protection agency, cleared PG&E of the Tubbs Fire. However, victims' attorneys think that they can prove the company's liability. The news could be a big blow to PG&E. Federal judge Dennis Montali stated that a state court is a correct venue to determine PG&E's potential liability in the Tubbs Fire case.
The utility is already struggling with approximately $30.0 billion in liabilities from the fires. The Tubbs Fire victims getting the green light to sue PG&E will likely increase the liabilities significantly if the company is guilty. The Tubbs Fire was the deadliest wildfire in 2017. The fire killed 22 people.
Creditors sidelined
In a separate ruling, a judge ruled that PG&E holds sole rights to propose a plan to exit Chapter 11 bankruptcy, according to Reuters. The ruling stated that allowing PG&E to be in charge of its bankruptcy proceedings will enable a faster resolution for wildfire victims. The utility is expected to file its plan by September 9.
A group of bondholders proposed a reorganization process in June. The committee offered to inject $18.0 billion in cash in exchange for new equity. PG&E filed for Chapter 11 bankruptcy protection in January. Camp Fire, the most devastating fire in the state's history, killed 85 people and burned more than 18,800 structures in October 2018.
Article continues below advertisement
PG&E stock fell
PG&E stock is trading at $10.30 as of 11:00 AM ET. The volume rose due to the huge fall in PG&E stock. As of 11:00 AM ET, approximately 30 million PG&E shares exchanged hands compared to its three-month average volume of 7 million.
The recent pressure pushed the stock into the deep oversold zone. Currently, the stock is trading at an RSI (relative strength index) of 8. The stock is considered to be oversold with RSI levels below 30. The stock is considered to be overbought with an RSI above 70. RSI levels at extremes indicate an imminent reversal in the stock's direction.
Recently, PG&E's implied volatility was close to 130% compared to broader markets' implied volatility of 16%. The stock peaked close to $24.0 in June due to the introduction of the wildfire fund and a proposed exit plan from bondholders. So far, PG&E stock has fallen more than 40% this year, while broader utilities (XLU) have risen about 15%.
To learn more, read Utilities: How Analysts Currently Look at These Defensives.