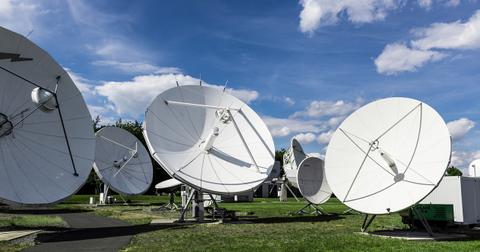 AT&T and CBS Resolve Their Carriage Differences
By Ambrish Shah

Aug. 8 2019, Published 2:55 p.m. ET
Earlier today, AT&T (T) and CBS (CBS) signed a new multiyear content carriage contract, ending a 20-day blackout. The companies reached a new deal after their earlier seven-year contract expired on July 19 at 2:00 AM ET. The companies didn't disclose the terms of the new contract.
The carriage dispute affected about 6.5 million DIRECTV NOW, DIRECTV, and U-verse TV customers. It affected AT&T customers in at least 14 US markets, including New York, Chicago, and Los Angeles.
Article continues below advertisement
Reuters reported, "The two sides negotiated over pricing, as well as whether AT&T could sell CBS' All-Access streaming service as a separate option and whether CBS would be required to produce programming such as the Grammy Awards in a higher-than-typical 4K resolution." It added, "They also negotiated on whether CBS would provide AT&T with past episodes and entire seasons of shows, and whether CBS content would be available to all DirecTV consumers."
AT&T is facing a decline in pay-TV customers
Carriage fee conflicts have been growing, subduing subscriber growth. The carriage dispute between AT&T and CBS came just as the pay-TV market began struggling to compete with fast-growing over-the-top streaming services such as Amazon and Netflix.
In the second quarter, AT&T lost net 778,000 premium TV customers, higher than its net loss of 544,000 in the first quarter. The decline was the result of "elevated churn related to the expiration of two-year price locks as well as expected pressure as it focuses on EBITDA stability and attracting subscribers with higher long-term value." Its premium TV audience consists of U-verse TV and DIRECTV satellite customers.
Dish Network lost 31,000 pay-TV customers in the second quarter compared to 151,000 customer losses in the previous year's quarter. Comcast lost 209,000 residential video subscribers in the quarter compared to 136,000 in the previous year's quarter. Charter Communications lost 150,000 residential video customers in the quarter compared to its previous year's loss of 73,000.
During the Oppenheimer 21st Annual Technology, Internet & Communications Conference on August 6, John Stephens, AT&T's CFO, spoke about video trends going forward. The company expects elevated video churn to continue in the second half as it focuses on profitability.
On August 7, AT&T stock rose 0.29% to $34.06, and CBS stock fell 0.77% to $49.18.