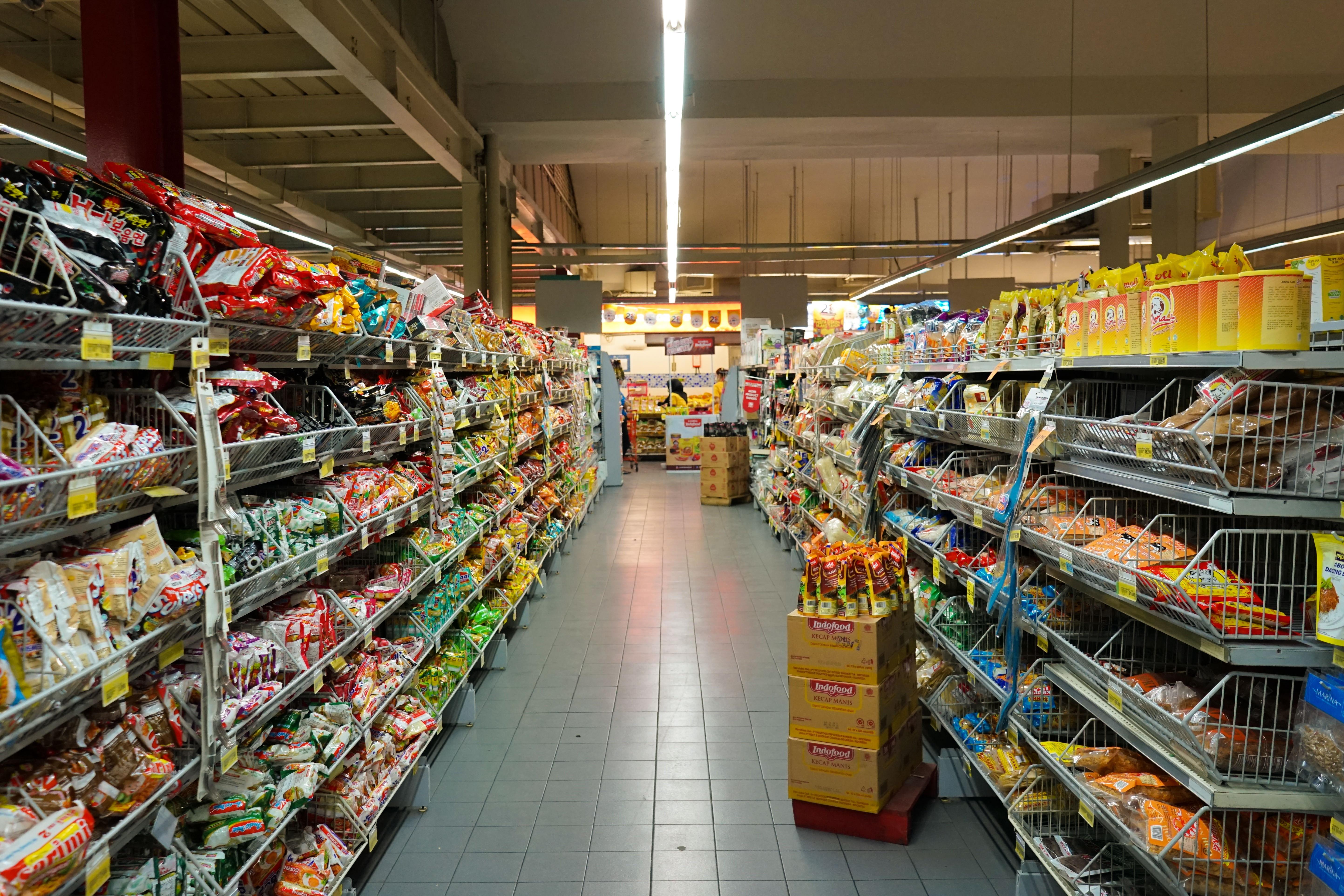 Target's Bull Run Continues: What's Driving the Uptrend?
By Amit Singh

Jul. 4 2019, Updated 11:59 p.m. ET
Target stock generated stellar growth
Target (TGT) stock has generated stellar returns so far this year and is up 33.0% YTD (year-to-date). Strong comparable sales and robust EPS growth have driven its stock up. Its low valuation compared to its peers' and its high dividend yield have further supported the uptrend in its stock.
The margins of mass merchandisers have remained low for the past several quarters, as these companies have continued to invest in growth amid heightened competitive activity. However, Target's operating margin expanded during its last-reported quarter, which is encouraging.
Target's solid comparable sales have been led by continued growth in traffic, which has increased at an average rate of 4.6% in the past six quarters. Target's digital fulfillment option expansions, assortment expansions, and store remodelings continue to drive its traffic and support its comps.
Article continues below advertisement
Benefits from higher comps combined with an improved e-commerce mix, cost containment, and share buybacks have driven double-digit EPS growth for the company. Its adjusted EPS have risen at a strong double-digit rate in the past five quarters, which is phenomenal considering the pressure on its margins from higher digital fulfillment costs and pricing investments.
In comparison, continued comps growth and better-than-expected earnings have driven the stock prices of the company's peers. Costco (COST) and Walmart (WMT) stocks are up 32.1% and 20.6%, respectively, YTD.
Digital business driving comps
One of the key contributors to Target's stellar comps is the company's thriving digital business. Target's comps rose 5% in 2018, with its digital channel contributing 1.8%. Moreover, Target's comps rose 4.8% in the first quarter of 2019, with the digital channel contributing 2.1%.
Target is expanding its convenient delivery options, which is driving its traffic and, in turn, its comps. Target's robust digital sales are benefiting significantly from its expansion of its same-day delivery services. The retailer offers same-day delivery through 1,500 stores and has significantly reduced its delivery time by leveraging its large store base. In the previous quarter, Target fulfilled ~80% of its online orders through its stores. Moreover, Target offers online order pickup services similar to Walmart's in ~1,250 stores. Its management has stated that 95% of its online orders will be ready for store pickup within one hour.
Article continues below advertisement
Focus on merchandising and store remodeling
Target's focus on merchandising through the launch of new and exclusive brands continues to support its comps. During its last-reported quarter, Target launched three new owned brands in the intimate apparel segment. Moreover, it launched a new natural brand in the essentials category. It also launched a new brand in the home category.
Other than focusing on merchandising, Target has accelerated the pace of its store remodelings and its new small-format store openings. These stores continue to drive higher traffic and productivity. In the first quarter, Target remodeled 53 stores, and it plans to remodel 300 stores this year. The retailer has also opened seven new small-format stores so far this year.
Margins could see gradual improvement
Target's profit margins showed gradual improvement in the last quarter. Its gross margin stayed weak, but its rate of decline moderated sequentially. Moreover, the retailer's operating margin expanded, which is encouraging given the pressure on its margins from competitive pricing and higher digital fulfillment costs.
We expect Target's margins to mark gradual improvement supported by higher comps and cost savings. Lower per-unit digit fulfillment costs and an improved digital mix should also support its margins. However, in the near term, its gross margin could remain subdued, reflecting higher digital fulfillment costs.
Article continues below advertisement
Earnings to grow at a double-digit rate
Target's bottom line has registered stellar growth in the past several quarters, and we expect the trend to continue in 2019. Continued growth in comps and improved operating margins are expected to drive its earnings in the coming quarter. Moreover, a lower effective tax rate is likely to support its bottom line. Share repurchases are also expected to cushion its earnings.
Target's management expects its 2019 adjusted EPS to be $5.75–$6.05, which implies a YoY (year-over-year) rise of 7%–12%. Wall Street expects Target to post adjusted EPS of $5.93, a YoY rise of ~10%.
Valuation still within reach
Target stock is trading at a discount to its peers despite its performing on par with—or even better than—its competitors. Historically, Target stock has traded at a lower valuation multiple than Walmart and Costco stocks.
Target stock is trading at a forward PE multiple of 14.7x, ~55% lower than Costco's forward PE multiple of 32.4x. Moreover, TGT is trading at a discount of 36% to Walmart's forward PE multiple of 23.1x.
Article continues below advertisement
Target's bottom line is expected to mark double-digit growth in 2019. Its bottom line is likely to mark mid- to high-single-digit growth in 2020. In comparison, Walmart's EPS growth rate is expected to stay lower than Target's. Costco's EPS growth rate is expected to moderate in the coming quarters.
Target boosts shareholder returns
On June 13, Target announced a 3.1% increase in its quarterly dividend from $0.64 to $0.66, marking the 48th year in a row during which it has increased its dividend. Target has a strong history of rewarding shareholders through dividends and share buybacks. The company returned ~$2.1 billion to its shareholders in the form of share repurchases in 2018. Moreover, it repaid $1.3 billion to its shareholders in the form of dividends. In the first quarter of 2019, Target repurchased shares worth $277 million.
Target stock currently offers a dividend yield of 3.0%, higher than Walmart's and Costco's current dividend yields of 1.9% and 1.0%, respectively.