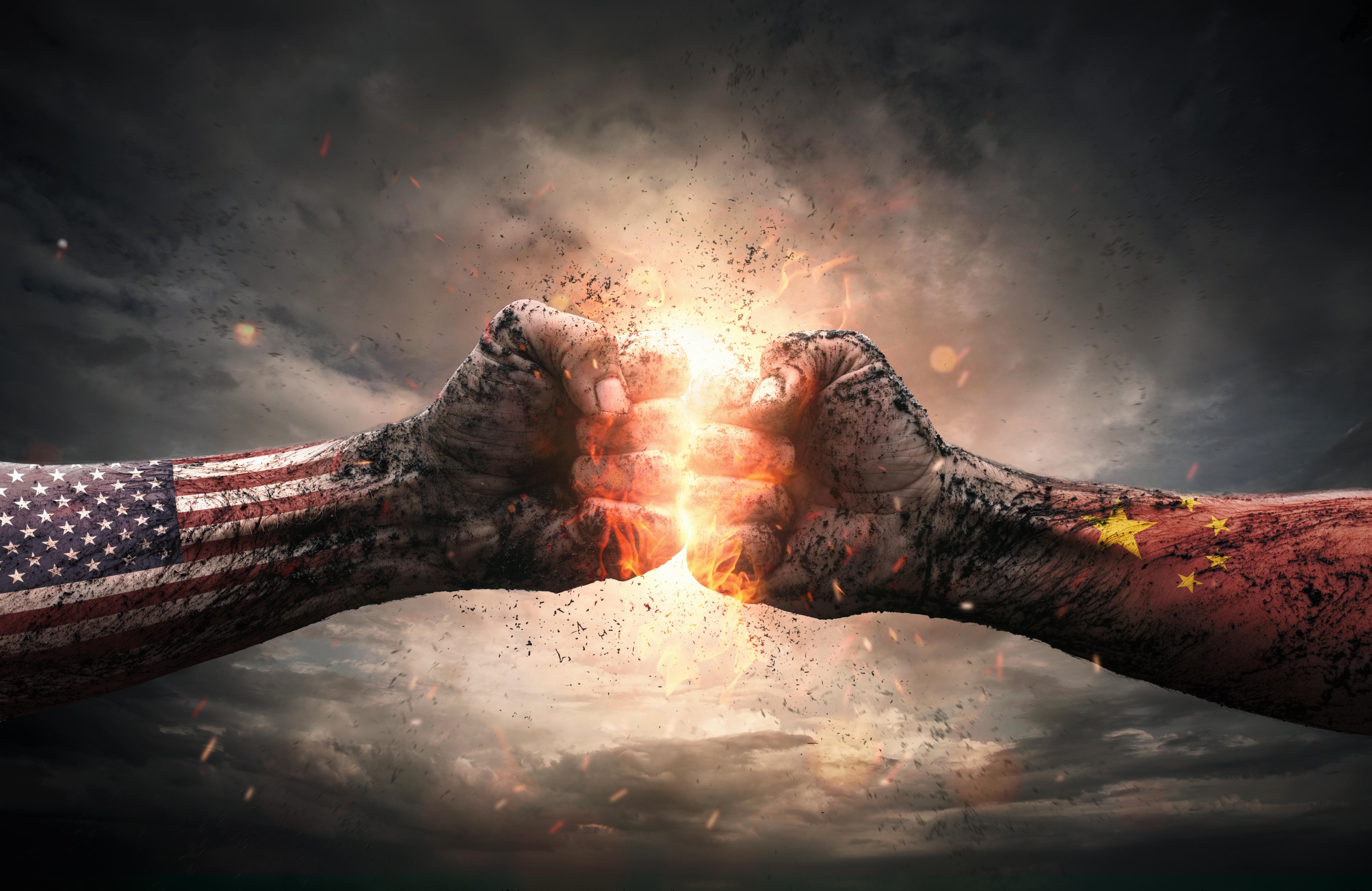 Economist Warns of Cold Tech War
<p>The trade war between China and the United States continues to impact markets.</p>
BNP Paribas expects a cold tech war
The trade war between economic giants China and the United States continues to impact markets. President Donald Trump imposed the first round of tariffs 15 months back. The trade war has since escalated with the US banning China's telecom giant Huawei over charges of espionage. The US partially lifted the Huawei ban, and the trade war might come to a standstill with an interim deal. However, according to BNP Paribas senior economist Chi Lo, this negotiation will lead to a "cold tech war." Lo stated, "We're likely to get a temporary agreement in the coming months."
Article continues below advertisement
Article continues below advertisement
Negotiations between the two countries will set the ball rolling to tackle inherent issues such as national security and other technological threats, as mentioned in the above report. While the trade war impact will fade over time, Lo expects its after-effects to weigh on the global economy, especially in the technology sector. This may very well start with the 5G race where Huawei is a major player.
Huawei has claimed to be far ahead of the competition in developing 5G technology. Recently, US economic advisor Larry Kudlow insisted that the US is ahead of China in 5G and claimed it would lead the next telecom revolution. Huawei led the telecom equipment market at the end of 2018. European companies such as Nokia (NOK) and Ericsson (ERIC) are the two other major players.
The US has asked other countries to shun Huawei networks due to security concerns. Huawei has repeatedly denied the validity of the concerns. Will the trade war escalation start a global tech war?
Article continues below advertisement
China building a domestic semiconductor industry
Several US-based semiconductor companies such as Micron (MU), Applied Materials (AMAT), and NVIDIA (NVDA) have significant exposure to China. This is likely to reduce going forward as China is now heavily investing in building its domestic semiconductor industry. China recently closed a 200 billion yuan (or $29 billion) "Big Fund" to invest in chip development. This move should reduce dependency on US-based companies.
Last year China's ZTE almost collapsed "when the US cut off the supply of American technology to the company, citing violations of a previous agreement that censured the firm for breaching sanctions against trade with Iran." A robust domestic tech industry will limit such incidences going forward.
According to this report, China is already a leading manufacturer for smartphones, personal computers, and smart televisions. However, it still has to source chips from international markets. The first Big Fund in China was launched back in 2014 when a pool of investors raised 138.7 billion yuan. US-based chip stocks lost significant value when they were forced to stop selling chips to Huawei. You can only imagine the carnage once China's semiconductor industry is up and running.
China's semiconductor industry will most likely be successful. It has been a manufacturing powerhouse for a few decades now and has set its eyes on tech. The global semiconductor market is in for a huge disruption.