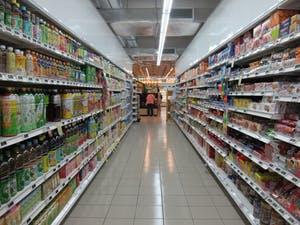 How JD.com Is Looking to Diversify Revenue
Physical stores
While e-commerce remains JD.com's (JD) primary business segment, the company is looking to diversify its revenue streams. JD.com is targeting verticals like logistics to drive revenue growth. Though it's a low margin business, JD.com is optimistic about gaining rapid traction in this space. In the first quarter, JD.com's Logistics and Services revenue rose 91% year-over-year.
JD.com is also investing heavily in opening physical retail stores. Back in 2017, JD.com CEO Liu Qiangdong had also announced that the company would open a million convenience stores by 2022.
It's now looking to triple the number of small stores to 15,000 and will later invest in building large scale stores with a bigger footprint. China is set to displace the United States as the biggest retail market by the end of 2019, so this might not seem like a bad idea.
However, is retail a good option when consumers will eventually shift to online purchases? Opening physical retail stores requires a great deal of capital, which will again hamper the company's bottom line.
Article continues below advertisement
Article continues below advertisement
International expansion
JD.com has entered emerging markets in South East Asia including Vietnam, Indonesia, and Thailand. A partnership with Walmart (WMT) might bear fruit and will give the company access to the US market as well.
Last June, Google (GOOGL) pumped $550 million into JD.com as it expects the latter to take advantage of China's growing market.