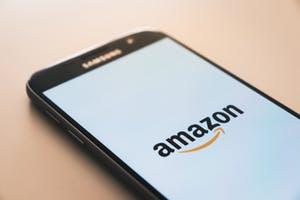 How Does Amazon Prime Compare to Netflix?
Over 26 million domestic subscribers
Netflix (NFLX) was one of the first players in the online streaming space. Netflix launched its streaming platform back in 2007 and now has over 150 million subscribers worldwide.
Tech heavyweight Amazon (AMZN) entered the video streaming market a few years ago and has created a significant subscriber base since then. According to a Statista report, Amazon Prime Video had 26 million subscribers in the US at the end of 2017, and this number has now reached 40 million.
Amazon's subscription streaming service is known as Prime Video, and Prime members can access proprietary content and other licensed shows. Amazon Prime's worldwide subscribers now are over 75 million and could reach 100 million by the end of 2020, according to BMO Capital.
BMO Capital Markets has forecast Amazon Prime Video sales to reach $1.7 billion in 2019, up from $700 million in 2018. Global sales might more than double to $3.6 billion in 2020.
Article continues below advertisement
Article continues below advertisement
Amazon and Netflix struggling to gain market share in India
India remains a major market for video streaming companies. With a population of 1.3 billion, India provides a huge market opportunity for these companies. Netflix and Amazon Prime are both eyeing a piece of the pie in the country. The two streaming giants have created several local shows to target Indian audiences.
Netflix's Sacred Games and Amazon's Mirzapur have been well received by Indian audiences. However, the services have to contend with Hotstar, India's premier streaming platform.
The top five metropolitan cities in India account for over 50.0% of India's total subscriber base. Hotstar is the market leader in India, as it owns the online rights for Cricket, the most popular sport in the country. Hotstar also has several content partnerships and has the rights to hit shows such as Game of Thrones, Modern Family, Friends, and The Big Bang Theory.
Hotstar is comparatively cheap. An annual subscription is ~$15 per year, or $3 per month. Amazon Prime has also kept its price point low at $1.7 per month.