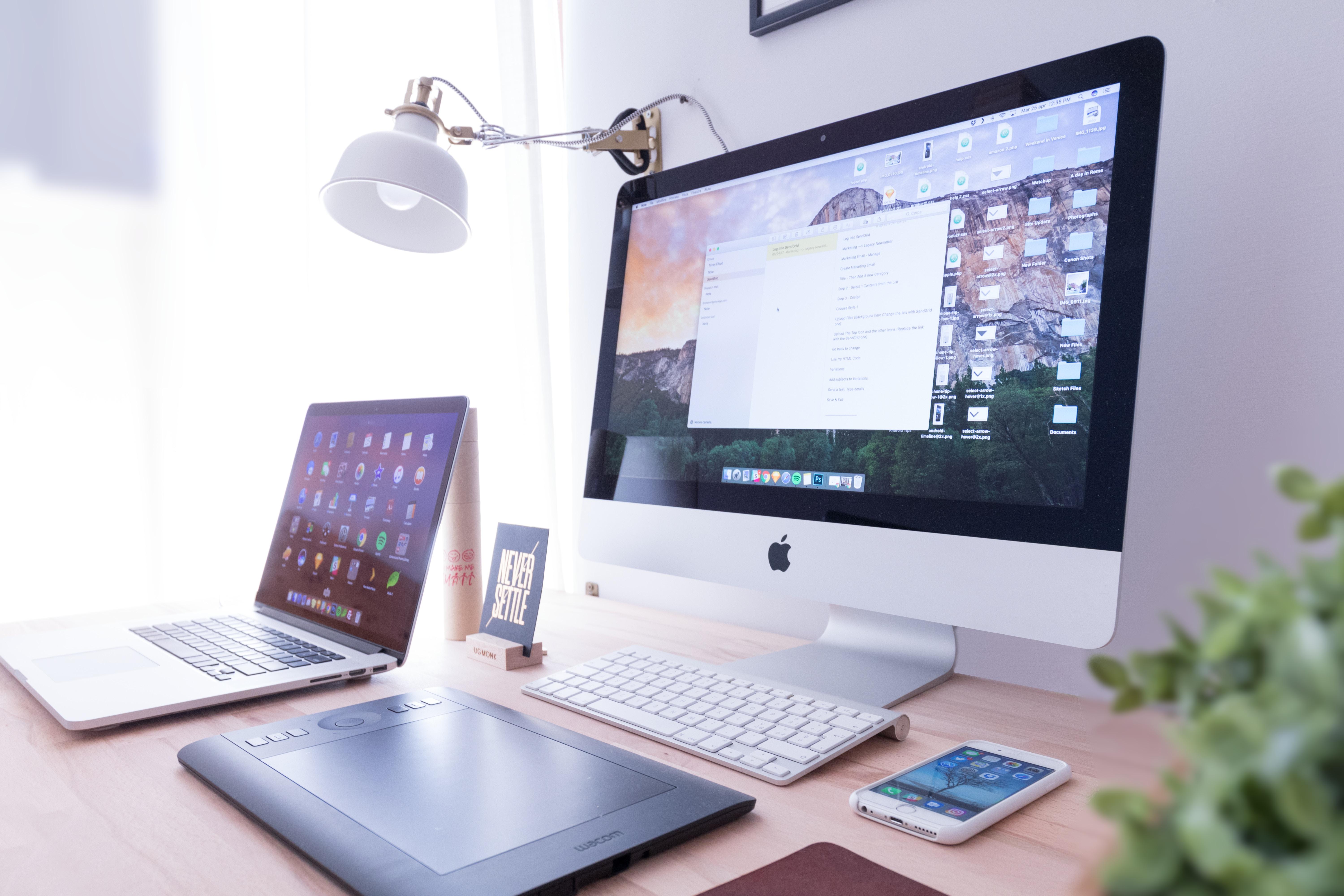 Apple's macOS Catalina Can Turn Your Mac into a Touchscreen
Apple
Last week, Apple (AAPL) announced its latest desktop operating system version 10.15, macOS Catalina, during its 2019 Worldwide Developers Conference. While the company has already released the beta version of macOS Catalina, the final version is expected to be available this fall. Though macOS Catalina brings many small upgrades over its predecessor, macOS Mojave, let's take a look at one of the most interesting features it has to offer.
Article continues below advertisement
Article continues below advertisement
Sidecar in macOS Catalina
If you're an artist, a graphic designer, a photographer, or anyone who misses a touchscreen on your Mac, then Sidecar is certainly going to make your life a lot easier. With macOS Catalina's Sidecar feature, you'll be able to use your iPad as an extended secondary display of your Mac, or you can simply choose to mirror your Mac's computer screen on the iPad for greater functionality.
The key advantage of the Sidecar feature is that it allows you to use the iPad's touchscreen on Apple's latest fully functional desktop operating system. You can enhance the touchscreen functionality by using Apple Pencil for drawing, sketching, editing photographs, marking up PDFs, or writing notes, among other things.
Wireless connection
Another great thing about the Sidecar feature is that you can connect your iPad to your Mac computer wirelessly without necessarily needing a cable to connect the two.
Using macOS Catalina's Sidecar feature, you'll be able to use your iPad's multitouch gestures on the Mac, and if you're running an app that has Touch Bar support, you can use the feature to show the Touch Bar controls at the bottom of your iPad display to control the Mac.
How could this release help Apple?
The Sidecar feature could make Apple's Macintosh computers more useful and appealing to artists, graphic designers, photographers, and business users, as they'll be able to use the Apple Pencil on the Mac with the macOS Catalina upgrade.