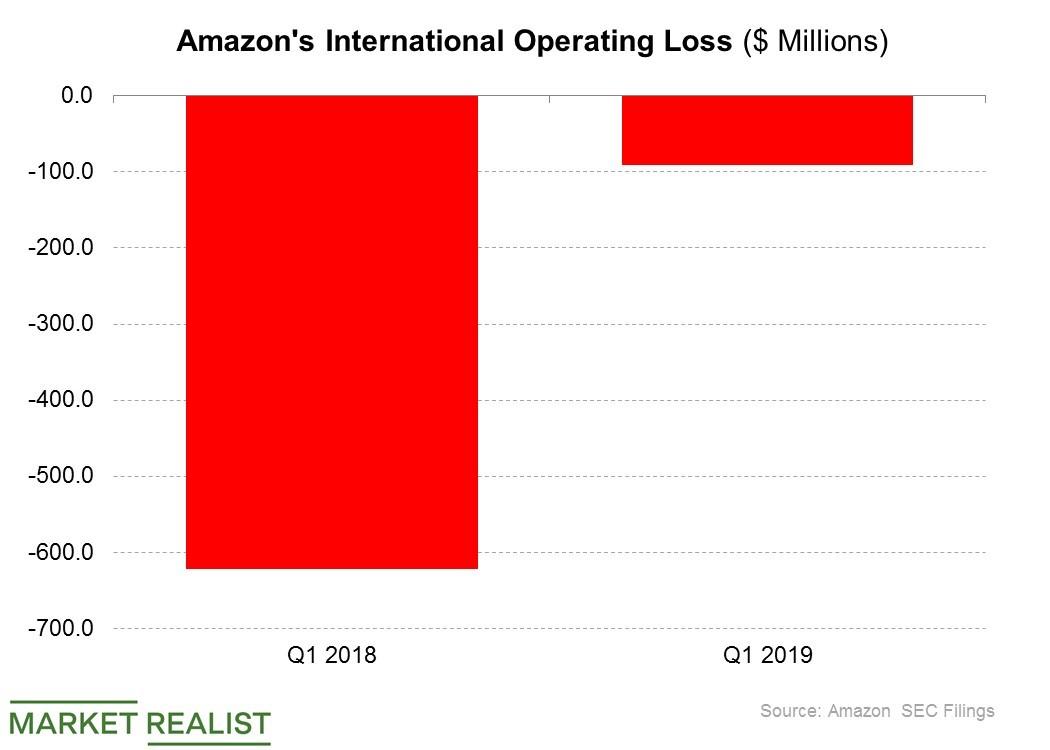 How Amazon Wants to Make Its India Business More Profitable
Amazon pushing for larger product bundles
Amazon (AMZN) is asking some of its sellers in India to expand the packages of the items they list for sale on its marketplace in the country, according to a report by the Times of India newspaper. Amazon wants the sellers to bundle small ticket items to volumes that can be sold to customers for a minimum of 200 rupees a pack. Amazon merchants in India could previously sell product bundles that start from 100 rupees.
Article continues below advertisement
Article continues below advertisement
A cost-cutting avenue
In pushing for larger product bundles, Amazon is trying to boost its sales volume and lower the costs of delivering everyday consumables. Lowering delivery costs could in turn help lift Amazon's profit margins. Amazon's international retail business, comprising of the India operations, has been posting losses. In the first quarter, for instance, Amazon suffered an operating loss of $90 million in its international retail business. But the loss narrowed sharply from $622 million a year earlier.
Amazon's Q1 profit more than doubles
Overall, Amazon made a profit of $3.6 billion in the first quarter, which more than doubled from a year earlier. Alibaba (BABA), JD.com (JD), and eBay (EBAY) posted profits of $3.8 billion, $1.1 million, and $521 million in the first quarter, respectively. Shopify (SHOP) and Groupon (GRPN) suffered losses of $24.2 million and $42.5 million in the first quarter, respectively.
In the United States, Bloomberg reported recently that Amazon is planning to stop sourcing products that it sells itself from small suppliers, also as a way to cut costs and boost profits.