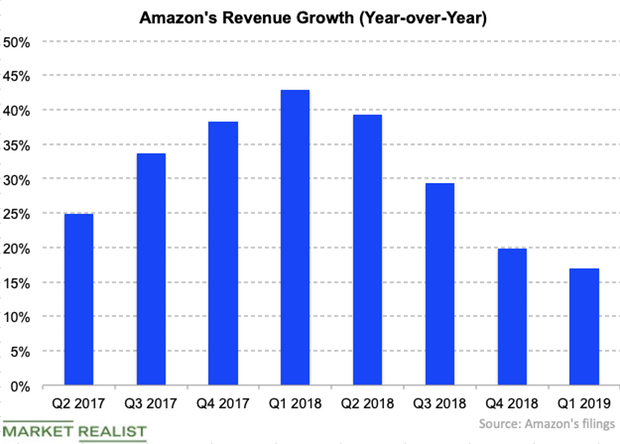 Amazon's Fire TV Has More Than 34 Million Active Users
Amazon's Fire TV continues to grow users
Earlier this year, Amazon (AMZN) said that at it had over 30 million Fire TV users. Jennifer Prenner, Fire TV's head of global marketing, growth, and engagement, confirmed in a panel on a Pay TV show last week that Fire TV has over 34 million active users globally.
Amazon has been doubling down on the hardware front. Amazon plans to make its digital assistant, Alexa, present across its hardware and across some third-party devices.
Article continues below advertisement
Fire TV's popularity
Amazon's rival in the streaming device segment, Roku (ROKU) had 29.1 million active users at the end of the first quarter. Amazon has the lead over Roku. However, there might be some discrepancies over how the companies measure their respective "active users."
While Roku mainly operates in the United States, Amazon has a global footprint. Roku is generating most of its revenues through ads and licensing.
According to Amazon, Fire TV is the most popular streaming device in the United States, Japan, India, Germany, and the United Kingdom.
Amazon's revenue growth has been slowing down over the past several quarters, as the above graph shows. Amazon has been investing in other businesses to reduce its dependence on its core business. Amazon's cloud and ad businesses have been surging.