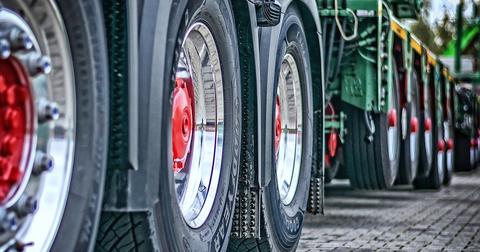 GE Transportation-Wabtec Deal to Close on February 25
By Anirudha Bhagat

Updated
Spin-merger deal
The year-long pending merger of General Electric's (GE) Transportation business unit with Wabtec is finally set to complete on February 25. The company announced the closure date on Monday evening. Apart from this, the industrial conglomerate revealed setting February 14 as the record date for the spin-off of the unit and named it "Transportation Systems Holdings."
GE and Wabtec entered a spin-merger deal on May 21, 2018, wherein the former agreed to spin off its Transportation unit and merge with the latter. According to this agreement, GE and its shareholders would have a majority stake in the combined company. However, on January 25, 2019, the two companies revised the terms of the deal, making Wabtec the majority stakeholder.
Article continues below advertisement
According to the new agreement, GE will receive common stock and non-convertible preferred shares, which together represent a 24.9% economic interest in the combined company. Moreover, GE shareholders will directly own 24.3% in the combined company. Wabtec will retain the remaining 50.8% in the combined company.
According to the 2018 agreement, GE would have received $2.9 billion in cash and a 9.9% stake in the new entity. Further, GE's shareholders would have been entitled to a 40.2% stake.
The revised terms of the deal are believed to fetch more cash for GE. According to the revised contract, GE's stake in the combined company is worth $3.4 billion, which is higher than the previous agreement of $2.9 billion.
Why GE opted for this spin-merger
The spin-merger transaction of its Transportation unit is a part of GE's ongoing restructuring initiative to optimize its business, strengthen the balance sheet, and shore up its cash position. GE's Transportation business unit manufactures marine diesel engines, trains, and mining equipment.
For the past few years, the Transportation segment has been registering declining revenues and margins due to intense competition from regional and local players and train budgetary cuts in several global economies. In 2013, the division's revenues and operating profit were $5.9 billion and $1.2 billion, respectively. In 2017, revenues and operating income came down to $4.1 billion and $824 million, respectively.
To get exposure in GE, one can invest in the Industrial Select Sector SPDR Fund (XLI), which has allocated 3.4% of its funds in the stock. XLI also has 16.3% exposure to industrial conglomerates including Honeywell International (HON), 3M (MMM), and United Technologies (UTX). Honeywell, 3M, and United Technologies have weights of 5%, 5.4%, and 4.5%, respectively, in XLI.