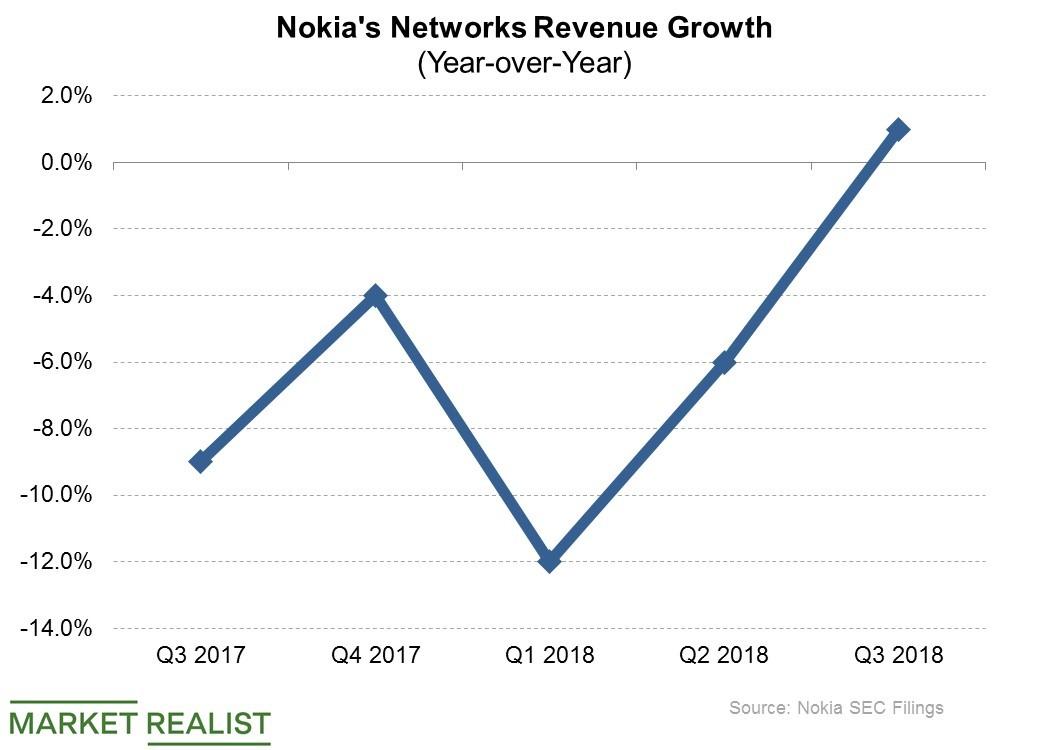 Nokia Wins More Business from Telenor
Telenor selects Nokia for Scandinavian market solutions
Nokia (NOK) has picked up more business from Telenor (TELNY), a Norwegian multinational telecommunications operator with headquarters in Oslo. Under the latest agreement, Telenor has selected Nokia to supply it with cloud-related solutions for its mobile network operations in Scandinavian markets, namely Denmark, Norway, and Sweden.
The agreement calls for Nokia to provide program management, offer operational support services, and facilitate the onboarding of virtual network functions. Telenor is banking on the agreement with Nokia to enhance the performance and reliability of its network as it prepares for the introduction of 5G technology.
Article continues below advertisement
Article continues below advertisement
Nokia successfully delivered in Asian markets
The latest agreement follows Nokia's earlier successful delivery of cloud-based solutions for Telenor's operations in the Asian markets of Thailand, Malaysia, Myanmar, Bangladesh, and Pakistan.
In Telenor, Nokia is courting another potentially large 5G customer. Nokia is also in the race to supply other operators in Europe, America, and Asia with 5G network equipment. In America, for instance, AT&T (T) has selected it alongside Samsung (SSNLF) and Ericsson to supply equipment and technology for its 5G network buildout.
AT&T began offering 5G services in a dozen cities in the United States in keeping with its rival Verizon (VZ), which launched 5G services in four cities in October.
Nokia's network revenue rose 1.0%
Telecommunications equipment makers Nokia and Ericsson (ERIC) are betting on 5G network deployments to expand the market for their network equipment. Nokia's network revenue rose 1.0% to $5.6 billion in the third quarter, reversing a long falling trend.