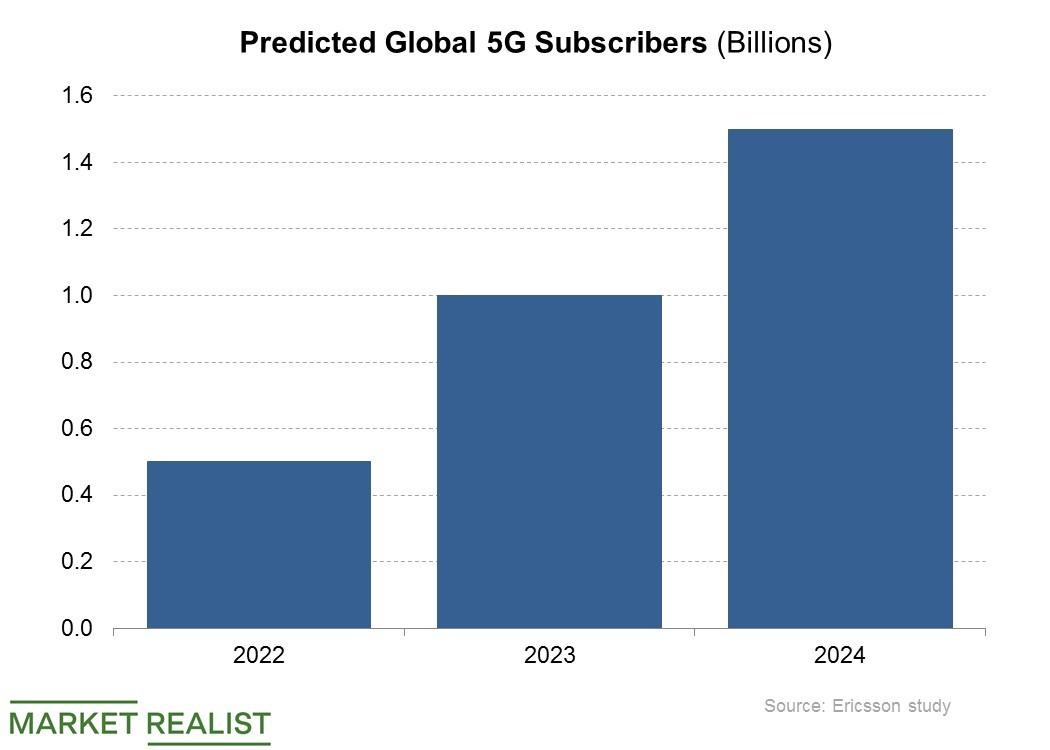 Ericsson and Panasonic Partner on 5G
Inflight connectivity
Ericsson (ERIC) and Panasonic have agreed to collaborate on exploring new 5G use cases. In addition to exploring 5G opportunities together, Panasonic is also using Ericsson technology for its inflight data, voice, and text service. Through its AeroMobile subsidiary, Panasonic provides connectivity for airlines and passengers on board aircraft. It has partnered with more than 20 global commercial airlines for its onboard connectivity service. The technology that Ericsson is providing for Panasonic's inflight connectivity service is 5G-ready.
Article continues below advertisement
Article continues below advertisement
Ericsson chasing 5G contracts
The collaboration with Panasonic comes as Ericsson looks to the arrival of 5G connectivity to broaden its revenue opportunities. Last year, Ericsson inked a $3.5 billion 5G-related deal with T-Mobile (TMUS), one of the American network operators preparing to start offering 5G services this year. T-Mobile is seeking to merge with its rival Sprint (S), and the two have committed to invest as much as $40 billion on network developments if allowed to combine.
In addition to T-Mobile, Ericsson is also in line to supply the 5G projects being undertaken by Verizon (VZ) and AT&T (T), two of the largest operators in the United States. Verizon and AT&T began offering 5G services in pockets in the United States toward the end of 2018 and are expected to expand their 5G deployment this year.
1.5 billion 5G subscribers by 2024
According to an Ericsson study released late last year, there is strong consumer interest in 5G connectivity that there may be as many as 1.5 billion 5G subscribers by the end of 2024.