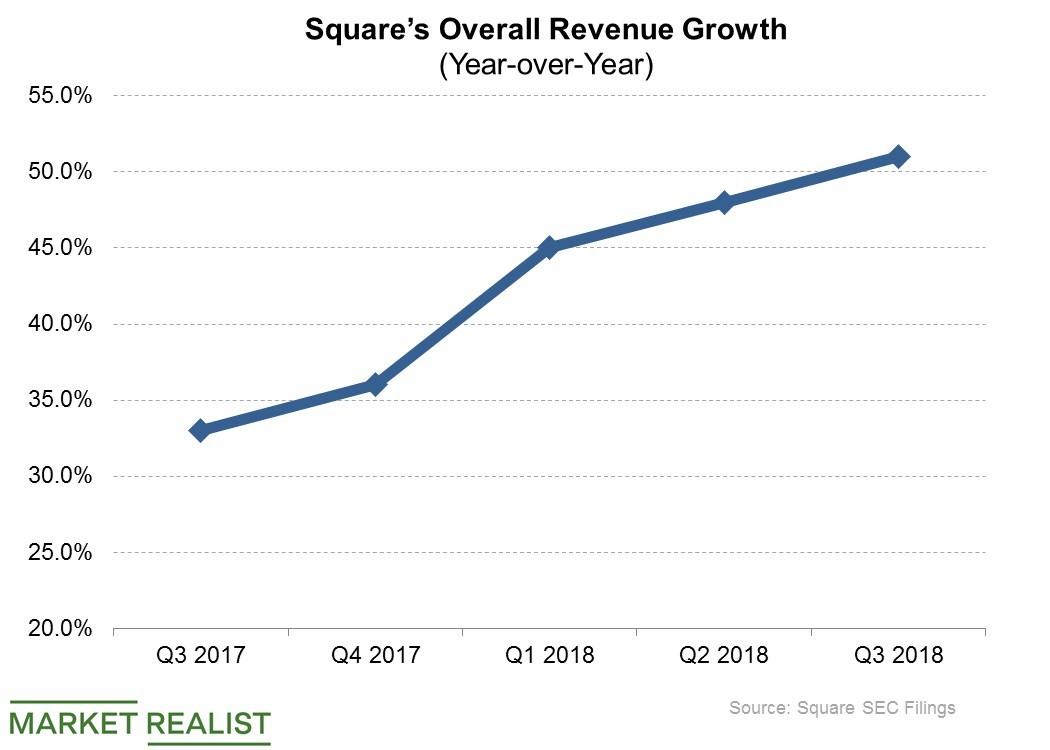 Square: Where Is Weebly's Mark?
By Neha Gupta

Nov. 26 2018, Updated 10:30 a.m. ET
Fastest top line growth in years
Square (SQ) acquired website and online store builder Weebly for ~$365 million earlier this year. The third quarter marked the first full quarter of Weebly existing under Square's ownership.
Weebly made its mark on Square's performance in the third quarter. Although Square didn't break out its Weebly revenue as a separate item, the company reported that Weebly and Zesty, the other business it acquired recently, had added more than $25 million to its top line in the period.
The boost from Weebly and Zesty resulted in Square reporting its fastest company-wide revenue growth in over two years. Square's third-quarter revenue rose 51% YoY (year-over-year). The last time Square hit that level of top line growth was in the first quarter of 2016.
Article continues below advertisement
Over 625,000 paid subscribers
Weebly has millions of customers across the world. Its customer base consists of more than 625,000 paid subscribers, who pay ongoing fees that start at $8 per month. About 40% of Weebly's premium subscribers are outside the United States, and Square has said that this will help it accelerate its global expansion. Square is currently available in five countries. In comparison, PayPal (PYPL) and Amazon (AMZN) operate in more than 200 countries each.
Square is planning to sell its range of software, services, and hardware products to Weebly's customers.
Weebly's peers reported growth