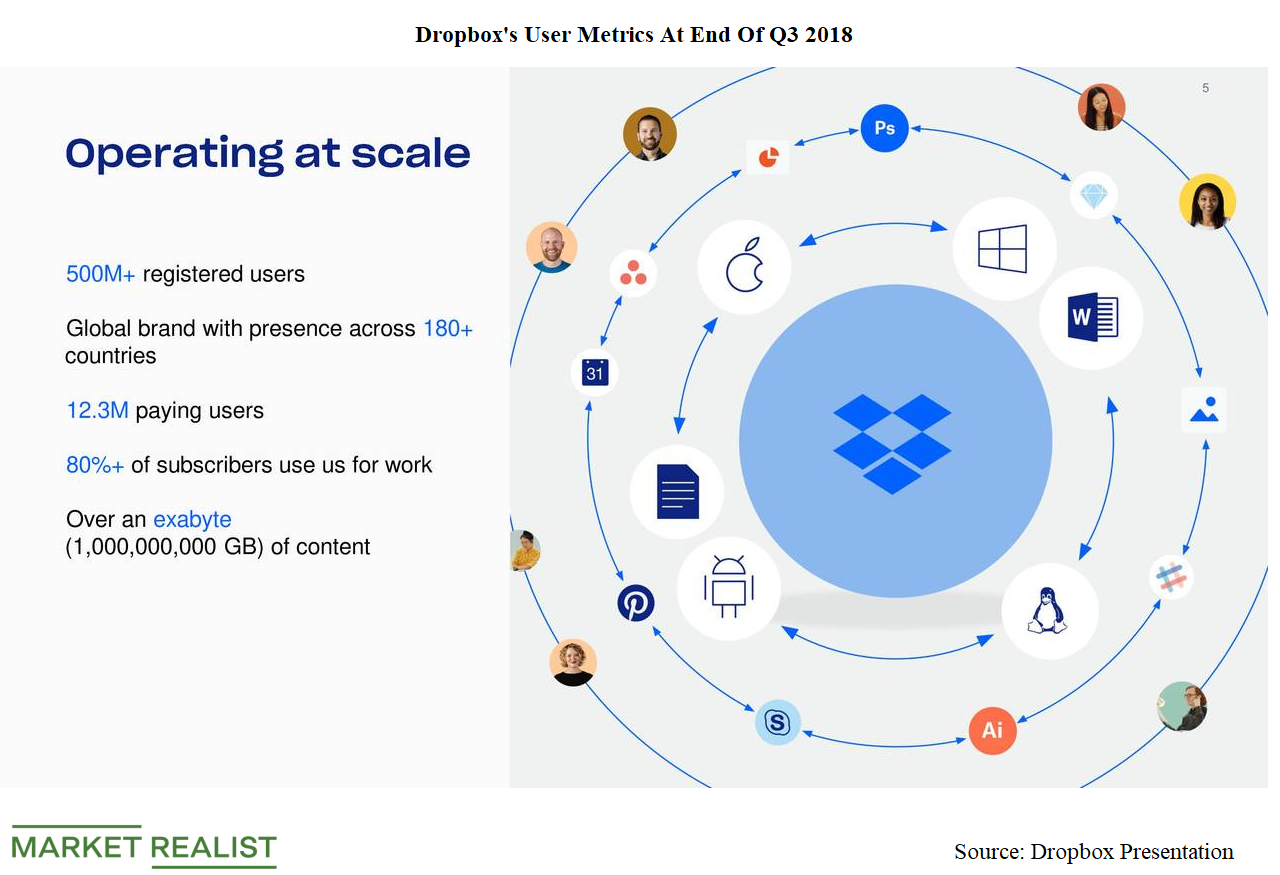 How Do Dropbox's Key Metrics Look at the End of Q3?
Revenue and ARPU expansion
In the previous article, we saw that Dropbox (DBX) increased revenue by 26% YoY to $360.3 million in the third quarter of 2018. This growth was driven by a rise in paying users and ARPU (average revenue per user) expansion.
Dropbox's ARPU in the third quarter rose 6% YoY from $112.05 to $118.60. The ARPU growth was driven by strong adoption of its premium professional and advanced plans by new paying users. Dropbox also experienced tailwinds from customers opting to remain in the company's advanced plan even after the expiration of the "grandfathering period."
Article continues below advertisement
During the company's third-quarter earnings call, company CFO Ajay Vashee stated, "Our continued growth in ARPU reflects our strategy to methodically convert our highest value users to drive sustainable monetization and retention. In addition to driving higher value conversions, we are also focused on expanding our existing teams."
Over 500 million registered users
At the end of the third quarter, Dropbox had over 500 million registered users with over an exabyte of data. This large user base has resulted in millions of HTTP requests and terabits of network traffic. Dropbox has built an extensive network of points to support this traffic. These network expansions will enable customers to access fast and reliable bandwidth, leading to improved performance and reliability.
Dropbox had over 12 million paying users at the end of the third quarter.