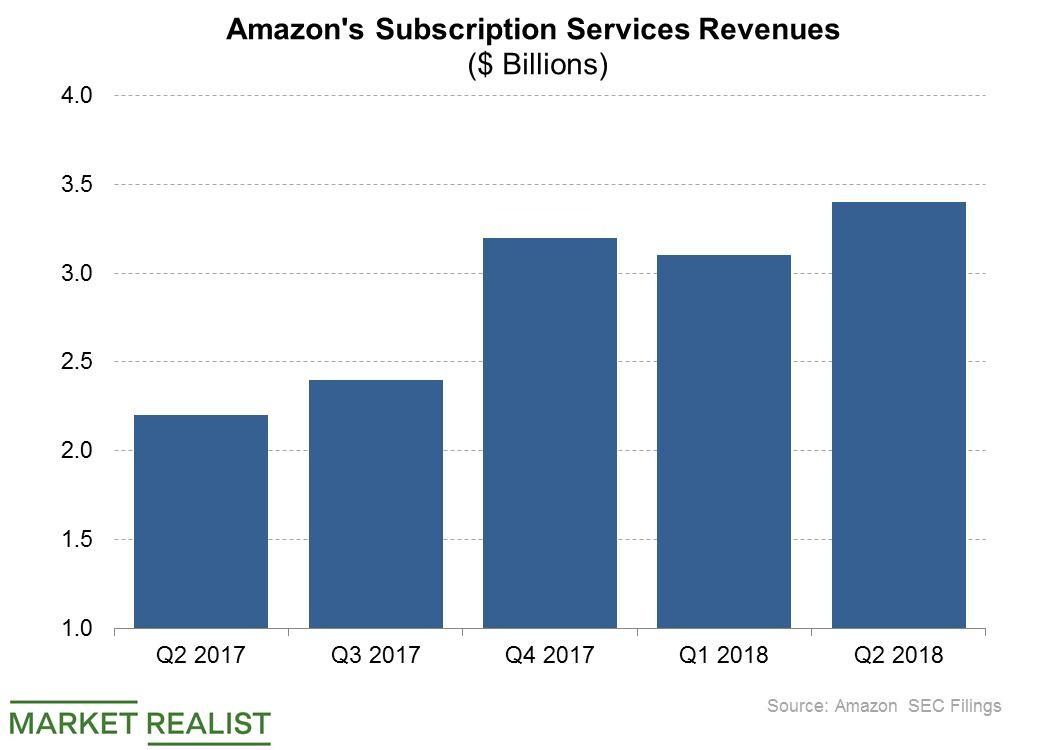 Where Amazon 4-star Fits in with Amazon's Strategy
By Neha Gupta

Oct. 16 2018, Updated 7:30 a.m. ET
Amazon opens a general store in New York
Toward the end of September, Amazon (AMZN) opened a new store called Amazon 4-star in a New York City neighborhood. The general store stocks an array of goods, including toys and kitchen appliances. It's dedicated to selling highly rated items, meaning items that Amazon's online shoppers have rated four stars and above.
The opening of Amazon 4-star represents another step in Amazon's efforts to grow its physical store presence.
Article continues below advertisement
A place to sign up Prime members
Amazon's investments in physical stores have generally been associated with the company's attempts to expand in the grocery business or speed up the delivery of customer orders. For example, customers can buy online and collect their orders at a convenient Whole Foods store.
But the 4-star that opened recently seems to be going beyond the expansion of Amazon's physical store presence in creating a place to sign up Prime members. Customers who visit the 4-star store can sign up for a Prime membership on the spot. Amazon has attracted more than 100 million Prime members globally.
Subscription revenue rose 57% to $3.4 billion
A Prime membership subscription costs $119 per year and provides a range of benefits from discounts on goods bought from Amazon's website and stores to digital entertainment. The Prime program is a key source of recurring revenue for Amazon. Including its Prime membership fee, Amazon made $3.4 billion in subscription revenue in the second quarter, up 57% from a year earlier. The rise helped lift the company's total revenue 39.3% YoY (year-over-year) to $52.9 billion in the second quarter.
Shopify (SHOP), Etsy (ETSY), and eBay (EBAY) grew their second-quarter revenues 61.5%, 30.2%, and 9.1% YoY, respectively. Revenue fell 6.8% YoY at Groupon (GRPN) in the second quarter.