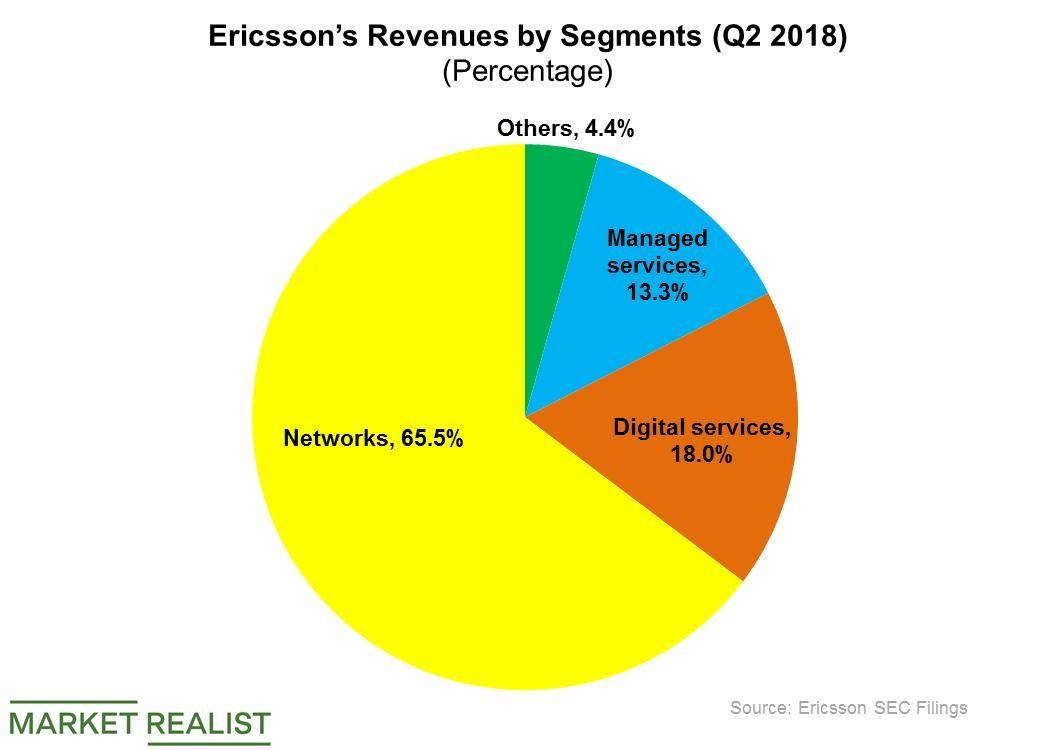 Why Ericsson Is Acquiring CENX
Strengthening position as a managed services leader
Ericsson (ERIC) is acquiring CENX as part of its program to bolster its network automation capabilities as 5G network deployment gets underway. In the United States, Verizon (VZ) is close to activating 5G services in four cities. AT&T (T) is racing to launch 5G services in up to a dozen cities later in the year.
CENX, which is headquartered in New Jersey, is a specialist in cloud service assurance and automation. Ericsson is betting on the acquisition of CENX to cement its position as a leader in operations support systems and managed services markets.
Article continues below advertisement
Significant revenue growth at CENX
The solutions that CENX offers are crucial for 5G use cases. The acquisition of the business has the potential to help Ericsson capture a larger share of network operators' 5G expenditures.
Ericsson has held a small stake in CENX since 2012, and the latest deal allows it to take full ownership of the business. Although it's not disclosing how much it's paying for the acquisition, Ericsson said that CENX achieved significant revenue growth in 2017. Ericsson didn't disclose the extent of CENX's revenue growth.
Ericsson chasing a $257.8 billion opportunity
Ericsson (ERIC) generated ~$730.0 million in managed services revenues in the second quarter. The segment comprised 13.0% of the company's overall revenues in the quarter. The global managed services market was valued at $152.5 billion in 2017 and is on track to grow to $257.8 billion by 2022, according to MarketsandMarkets.
Other prominent companies vying for managed services dollars with Ericsson are IBM (IBM) and Cisco Systems (CSCO). IBM's second-quarter revenues rose 3.7% YoY (year-over-year). Cisco Systems reported revenue growth of 5.9% YoY in its fiscal fourth quarter, which ended in July.