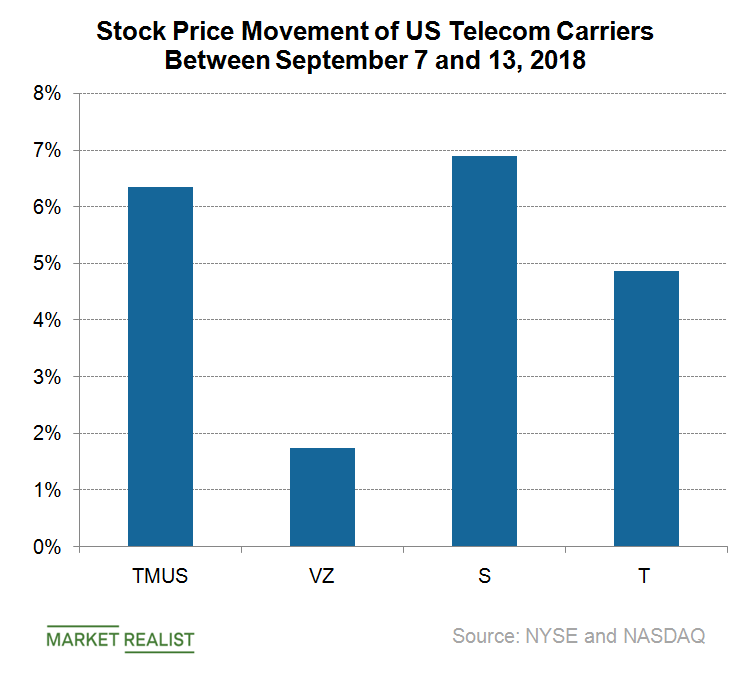 What Preorders Say about Apple's iPhone Sales
Preorders for Apple's iPhone XS Max
Although Apple's (AAPL) new flagship iPhone models were slated to hit the market on September 21, the preorders for the iPhone XS Max and iPhone XS models started on September 15. Within 30 minutes of the preorder opening, the iPhone XS Max—priced between $1,099 and $1,499—was sold out.
The shipping estimate for the iPhone XS Max slipped from September 21 to October 12. These preorders were on the websites of telecom carriers T-Mobile (TMUS), AT&T (T), Verizon (VZ), and Sprint (S), which offer iPhone upgrade programs. The enthusiasm surrounding the new iPhones saw the four carriers' stock prices rise between September 7 and September 13.
However, some variants of the iPhone XS Max would still be available at retail stores on the September 21 launch date. They weren't sold out because retail stores required customers to pay in full for these iPhones.
Article continues below advertisement
Preorders for iPhone XS and XR
The high demand for the iPhone XS Max doesn't come as a surprise, as it's Apple's new flagship model. However, the iPhone XS wasn't sold out in preorders, indicating slightly lower demand for this model.
Apple shifted the preorder date of its base version iPhone XR—priced between $749 and $899—to October 19, with the device expected to hit the market on or after October 26. This release date is more than a month from the launch of its premium brands.
Impact on iPhone sales
Some analysts believe that the late launch of the budget iPhone XR wouldn't discourage consumers from buying this product, as its price point a significant $200 lower than premium version. Canalys senior analyst Ben Stanton believes that some customers who can't wait for a month would end up buying the premium version iPhone, which would work in Apple's favor.
The premium phones raise concerns among Apple suppliers who depend on iPhone shipment volumes for their earnings. We'll look into this topic in the next article.
Check out all the data we have added to our quote pages. Now you can get a valuation snapshot, earnings and revenue estimates, and historical data as well as dividend info. Take a look!