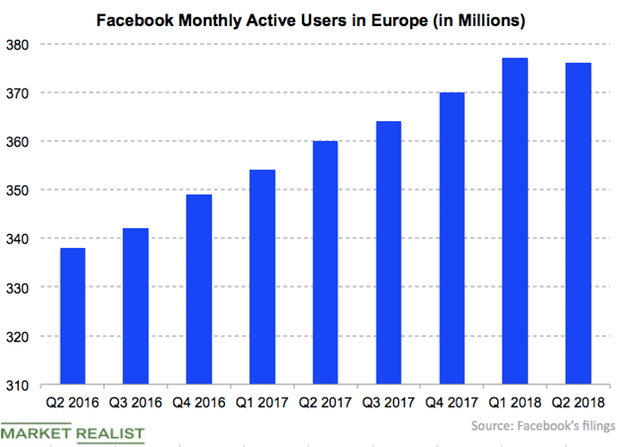 European Union Wants Facebook to Spell Out Its Terms Better
Facebook could face sanctions if it doesn't change its terms by year-end
The European Commission is putting more pressure on Facebook (FB) to make additional changes to its terms of service. It wants the social media giant to spell out to its users how their data are being used before the end of the year in order to bring them in line with EU rules.
Facebook updated its terms of service earlier this year, but according to Věra Jourová, the European Commissioner for Justice, Consumers and Gender Equality, Facebook is still opaque in terms of how it monetizes user data. Facebook could face sanctions in several countries if it doesn't make its terms of service more transparent.
Article continues below advertisement
The EU has been increasing pressure on US tech giants
The European Union wants Facebook to better protect users' rights. In contrast, it's pleased with Airbnb's compliance after the home rental platform adjusted its terms of services as requested.
Alphabet's (GOOG) Google, Facebook, Twitter (TWTR), and Airbnb were told to make changes to their terms to meet EU standards. They were asked to provide users with clear information about how their data were used.
The European Union is getting wary about the amount of user data US technology companies hold. Recently, it opened a preliminary investigation into whether Amazon (AMZN) uses user data to put third-party merchants on its marketplace at a disadvantage.