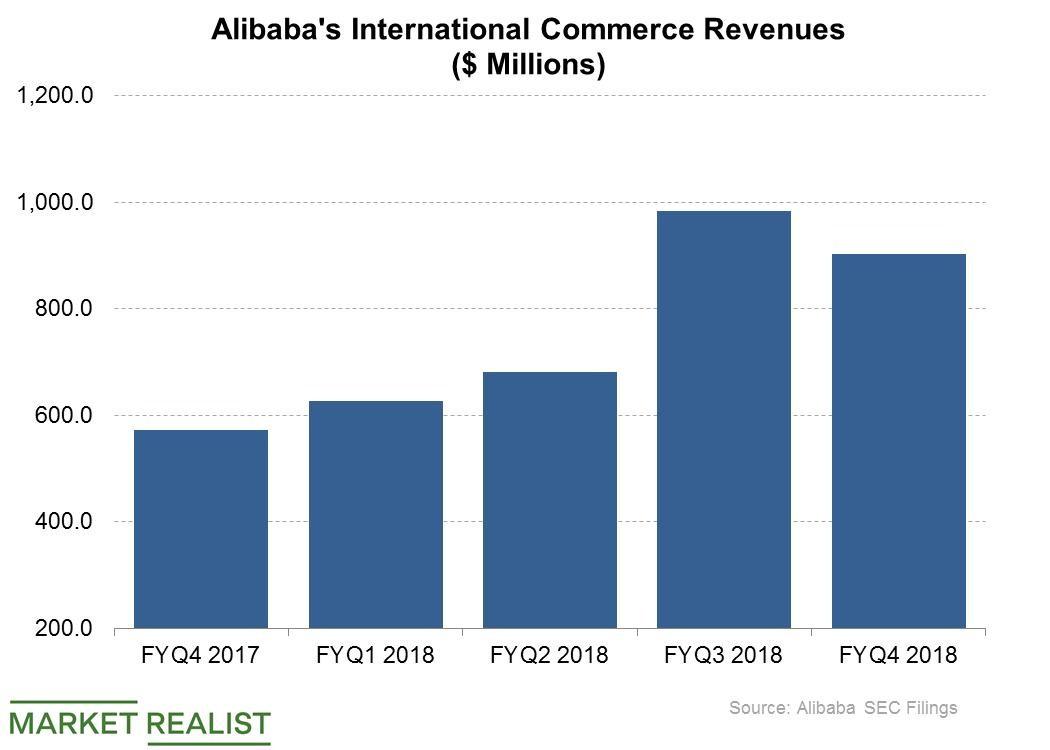 What Did Alibaba See in Trendyol?
Largest Internet deal in Turkey
Alibaba (BABA) recently struck a deal to buy a stake in Turkey-based online marketplace Trendyol. In addition to the Turkish market, Trendyol also serves the Middle East/North Africa region. Although financial details of the deal were not disclosed, a joint statement by Alibaba and Trendyol said it was the largest Internet transaction in Turkey to date.
As part of the investment, Alibaba intends to help Trendyol accelerate its growth. As a result, Trendyol is expected to leverage Alibaba's capabilities in areas such as mobile payments and logistics to fuel its growth. Trendyol already serves more than 2,000 merchants and reaches over 16 million consumers through its marketplace.
Article continues below advertisement
Article continues below advertisement
Only 35% of Turkey's retail sales have moved online
For Alibaba, the partnership with Trendyol gives it an opportunity to capitalize on Turkey's promising e-commerce market, which is being fueled by a young, tech-savvy population. As of now, only 35% of retail sales in Turkey take place online, so the growth opportunity is significant. Online retail sales in Turkey surpassed $9.2 billion last year, growing from about $6.7 billion in the previous year, according to the Turkish Informatics Industry Association.
Global expansion drive
Generally, the investment in Trendyol fits into Alibaba's global expansion program, which has seen the company acquire Southeast Asia's leading e-commerce operator, Lazada, and invest in a variety of strategic companies in places like India, Singapore, and Thailand.
Alibaba's international retail revenue grew 58% year-over-year to around $903 million in fiscal Q4 2018. But Alibaba is far from being the only major e-commerce company working to grow its global presence. Amazon (AMZN), eBay (EBAY), JD.com (JD), and Walmart (WMT) are all making an aggressive global push.