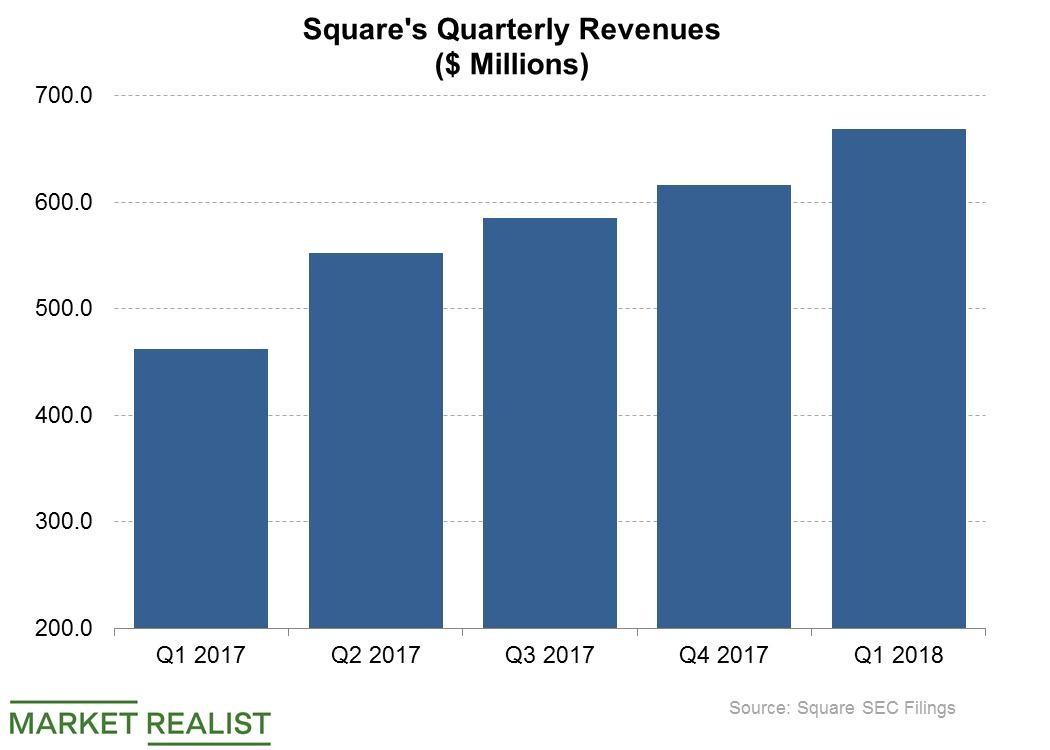 Square: There Is More to the Cash App Than Meets the Eye
Bank account of the future
Square's (SQ) money transfer service Cash App has expanded a great deal since it launched, initially going by the name Square Cash. At the end of 2017, there were more than 7 million monthly active Cash App users. People can also do more now with the app, from withdrawing cash from ATMs to buying and selling bitcoin.
But what we've seen so far about the Cash App may only be the tip of the iceberg. In a recent interview with Quartz, Square's CFO Sarah Friar discussed the future shape of finance and went on to say that Square is effectively creating a bank account of the future with its Cash App. And that's partly because banks have not done well in terms of trying to create products of the future.
Article continues below advertisement
Square made $34 million from bitcoin exchange business
Square was recently granted a permit to offer New York residents the ability to trade bitcoin through its Cash App. New York is one of the strictest states for cryptocurrency businesses, Reuters reported. Square introduced the ability to buy and sell bitcoin through Cash App last year, and this year it expanded the service to more markets.
The company made $34.1 million from its bitcoin exchange business in the first quarter, which raised its total revenue 45% YoY (year-over-year) to $669 million. Rival PayPal's (PYPL) revenue rose 23.9% YoY to $3.7 billion in the first quarter.
Square stock soared 77.8% in the first half of the year