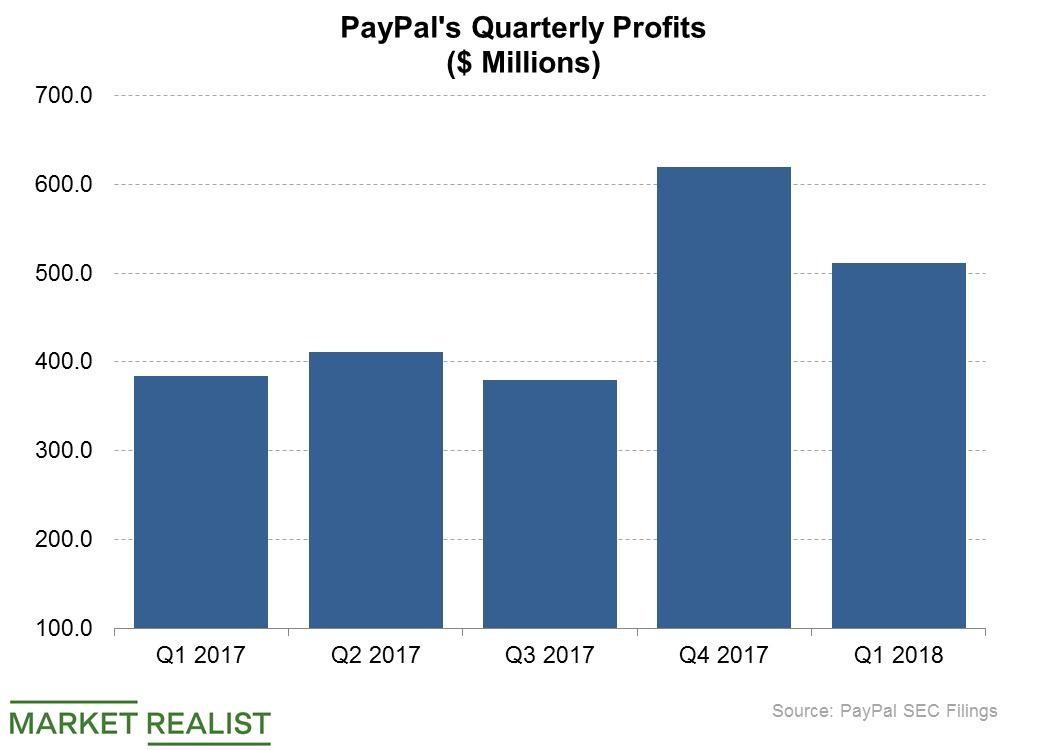 PayPal Invests in Adyen Rival
PPRO offers over 140 payment options
PayPal (PYPL) recently invested in PPRO, a Britain-based startup specializing in cross-border payments for merchants. PayPal led an investment round that injected $50 million into PPRO.
PPRO has been around since 2006 and its business is to offer merchants a seamless way to accept payments from customers using a variety of payment methods. The understanding is that while e-commerce adoption is generally on the rise around the world, methods that people use to settle online purchases are not uniform across the board. As a result, merchants engaging in cross-border businesses may face difficulties when they expand into a new market. PPRO solves the problem by offering its clients more than 140 alternative payment options, ensuring that clients do not miss a sale because of a fragmented global payment market.
Article continues below advertisement
Article continues below advertisement
PPRO to use funds to expand payment options
PPRO intends to use the funds recently raised from PayPal and other investors to accelerate its expansion to that it can offer even more payment options.
PPRO competes with payment firms like Adyen, which is replacing PayPal as eBay's (EBAY) preferred payments processor. Adyen went public last month in Amsterdam. It's one of the payment companies trying to chip away at PayPal's share of the payments processor market. In addition to eBay, Adyen has attracted many other big clients including Spotify (SPOT) and Facebook (FB).
PayPal could leverage PPRO partnership to push back against competition
PPRO could be a valuable strategic partner for PayPal in its fight against rivals such as Adyen and Square (SQ). Spotify is the leading streaming music company, boasting over 75 million paying subscribers. Facebook runs the world's largest social network with over 2.0 billion members. Square is a fast-growing merchant payments provider. Its revenue jumped 45% (year-over-year) in the first quarter.
PayPal's revenue rose 24% YoY to $3.7 billion in the first quarter, and the company earned $511 million in profits.