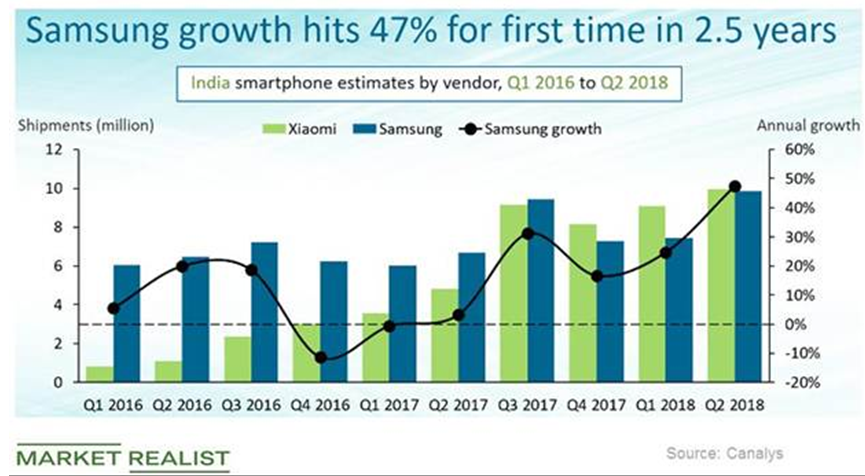 PayPal Continues to Invest in India Expansion
PayPal plans to hire hundreds of people for technical jobs
PayPal (PYPL) has continued to make more investments in India since it launched domestic operations in the country last year. The company has planned to expand its Indian workforce and it has recently invested in strategic startups with the potential to bolster its campaigns for more market share in India.
PayPal plans to hire up to 600 people by December to expand its technical workforce in India at a time when it is also working to deepen its local presence in the country.
Article continues below advertisement
Simility operates office in India
As for strategic investments, PayPal teamed up with other investors to inject $125 million into Pine Labs, an India-based startup that makes POS (point-of-sale) terminals and advances loans to merchants. While PayPal sold its US lending business to Synchrony Financial (SYF), it decided to keep its international lending operation. A partnership with Pine Labs could help it accelerate the growth of its credit business in India and other emerging markets.
PayPal also recently announced a deal to acquire fraud prevention service Simility for $120 million. Simility is based both in Palo Alto, California, and Hyderabad, India. PayPal plans to roll out Simility to all its merchant customers globally.
A $500 billion opportunity
India presents an enormous growth opportunity for digital payment companies like PayPal and Google (GOOGL). Boston Consulting Group predicts that India's digital payment market will grow to $500 billion by 2020. Google launched an India-specific mobile payment services called Tez in September last year.
Anybody with a mobile phone can be a PayPal customer. Therefore, the company stands to benefit from the efforts of Apple and Samsung (SSNLF) to build affordable smartphones for India and other emerging markets. Samsung recently inaugurated what it billed as the world's largest phone manufacturing plant in India. Samsung shipped 9.9 million smartphones in India in the second quarter as shown above, according to Canalys data.
HMD Global and Nokia (NOK) are also adopting KaiOS to enable them to build decent cheap handsets for emerging markets.