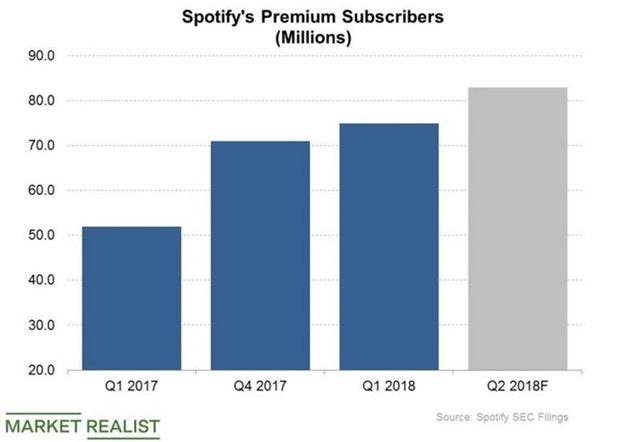 How Spotify and Apple Music Compare
Spotify stock has climbed since going public
Music streaming giant Spotify (SPOT) has seen its stock rise 25% since it debuted in April. The stock has been flying high this month on the back of bullish Wall Street reports. The company is scheduled to report its second-quarter 2018 earnings on July 26.
Article continues below advertisement
Article continues below advertisement
Stiff competition for Apple Music
Spotify had 75 million paying subscribers as of March, and 170 million active users. Its biggest rival, Apple Music (AAPL), had 40 million users and is growing at a faster clip.
The streaming providers offer identical subscriptions rates and a similar music portfolio. Their only difference is that Spotify has a free tier. Also, Spotify offers recommendations and song discovery in various ways, perhaps on a broader basis than Apple Music. Spotify's Discover Weekly feature picks 30 songs matching users' taste based on an algorithm. Although Spotify has seen revenue growth, it may not be the next Netflix (NFLX)—we'll just have to wait and see whether the optimism toward the stock is warranted.