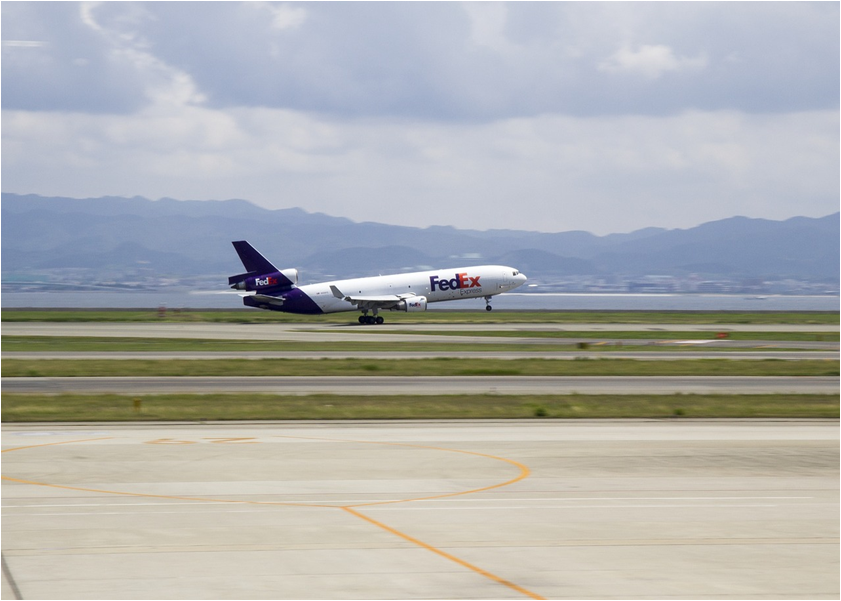 FedEx Delivers Strong Fourth-Quarter Earnings
FedEx's fourth-quarter earnings
FedEx (FDX) announced its fourth-quarter earnings after the market closed on June 19. FedEx surpassed analysts' adjusted EPS estimate by 3.6%. While the analysts surveyed by Thomas Reuters expected FedEx to report an adjusted EPS of $5.69, the company's earnings stood at $5.91 per share. The adjusted EPS increased 39% YoY (year-over-year) in the fourth quarter.
On June 19, FedEx stock opened at $261.43—down 0.84% from the previous close of $263.65. The company's shares touched $261.51, declined to $254.75, and closed at $258.39—down 2%. US-China trade war concerns impacted FedEx stock.
Article continues below advertisement
Revenues and operating margin stats
FedEx reported revenues of $17.3 billion in the fourth quarter, which narrowly beat analysts' estimate. Compared to revenues of $15.7 billion in the fourth quarter of 2017, the company saw a 10% growth YoY in the last quarter of fiscal 2018. FedEx's better-than-expected revenue growth was a result of higher volumes, lower taxes, and better yields.
FedEx's fourth-quarter adjusted operating income rose by $260.0 million to $2.0 billion from $1.74 billion a year ago. The company's operating margin improved by 40 basis points to 11.5% from 11.1% in the same quarter of fiscal 2017. On an annual basis, the adjusted operating profit grew by $330.0 million to $5.73 billion in fiscal 2018. The operating margin declined by 30 basis points to 8.7% in fiscal 2018—compared to 9% in fiscal 2017.
Outlook for fiscal 2019
FedEx's adjusted earnings for fiscal 2018 came in at $15.31—up 24.5% YoY from $12.30 in fiscal 2017. The company's reported EPS of $16.79 in fiscal 2018 was much higher than its own guidance of $15.0–$15.40 before some adjustments. The revenues for fiscal 2018 were $65.5 billion—up 8.6% YoY from $60.3 billion in fiscal 2017. The following are the company's projections for fiscal 2019.
revenue growth of ~9% and an operating margin of ~7.9% compared to a recast fiscal 2018 operating margin of 6.5%
8.5% operating margin excluding TNT Express integration expenses
diluted EPS of $17.00–$17.60 before year-end mark-to-market retirement plan accounting adjustments and excluding TNT Express integration expenses
capital expenditure of $5.6 billion—marginally lower than the levels in fiscal 2018
ETF investment
For FedEx, 98 ETFs include the stock in their portfolio. The iShares Transportation Average ETF (IYT) has the maximum (14.6%) weight on the stock. IYT holds other major transportation and logistics companies including Norfolk Southern (NSC) at 8.7%, Union Pacific (UNP) at 8.2%, and J.B. Hunt Transport Services (JBHT) at 7.4%.