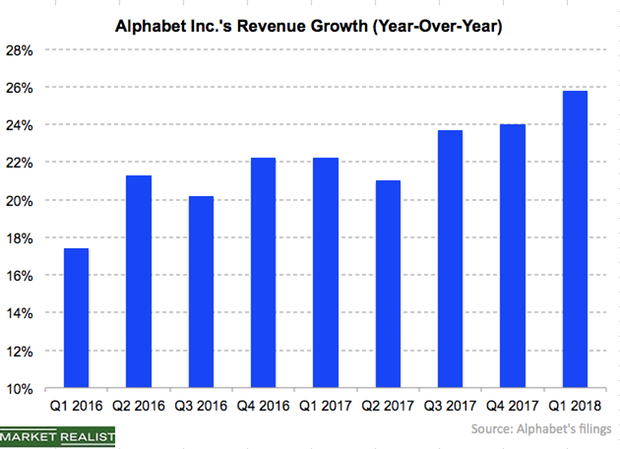 Why YouTube's Revamp of Its Red Service Is a Positive Move
YouTube is revamping its YouTube Red service
In 2015, Alphabet's (GOOGL) YouTube launched YouTube Red, which offered subscribers an on-demand music streaming service. YouTube Red also offered access to original content that was created exclusively for its subscribers. The service removed ads from the platform and costs $10 per month.
On May 22, YouTube's parent, Google, plans to launch a new music-streaming service called YouTube Music. YouTube Music is expected to be a revamped version of its existing music service and is expected to cost $9.99 per month after a trial period. This service is intended to replace Google Play Music.
The company is decoupling the video streaming service that it offered with YouTube Red and dubbed it YouTube Premium. YouTube Premium is expected to cost $11.99 per month, including YouTube Music as part of the bundle.
Article continues below advertisement
Article continues below advertisement
How the  could help Google
Cobra Kai, a spin-off of Karate Kid that stars Ralph Macchio and William Zabka, is part of YouTube Red's lineup of original content. Decoupling the two services may be a good move by the company, as it could reveal how many users prefer the YouTube originals over its music-streaming service.
If customers want to watch YouTube originals, Google might be prompted to spend more on original content. The search giant has been lagging behind Netflix (NFLX) and Amazon (AMZN) in terms of spending on content.