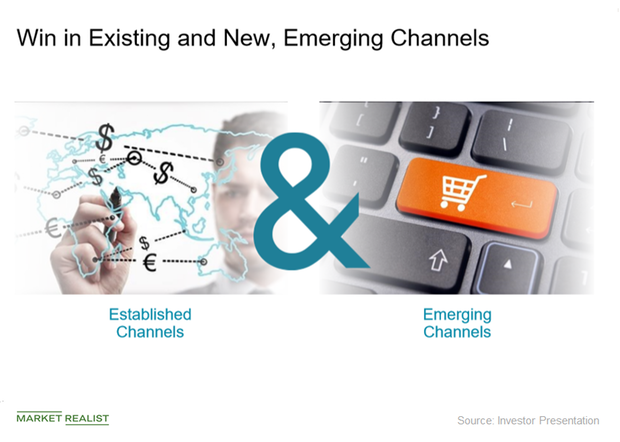 Johnson & Johnson's Growth Strategy: Expand Emerging Channels
JNJ's omnichannel presence strategy
Amid the increasing presence of digital technology, Johnson & Johnson (JNJ) has recognized the need to expand its channel presence for new emerging online sales. It has a sizable presence in the brick-and-mortar channel and is also gaining significant strength in the online sales channel. In 2017, it registered an online sales growth of 50%, which was ahead of the market that had a 30% growth. JNJ is gradually gaining online market share and aims to increase its online business sixfold over the next three years.
Johnson & Johnson has stated that even if consumers shop in brick-and-mortar stores, they often look online first to decide which brands to buy. JNJ is seeing more of its brands being purchased online and is evolving to meet shopper trends.
Article continues below advertisement
Focus on sales fundamentals: Key to online market share gain
Johnson & Johnson is increasingly focused on strengthening its e-commerce business in the changing consumer marketplace. It's implementing a model called scanner that is focused on excellence in online sales fundamentals, search optimization, and content management.
In China, for example, Johnson & Johnson is gaining significant market share through its online channel. In 2017, 20% of its sales in China were generated online. For its beauty business, China's online sales were 30% of the country's total sales and are expected to grow to 35% in 2018.
Check out all the data we've added to our quote pages. Now you can get a valuation snapshot, earnings and revenue estimates, and historical data, as well as dividend information. Take a look!