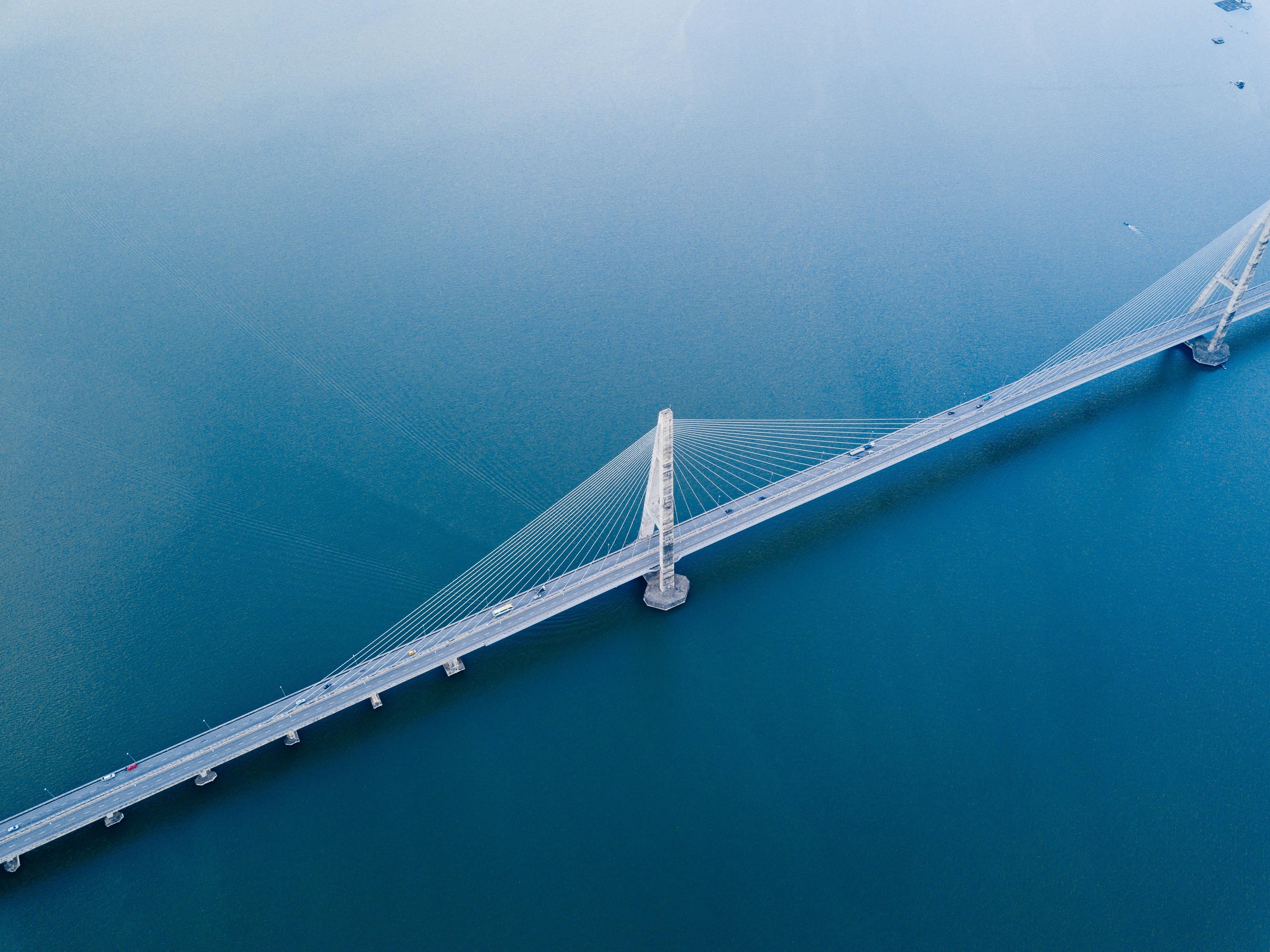 ESG Investment Program: Sustainable Development Goals
Fourth Quarter 2017
Key Takeaways
The UN Sustainable Development Goals (SDGs) provide a high-level roadmap to address the world's biggest social and environmental challenges.
Public companies, shareholders and asset managers are beginning to acknowledge and adopt the SDGs as part of their broader mission to promote sustainable investment.
Mapping of the SDGs to our ESG investment framework can provide context and guidance to our engagement efforts.
Sustainable Development Goals Provide Practical Framework for ESG Investing
The companies we invest in are motivated to make positive impacts by many parties, including shareholders, employees, customers, competitors and asset managers like ourselves. The United Nations and organizations like it are another source of influence that help define the challenges faced by society and the environment to which public equities can help direct solutions. The 193 members of the UN General Assembly formalized these broad challenges in 2015 with the introduction of the 2030 Agenda for Sustainable Development and approval of its accompanying SDGs. We believe the SDGs outline important areas of impact and offer a practical framework to complement and support the environmental, social and governance (ESG) considerations we analyze in our fundamental research.
Article continues below advertisement
The 17 goals, which the UN seeks to achieve by 2030, address several broad areas where progress can improve human lives and the sustainability of the planet. These areas include basic living needs, empowerment, climate change, conservation and governance. The SDGs mark a milestone in the UN's nearly 50-year effort to define and execute a global agenda that promotes sustainable human and environmental development. The concept of integrating economic development with the management of natural resources and fostering of social equity and inclusion was first introduced in 1987. The establishment of the UN's Commission on Sustainable Development in 1992 and subsequent introduction of the Millennium Development Goals (MDGs) in 2000 to address poverty formalized and advanced this integration. In 2012, attendees of the Rio+20 Conference introduced the Political Forum on Sustainable Development and a process to expand upon the MDGs into the SDGs.
The SDGs provide a new and defining framework to address the world's biggest social and environmental challenges. This framework applies not just to companies and investors, but to all groups. The majority of the SDGs will be instituted by governments, as the World Bank estimates that 50% to 80% of what is required to meet the Development Agenda will come from domestic resources. But a large and important funding source will be from private investment (direct and public companies) to support growth in the emerging markets as well as developed markets.
At ClearBridge, we believe that while the SDGs are more thematic than company-specific, they do help align sector and company-specific ESG considerations with broader societal goals.
Tackling social and environmental challenges is a core aspect of ESG investing, so mapping how the issues we care about as investors intersect with the targets and goals of the SDGs is a valuable exercise to give our efforts an even broader context.
Article continues below advertisement
The SDGs encompass a wide range of ESG dimensions as the 17 goals are associated with a total of 169 targets to achieve by 2030. Financial inclusion, for instance, a theme we covered in last quarter's commentary, addresses several of the SDGs related to poverty (1), hunger (2), gender equality (5), decent work and economic growth (8) and industry, innovation and infrastructure (9).
This alignment of the SDGs with our ESG approach is best illustrated by mapping the SDG targets to the ESG considerations followed by our sector analysts. Exhibit 2 summarizes the goals and targets most prevalent across industry sectors and sub-sectors. Considerations related to responsible consumption and production (12) are the most common across our coverage universe. A key target of SDG 12 is to, "Encourage companies, especially large and transnational companies, to adopt sustainable practices and to integrate sustainability information into their reporting cycle." Considerations related to climate action (13); affordable and clean energy (7); reduced inequalities (10); clean water and sanitation (6); decent work and economic growth; industry, innovation and infrastructure; and sustainable cities and communities (11) are also meaningful.
Public Companies Embracing SDGs
Evidence of the effectiveness of the SDGs can be seen in their growing adoption in both the investment community and among the companies we own across our portfolios. Much like Visa is leveraging digital technologies to promote financial inclusion, Microsoft believes such technologies can hasten the achievement of all 17 SDGs by 2030. As part of its mission to empower greater productivity among individuals and companies, Microsoft is seeking to remove barriers to the adoption of digital transformation across society1. One of its key focus areas is ensuring technology is used for positive purposes by ensuring data security and privacy in its cloud offerings. It has also prioritized eight SDGs where it can have the greatest impact, including quality education (4), where it employs its Office, Skype and Azure products in innovative ways to accommodate various learning styles and sustainable cities and communities (11), where it is partnering with local municipalities to integrate digital services to improve energy and water efficiency, reduce waste and enhance commuter safety.
Article continues below advertisement
Coca-Cola has publicly acknowledged the value it sees in the SDGs and outlined its impact across each of the 17 goals. Among its notable actions, Coke is supporting clean water and sanitation (6) by returning to communities and the environment, through local and regional water projects, the amount of water used in its production. The company also supports gender equality (5) through its 5by20 program that seeks to empower 5 million women entrepreneurs across its global supply chain by 2020. Kimberly-Clark is also supporting clean water and sanitation (6) by donating a portion of the sales of its bath tissue products to fund sanitation programs in emerging markets. It has also partnered with a group in India to improve access to sanitation facilities in schools and early child development centers. These efforts are tantamount to curbing the sanitation crisis in emerging markets which is the cause of countless unnecessary deaths due to the spread of infections.
CVS Health has been transforming its business model for several years, evolving from a retail pharmacy and prescription benefit manager into a consumer health provider with on-site medical clinics and a product selection that no longer includes tobacco. CVS has identified five SDGs where the company has the greatest impact, including good health and wellbeing (3), which directly supports its core mission of improving the health of its customers by making health care products and services accessible and affordable2.
Article continues below advertisement
Unilever, meanwhile, has played a lead role in tying the SDGs to better business opportunities. Unilever's CEO helped found the Business & Sustainable Development Commission whose initial research found that achievement of the SDGs would create market opportunities of up to $12 trillion per year and up to 380 million new jobs by 20303. The company is also leveraging its scale as one of the world's largest food and consumer products makers to support responsible consumption and production (12) by limiting greenhouse gas emissions and water usage in its supply chain as well as reducing waste in packaging, and life on land (15) by promoting sustainable sourcing.
The Sustainable Development Goals are not binding requirements with specific mandates but are intended to increase awareness of areas for improvement and provide a high-level framework for action. The SDGs can serve as a compass to help keep our efforts grounded in broader societal ambitions to change the world for the better in the coming 12 years.
We agree with our portfolio companies that achievement of the SDGs will require a globally-coordinated effort among the public and private sector, including governments, NGOs, shareholders and investors. As a leading ESG investor and advocate for ESG best practices among public companies, we believe the SDGs are a globally accepted roadmap to gauge progress that can benefit society and the environment while motivating companies to create sustainable value. Mapping the SDGs to our own framework of relevant issues helps us understand that the issues we care most about as investors are also the most relevant to achieving the SDGs. Focusing our engagement efforts on these intersections is where we can have the most impact. We will continue to map our ESG considerations to the SDGs and use them as a way to measure progress and motivate change for the better among the companies we own.