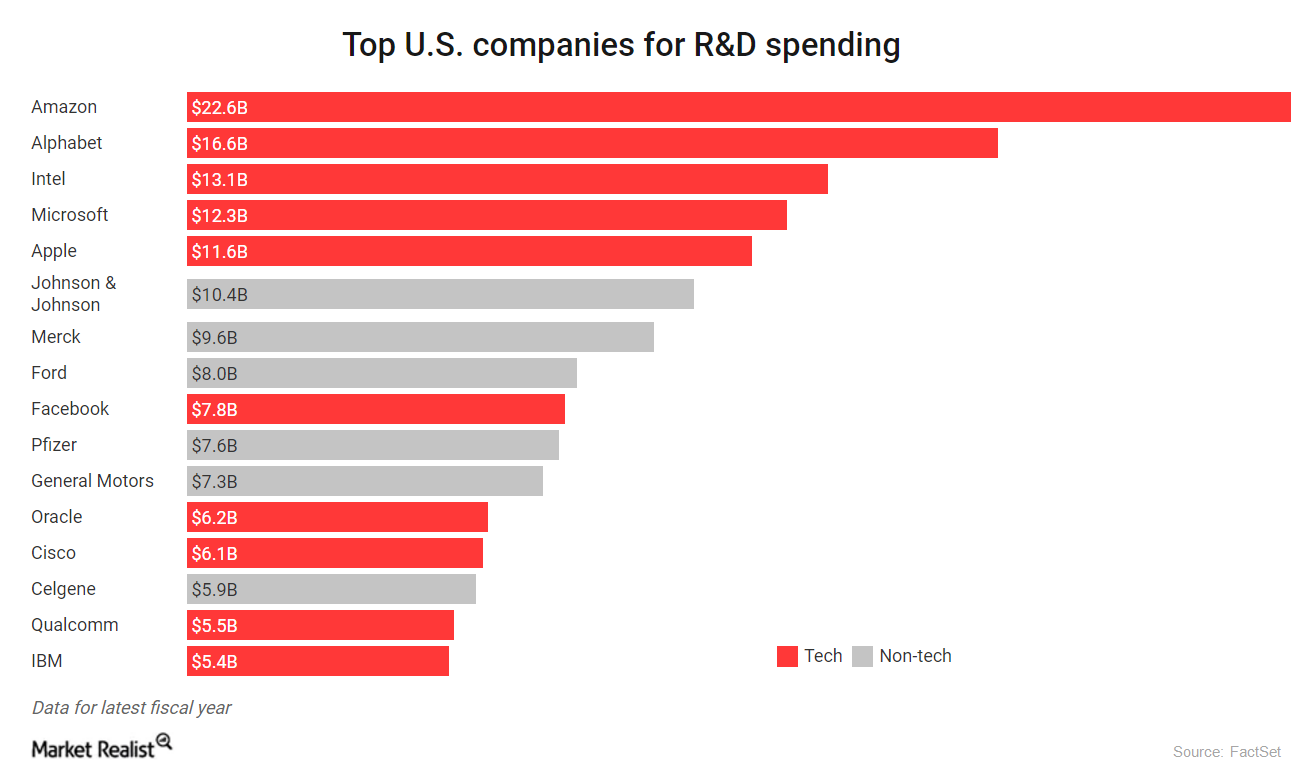 Comparing Microsoft's Research Spending to Amazon's
Tech companies spent the most on R&D in 2017
Earlier, we discussed the PC (personal computer) market and the factors affecting it. Amazon (AMZN) once again topped the list of US companies' spending on research and development last year.
Citing FactSet Research Systems, Recode.net reported that tech companies (QQQ) claimed the top five spots in the United States for R&D (research and development) spending again in 2017. Collectively, tech companies invested a total of $76 billion in the year.
Article continues below advertisement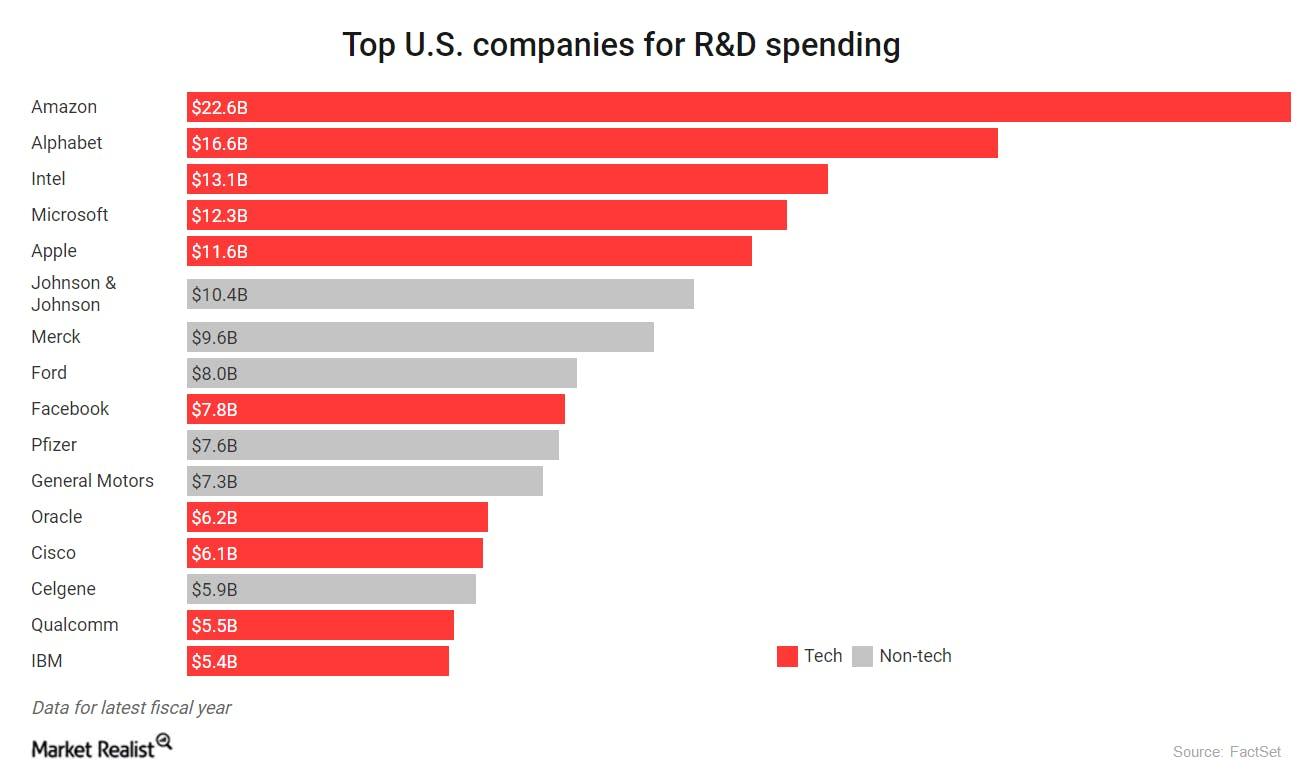 Amazon spent the most on R&D in 2017 and 2016
Amazon topped the list in 2017, a position it also held in 2016. It spent $22.6 billion in 2017, 41% (or $6 billion) more than in 2016. FactSet considered Amazon's technology and content spending to be its R&D spending.
Google parent Alphabet (GOOG) and Intel (INTC) held the second and third positions in the list, spending $16.6 billion and $13.2 billion, respectively. Microsoft (MSFT) ranked fourth in 2017, just like in 2016. It spent a combined $12.3 billion in both years.
Apple (AAPL) was positioned in fifth place. It spent $11.6 billion in 2017.
Spending on R&D not only drives success in innovation and breakthrough technologies but also contributes to national productivity. As a result, leading technology companies, which are also dominant players in the cloud space, were among the top 20 biggest spenders on innovation.