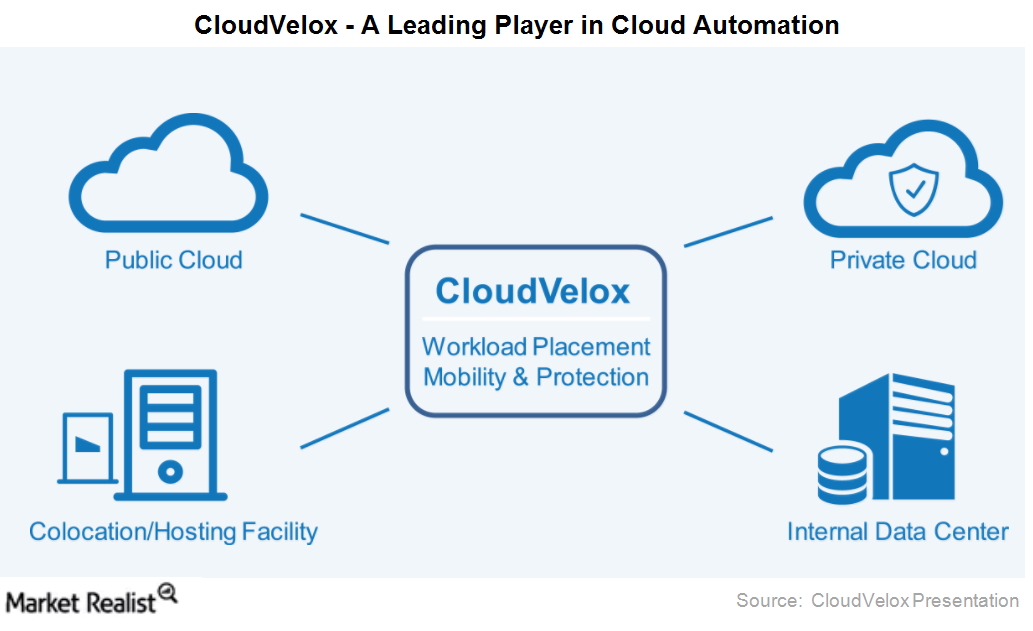 Why VMware Acquired CloudVelox
VMware Cloud on AWS
Previously, we discussed how VMware's (VMW) cloud portfolio could gain from the company's CloudCoreo acquisition. Last week, VMware announced that VMware Cloud on AWS, which is the result of its association with Amazon's (AMZN) AWS (Amazon Web Services). In late February 2018, VMware announced its acquisition of CloudVelox, taking its hybrid cloud to the next level.
Article continues below advertisement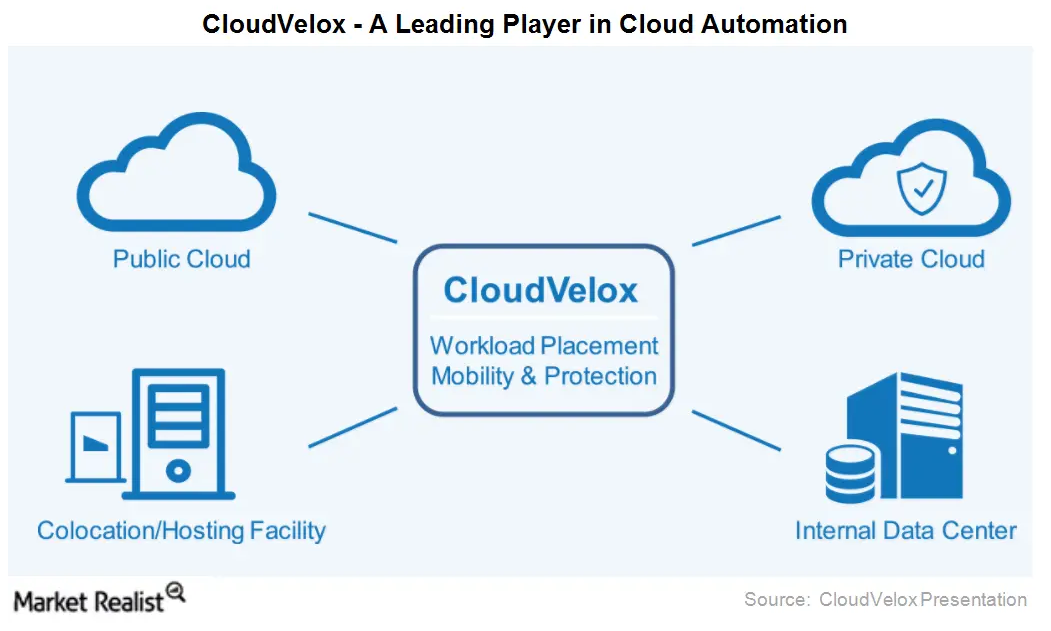 CloudVelox could support VMware's hybrid cloud migration policy
Known for its One Hybrid Cloud software offering, CloudVelox is a multi-cloud automation company that develops and delivers a mechanized cloud migration and disaster recovery platform. CloudVelox's One Hybrid Cloud could enable VMware customers to shift workloads from on-premises systems to hosted VMware environments and directly into Amazon's (AMZN) AWS, Microsoft's (MSFT) Azure, OpenStack, Google (GOOG), and other clouds.
Upon completion of the acquisition, CloudVelox technology will likely be integrated into VMware HCX, VMware's hybrid cloud extension. Financial terms of the deal were not disclosed.
Article continues below advertisement
Companies are increasingly being drawn to multi-cloud strategies. Workloads and other factors such as data residency, security, and regulations are expected to be instrumental in their decision on which workloads will run in the private cloud and the public cloud. This gradual shift of workloads from the private cloud to the public cloud and vice versa is expected to be instrumental in hybrid cloud growth.
VMware provides an infrastructure that can operate across private and public clouds, meaning VM (virtual machine) stack technology can run on premises as well as in a company's preferred cloud. VMware's architecture allows migration of workloads back and forth from the premises to the public cloud, ensuring compatibility between public and private clouds.
Earlier in this series, we learned of the increasing adoption of multi-cloud and hybrid cloud setups, which could work in VMware's favor. VMware's strategic acquisition of CloudVelox could allow it to benefit further from this trend.