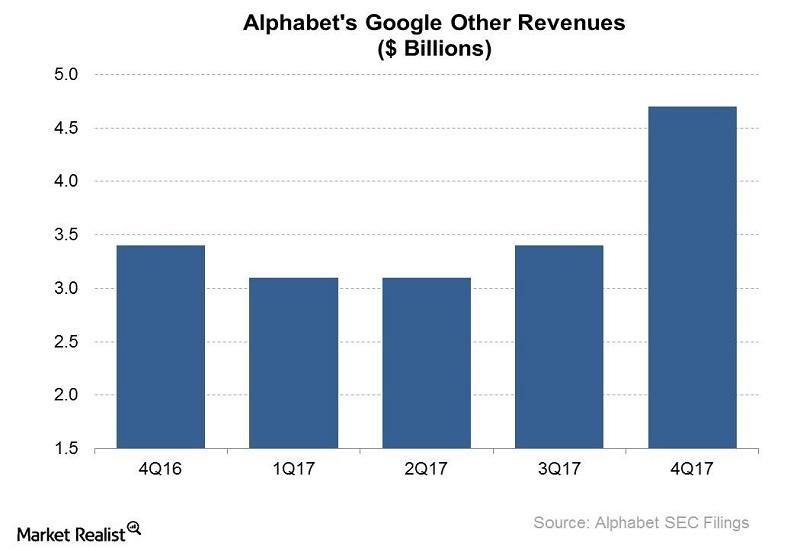 Why Airbus Abandoned Microsoft Office for Google Docs
Digital transformation at Airbus
Airbus is flying out of Microsoft's (MSFT) Office environment, and the destination is Google (GOOGL). The maker of civil and military aircraft is shifting its entire workforce to Google's G Suite from Microsoft Office, Reuters reported, citing a staff memo.
Airbus tied the shift to a digital transformation taking place at the company. In an interview with technology publication The Register, Airbus's chief information officer, Luc Hennekens, said that the company was attracted to G Suite because it provides users with the ability to collaborate more effectively. G Suite's enterprise plan starts at $25 per user per month.
Article continues below advertisement
Google makes roughly $1.0 billion per quarter from cloud sales
G Suite is a package of cloud productivity and collaboration tools offered by Alphabet's Google. As such, G Suite is part of Google's cloud computing business, which currently generates an average of $1.0 billion in quarterly revenue, according to the company's most recent earnings report.
Google's cloud sales are reported under its Other Revenues segment, which includes revenues from non-advertising sources. Google's Other Revenues totaled $4.7 billion in 4Q17. In addition to the sale of the company's cloud services, the other sources of its non-advertising revenues include the sales of hardware products such as smartphones and the connection of households to fiber Internet.
Cloud competition ramping up
Google's pulling Airbus away from Microsoft highlights the increasing competition in the cloud vendor market. Microsoft and Amazon (AMZN) are the world's leading cloud vendors.
To step up the competition with Microsoft and Amazon for cloud revenue, Google hired VMware (VMW) cofounder Diane Greene in 2015 to lead to its cloud computing business. Apple and Snap (SNAP), the operator of the Snapchat app, are some of Google's notable cloud customers.