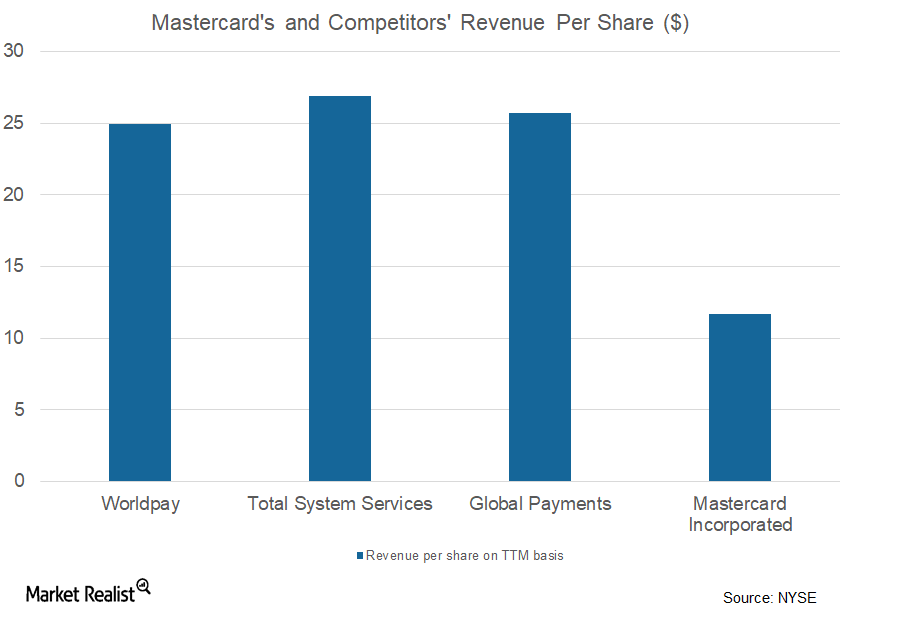 What Are Mastercard's Growth Strategies?
Consistent revenues
Over the past few years, Mastercard's (MA) revenues have remained consistent. According to the company's management, of the total revenue growth, 75% came from core products like prepaid, debit, credit, and commercial cards. Moreover, the management stated that the company is focusing on three strategies to drive growth.
First, Mastercard is witnessing favorable momentum in its business because of the supportive economic environment. The second and the most obvious growth driver is the shift from physical transactions to digital transactions. Finally, the company is also working to increase its market share globally.
Article continues below advertisement
Article continues below advertisement
How will Mastercard increase market share?
According to the management, Mastercard is planning to increase market share with the help of domestic schemes. Currently, these schemes are unable to invest in cybersecurity and digital capabilities because of the significant amount required. As a result, some of the company's clients like merchants and financial institutions are turning to companies that are able to afford such significant investments. Thus, improving the domestic schemes could help Mastercard in gaining market share.
Mastercard's revenue per share on a TTM (trailing-12-month) basis stood at $11.71, while peers (XLF) like First Data (FDC), Total System Services (TSS), and Global Payments (GPN) have revenues per share of $8.87, $26.88, and $25.70, respectively, on a TTM basis.