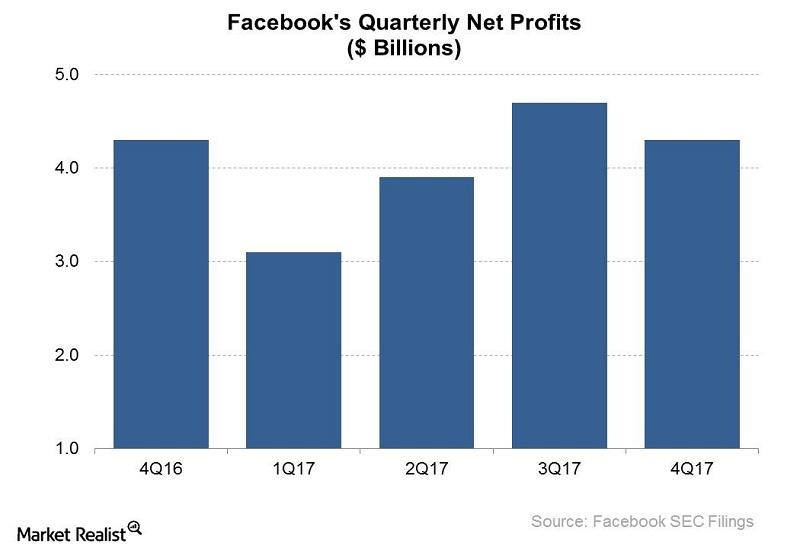 Facebook Paying $35 Million to Settle IPO-Related Lawsuit
Facebook agreed to settle without admitting wrongdoing
Without admitting wrongdoing, Facebook (FB) agreed to pay $35 million to settle claims that it had misled investors in the run-up to its IPO (initial public offering) in 2012, according to court documents cited by Reuters.
Led by the Arkansas Teacher Retirement System and the Fresno County Employees' Retirement Association in California, shareholders accused Facebook of withholding concerns about growth prospects in the mobile market before the IPO. The shareholders charged that while Facebook kept the public in the dark about mobile growth concerns, it quietly warned Wall Street to lower its growth forecasts.
Facebook shares began trading publicly on May 18, 2012, at $38 per share. But initial trading in its shares was hit by a software glitch, which led to the NASDAQ OMX Group also being sued.
Article continues below advertisement
Settlement is in the best interest of shareholders
For Facebook, reaching a settlement with these shareholders is a good thing even though it doesn't necessarily agree with their accusations.
"Resolving this case is in the best interests of the company and our shareholders," said Facebook's associate general counsel, Sandeep Solanki.
Settlement figure amounts to less than 1.0% of 4Q17 profit
The $35 million that Facebook agreed to pay to settle the IPO-related lawsuit amounts to less than 1.0% of the company's $4.3 billion profit in 4Q17 and less than 0.1% of its cash holdings of $41.7 billion at the end of 4Q17.
Google's parent, Alphabet (GOOGL), had cash holdings of $101.9 billion at the end of 4Q17, while in the same period, Amazon (AMZN) had cash holdings of $31 billion. Twitter (TWTR) and Snap (SNAP) reported cash holdings of $4.4 billion and $2.0 billion, respectively, at the end of 4Q17.